All CDs are still in store-wrapping, never listened to.
CDs
Lareine - Etude ~Platinum White~ (with comment CD) Will take offers
New Sodmy - Imagine single $12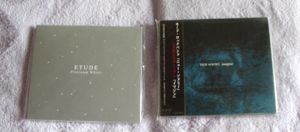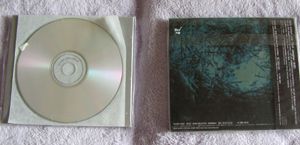 Never Crazy - Renai Houteishiki (2nd maxi single - 3 tracks) $14
Never Crazy - Junjou Monogatari (1st mini-album - 4 tracks) $20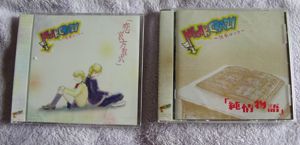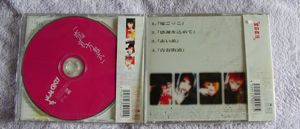 Miyavi - Jingle Bell $10
Miyavi - Coo Quack Cluck $15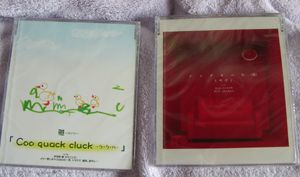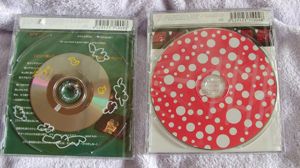 Aliza Marie - Hanshakai (mini-album - 4 tracks + signed photo) Will take offers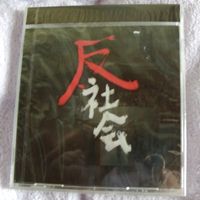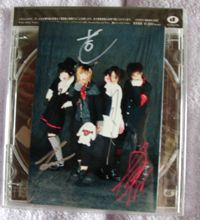 Flyers
Will take offers
I have these on hand right now, but others can be found as well. Please let me know what bands (preferably small indies) you would like, and I will see what I can do.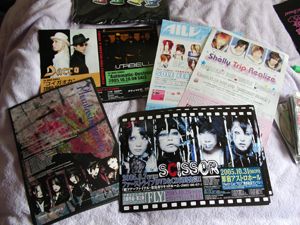 Clothing
AnCafe Official SHOXX T-shirt $35
Medium, Black
Also available in S, M, L
Black, White, or Red
Tell me which you want, and I will check availability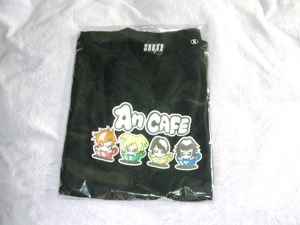 BATSU Club skirt
Will take offers
Includes pleated overskirt with bib and 2 straps. Bib has a small zipper pocket on the inside, and is meant to be worn folded down on the front. There are 3 buttons down each side of the skirt, and the skirt is open under them to show the black ruffled underskirt.
Size Medium. Will fit up to 30 inch waist, 38 inch hips, 16 inches long, but is meant to be worn loose and baggy.
Front (bib up):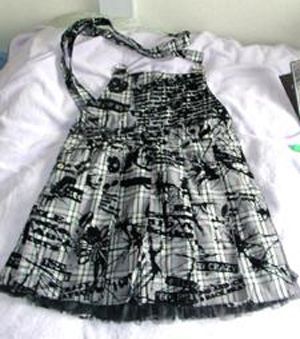 Back (bib up):
Front (close-up of bib, folded down):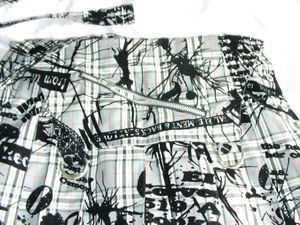 Back (bib folded down, corner lifted to show underskirt):
I also am willing to go looking for CDs, DVDs, Flyers, etc. for people if requested.
All shipping is from
Japan
, and will be quoted upon request.
All comments are screened.