JRock CD's/poster for Sale!
3 CD Lot: $20
Velze Dieulawahl - Seibetsu Code 0013 w/obi 6 tracks

Jezebel - Prototype [J.M.E] 4 tracks

Entice:Vignette - Vivid...Remember (demo) 3 tracks
Jyakura - Jubaku Toiu Tokage no Kakugo+3b(Flat) w/obi 13 tracks $23
Olivia - the Lost Lolli (Promo) w/obi 13 tracks $15
Dir en Grey Shinya Calendar poster $12

All 3 cds are in great condition



good condtion. (has very light scratches but plays great.)



great condtion.


good condition. (has pinholes in each corner and has been hung. also the back has some tacky? marks o.O)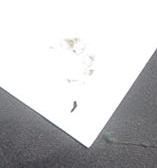 <--- example of tacky mark.



All prices include shipping (US ONLY). If your not in the US shipping will be more.
Payment Method(s): Paypal (non-credit card based), money order, or cash (at your own risk).
Please only comment if your serious about buying something!!
My ebay feedback can be found here.

If you have any questions comment here or email me at doctor_thodt@yahoo.com

Thanks! ^-^