Hi I got some Artbooks, doujinshi from Naruto, Saiyuki, One piece, Gintama and more. I also got a lot of doujin goods such as shitajiki, mousepad, bags and more. I am open to trades(other artbooks, shitajiki, and doujin by kine, acute girls ami oyamada) and haggling. Tons of stuff come take a look. Thank You!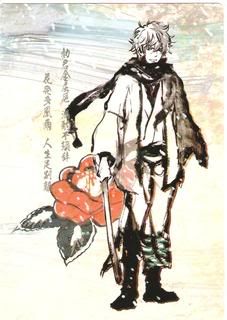 Gintama doujin shitajiki make offer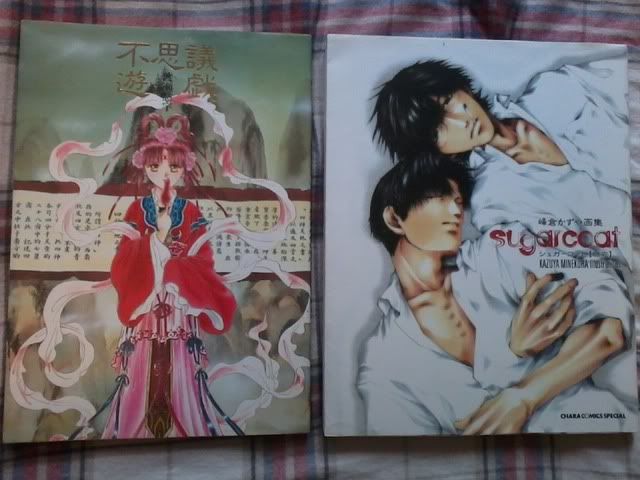 Fushigi Yuugi-$15
Sugar coat (comes with CD) -$25.



Kenshin Kaden $5 (taiwan version)
Sai artbook $40
Fullmetal alchemist profiles $6
Momo book $10
Kino- traded



Adashino doujinshi all gintama no pairings really
$10
$10
$10
$20 (full color)
$20 (full color)
$10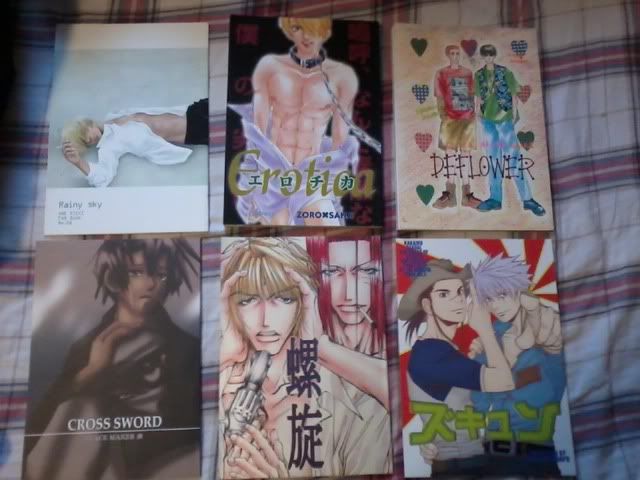 One Piece- Zoro/ Sanji- $6
One Piece- Zoro/ Sanji anthology-$20
Slam Dunk- anthology- $5 (a stain toward the top)
Peacemaker-Suzu/ Tetsu $10
Saiyuki- Gojyo/ Sanzo $12
Naruto- Kakashi/ Iruka $6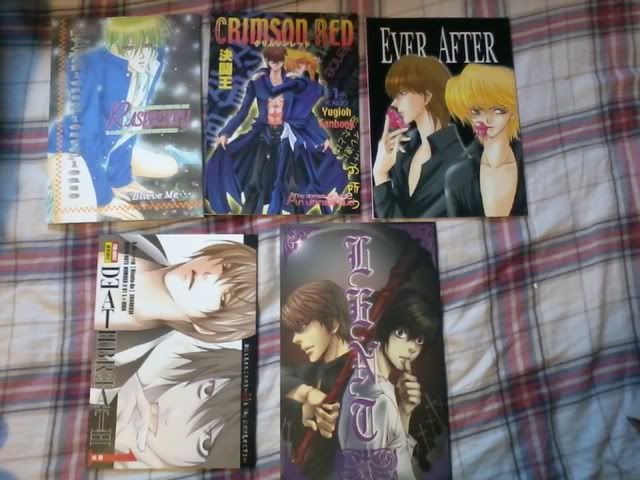 Yugioh-Jou/ seto $10
yugioh-Seto/ Jou $10
yugioh- Seto/ Jou $10
Death Note- L/ Light $10
Death Note- Light/ L $12



Acute girls
Sasuke/ Naruto $10
Sasuke/ Naruto $10
Sasuke/ Naruto $12



Acute girl doujinshi- all Naruto
Sasuke/ Naruto- $10
Kakashi Iruka $10
Sasuke/ Naruto, Kakashi Iruka $12
Sasuke/ Naruto $12
Sasuke/ naruto $12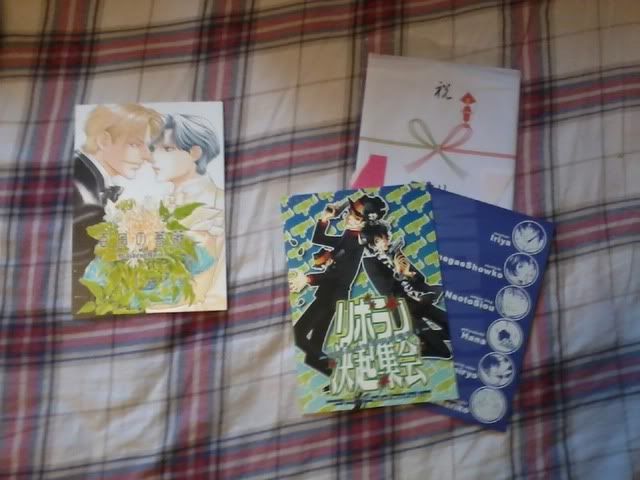 Maiden Rose doujin/ manga- $10
Reborn doujin info book set $10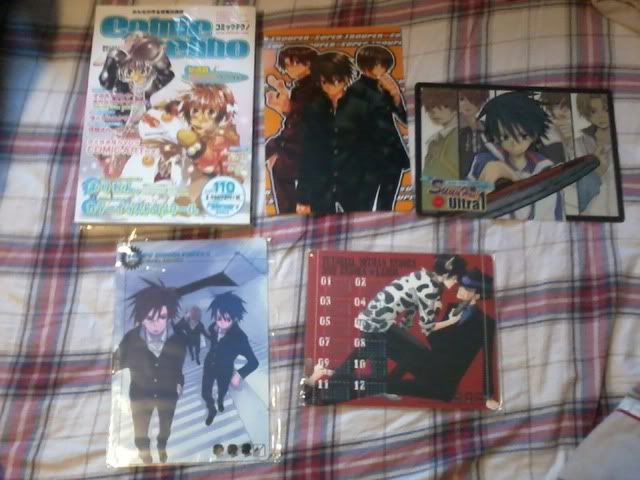 Doujin magazine $4
POT shitajiki $10 each
Reborn mousepad $10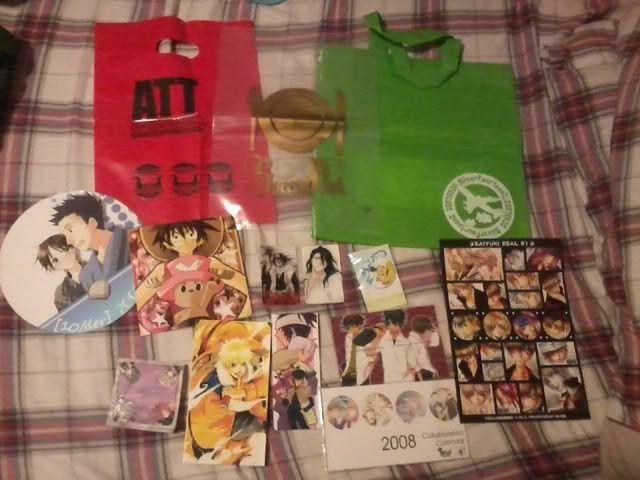 Fan $1
Plastic doujin bags $2 each
Reusable doujin bag $4
One Piece notebook $2
Bleach stickers $2
Ookiku Furikabutte Keychain $2
Saiyuki Large seal $2
Kine notepad- free with any $15 purchase (a little beat up)
Naurto notebook- $2
unknown notebook $2
POT postcard $2
Ookiku Furikabutte calendar-$5