Hi Guys~!!!

I have lots of stuff up for sale again!!! =)
Please do take a look to see if there's any item interest you!!!
Jrock flyers~ jrock mag~ wink up~ and even HELLO KITTY ITEM!!

*ALL ITEM IS BRAND NEW, UNLESS OTHERWISE STATED.
ALL PRICE, PICTURE, DETAIL IS UNDER THE CUT!!!



ITEM:
Flyer~~
Group Name:
Sex-Android
meth.
One Star
Diore
Kiryuu (2 type)
synside
Don't Let Me Down
Chariots
Various Artist
Baddies
Redis

Magazine:
VINYL SYNDICATE
VINYL SYNDICATE "another edition" PARTY 1
**IS A SPECIAL EDITION OF VINYL SYNDICATE, contain 1 dvd.
Gab
WINK-UP

HELLO KITTY Goods!
Cushion, compartment case, tissue case, mat~~~~

the GazettE FC Booklet
GARISH ROOM Vol.9
GARISH ROOM Vol.10

ALL FLYER IS USD$1.50!!!!
BUY 5 -> USD$6.50
BUY 10 ->USD$12!!!
BUY ALL 12 -> USD$13!!



(FROM TOP LEFT to RIGHT)
Synside
Various Artist
Baddies
KIRYUU
(FROM BOTTOM LEFT TO RIGHT)
Versailles -SOLD OUT-
Don't Let Me Down
Chariots
Redis



(from top to bottom)
Meth
Diore
Sex-Android
One Star



KIRYUU

-MAGAZINE-


(from top to bottom)
Gab *front cover Mix Speaker Inc. - USD$2
VINYL SYNDICATE - $3
VINYL SYNDICATE *front cover zoro - USD$3




VINYL SYNDICATE "another edition" PARTY 1
DETAIL:
Vinyl Syndicate "ANOTHER EDITION" PARTY 1 Magazine,
ANCAFE - 21 Pages
12012 - 18 Pages
Sadie - 8 Pages
Sou - 5 Pages
XTripX, ZORO & D=OUT - 1page for each group.

Didn't watch the DVD, So I really not sure what the content inside but I believed is a comment & making.

USD$15






WINK-UP
July Issue - USD$7
Sep Issue - USD$7
BUY BOTH FOR USD$12!!
*NOTE!!! ~July issue has 1 missing page of Alice Nine. REST IS STILL INTACT



HELLO KITTY ITEMS FOR SALE!!
Item is all from JAPAN, Original.
Yes, is MADE IN CHINA but please be clear of the fact that Sanrio indeed have a factory in China.
So please do not mistook it for a fake. thanks, much appreciate~

Hello Kitty Kairo-Kesu (Heat-Pad Case)
*You can use it as a tissue case or a case to put your sanitary stuff.
Have 5 available~

PRICE: USD$12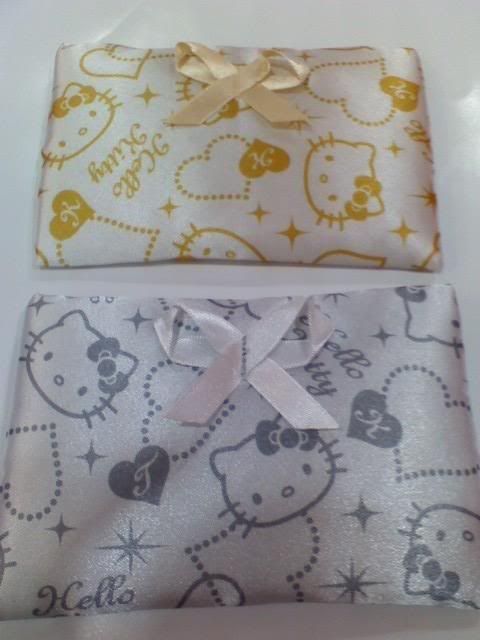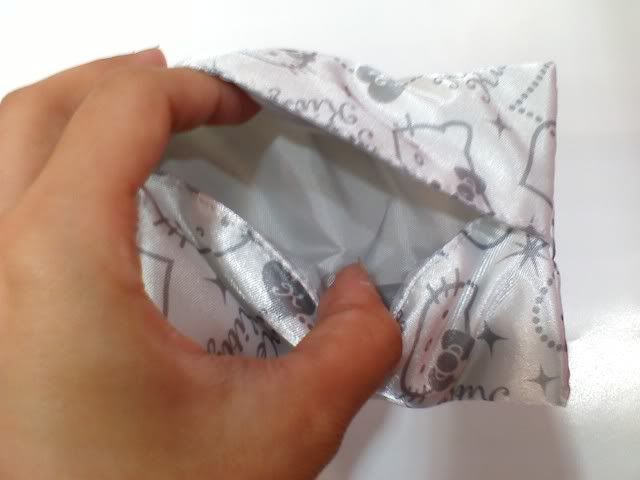 Hello Kitty Chisai-Mono-Haireru (Mini-Item Compartment)
*A small square compartment box, with a "+" divided, so means there's 4 mini compartment
Have 6 available~

PRICE: USD$12




Hello Kitty Kushion (Cushion)
*Is compress, so you just need to like.. knead or squash the flat cushion till it get big.
Cause they vacumn-pack.

Have 8 available~~

PRICE: USD$15



Hello Kitty Heart Shape Mat
Just a small size mat.
2 color available, Pink or Blue.
Have 3 qty each color.~

PRICE: USD$12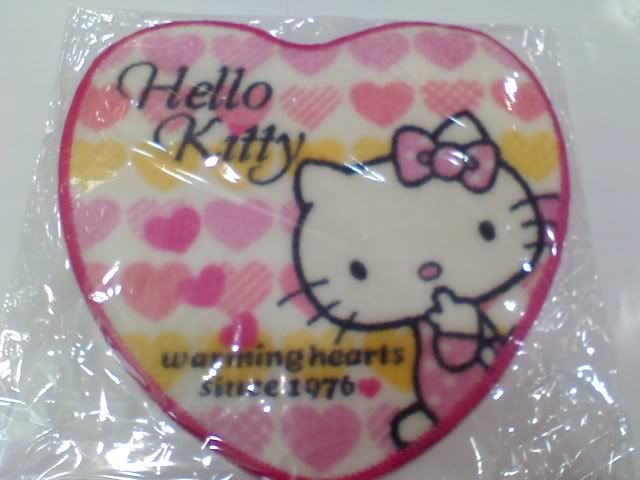 -----SHIPPING INFORMATION---------
I ship internationally, and I'm located in Singapore.
I ONLY use NORMAL airmail.
*PLEASE STATED IF YOU WOULD LIKE TO SHIP BY OTHER OPTION.
(Register Airmail, EMS)


-I only go post office every Sat. So means, I POST ONCE A WEEK.
ONCE ITEM IS SHIPPED OUT, any losses, damage, stolen package is NOT my responsibility.
**FOR LOCAL BUYER, MEET-UP STRICTLY only AT my convenience.
If not, by postage. =)



-PAYMENT METHOD-
International - Paypal (3.4% + 0.30 cent)
Local - ATM BANK-TRANSFER (POSB, UOB, OCBC) / Meet-Up

>> ITEM CAN ONLY BE HOLD FOR 3DAYS STRICTLY!! <<
>> PAYMENT MUST BE MADE WITHIN 3DAYS TIME<<
>> ONCE RESERVED, CANCELLATION IS STRICTLY NOT ALLOWED <<
>> IF BUYER DIDN'T PAY AFTER 3DAYS, YOU'LL BE BLACK-LISTED <<
>> FOR LOCAL: Meet-Up, with 3days time. / BANK-TRANSFER within 3days time <<


I'M SHIPPING FROM SINGAPORE!!
Accept Internation & Local Buyer.


=== FEEDBACK CORNER ====
http://www.haruki-ys-91.livejournal.com/1277.html