I'd really like to buy or trade for the following items, please contact me if you have these for sale/trade:

X DVD Pioneer Promo Character Cards:
-Kamui
-Arashi
-Kusanagi
-Title Card (with the grey border) -- FOUND :D

Clamp 3D Land:
-Kamui

Fullmetal Alchemist Choco Mint Trading Figure:
-Roy Mustang White Shirt Version


Also I recently dropped some prices and added some new items. I'm willing to give discounts to people that want to purchase a lot, I want this stuff gone! Please help find this stuff find new homes :) Open to reasonable offers!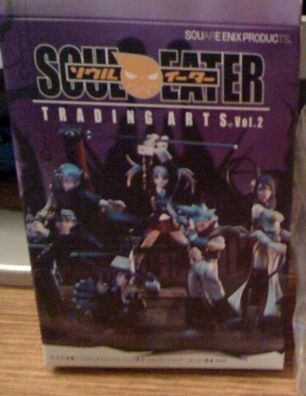 Series included: Soul Eater, Hell Girl, Death Note, Vampire Knight, Claymore, and many others...

To go to my sales thread either click on the image above or you can get there by CLICKING HERE.