I have K-On!!, Kingdom Hearts, and Hetalia~




KINGDOM HEARTS
A box of Kingdom Hearts mini trading arts figures. They are actually bigger than I thought they'd be!






All figures will come with their original box flat packed. They are all in their original packaging besides the box being opened (to determine the contents of each).

I am starting selling these at $11, plus $1 shipping (US ORDERS), so $12 all together.

While I have them, I will sell a full set (one of each of the 5) for $42, not including shipping. I will post the shipping price ASAP.

I currently have:
Cloud: 2
Tifa: 1
Axel: 2 one on reserve
Riku: 3
Sora: 3

I can take additional pictures for size reference upon request, the picture above is the publisher picture. I took pictures, they just didn't turn out the best because I don't have the best set up for pictures when it's dark out. Their heads turn, too.

K-ON!!
Now for the box of K-On!! Sweets Mascot keychains.




Each will come in their original plastic and their box will be flat-packaged.

They will each be $9 with $1 shipping (US ORDERS) = $10 total.

There are TWO different choices for each character. I have one of each color of each character.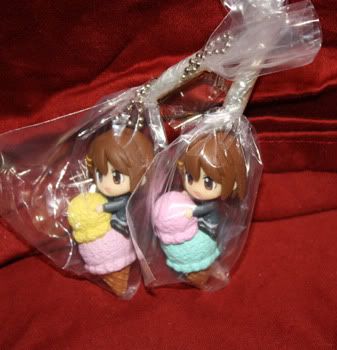 Yui: Yellow/Pink ice cream or Pink/Blue ice cream




Mugi: White pot or tan pot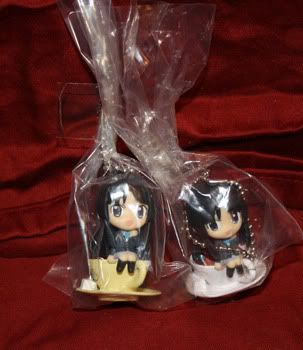 Mio: Yellow teacup or White teacup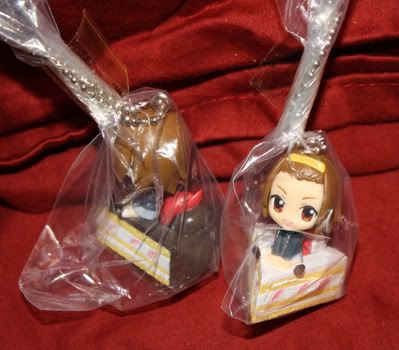 Ritsu: Chocolate Cake or Vanilla Cake




Azusa: Vanilla Doughnut or Chocolate Doughnut

They will each be $9 with $1 shipping (US ORDERS) = $10 total.

HETALIA

I still have Hetalia keychains left.


Each cellphone charm is $14 with shipping included FOR UNITED STATES ORDERS. They will all come with their original packaging. EACH BOX HAS ALREADY BEEN OPENED TO DETERMINE THE CONTENTS. I also have the box that they all came in that I could throw in for a little extra (shipping cost) because I don't really need it.

I only have one of each right now so they are on a first come first come basis. I will reserve them for a reasonable amount of time. If there is great interest/they go rather quickly, I might be able to get my hands on another box or two.




Russia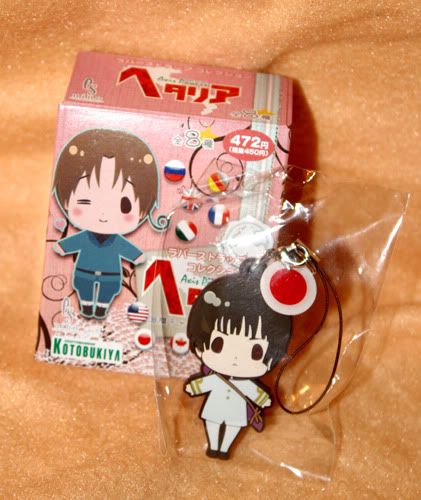 Japan


Italy

Germany



France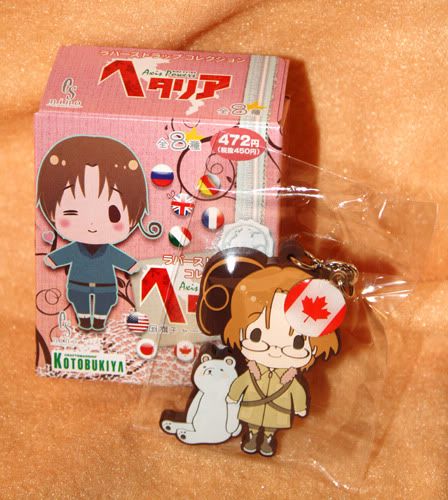 Canada