special sales post:

100% of profits donated to Japan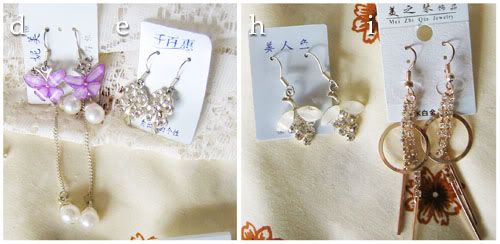 Myself and a friend are fundraising locally (planning/doing awareness shirts, bake sales, and raffles at school thus far -- a little weak, but it's something!).
We are also pooling our treasures here to raise funds and contribute to Japan aid.
All of the money from items in this post will go to Japan 100%.
We make absolutely
nothing
from selling these items!
In addition, at least
50% of profits
from all of the regular items in my journal will also go to help Japan!
If you would rather donate directly to a relief program, please go
here for a long list of charities working to help Japan
. Please also consider donating to a charity if you're not interested in anything offered below or in my journal. Every bit counts!
More details and the items can be found here.
Jewelry, anime, posters, furoku, doujinshi, DIY, keyboard stickers, and more to come (including grab bags!)
(
So, please take a look.
)
Also, prices marked down and 50% of profits will also be donated from the regular items at
maikofruits
.