Hi guys! ♥ Added over

50 SAILOR MOON ITEMS for sale

but pleaseeeee read the below first!

I ship from Canada, we have ridiculously high shipping rates. Flat items or packages thinner than 2cm will be cheap-ish (this is including the packaging width!) Anything bigger/heavy please expect at least $6. If it's less I will gladly refund you the difference!
The good news is even if you order 3 of something..it will cost the same to ship as 1 thing. So please keep all this in mind, I can't negotiate on the shipping because 100% of it goes to postage+taxes.

I accept Paypal. Open to trades/partial trades, wishlist here, but feel free to show me what you have!






These items are from YJA (Japan's auction site) so they were probably some kids' toys once upon a time. Some items can benefit from a little cleaning! They vary from used to excellent condition, please judge from the pictures, everything is sold as is.




SS playing cards - $8



SMW Long metallic stickers
- both sold

Moon/Uranus - $7
Mercury/Mars/Jupiter - $6
Top Mercury - $6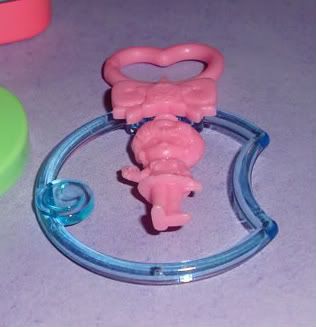 R tin -

sold


Mercury spin keychain - $3
Rei stamper - $5




SMW sticker sheet - $8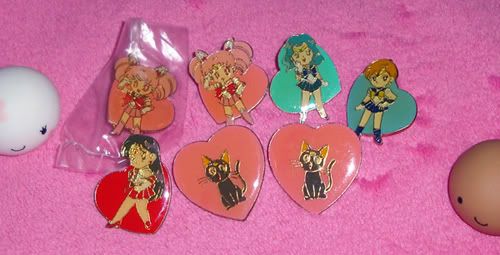 Chibimoon - $5 each
Mars - $5
Uranus/Neptune - $6 each
Luna - $7 each (one sold, one on hold)




Hotaru/Makoto/Minako - $9 each (comes with insert)




"Black" sticker sheets - they're actually shiny metallic silver! The camera flash just makes it weird - $3 for all
SMW Iron-On - sold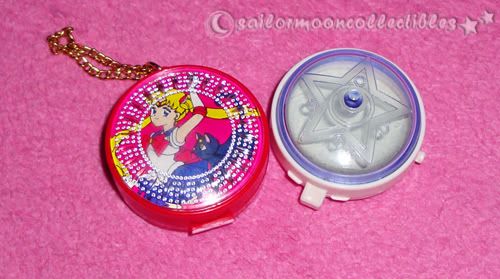 Red locket case - sold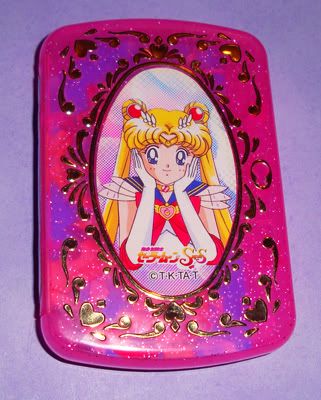 Journal/Address Case -

sold






SMW Sticker sheets:
Mercury/Mars/Venus/Jupiter - $4 each




Pluto - $10 no tag, $15 w/ tag
Saturn - $15
Neptune - $12
Uranus - $12
Eternal Moon - accepting offers




PGSM card - $1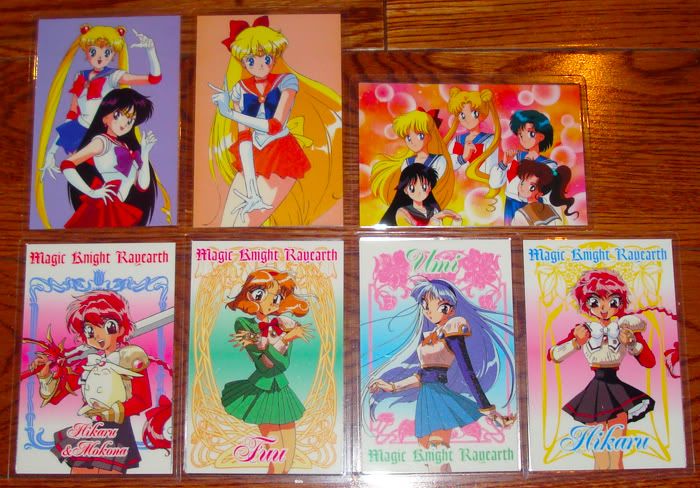 Official Lami Cards with silver Toei sticker on back:
Moon/Mars Lami Card - $3
Venus Lami Card - $3
Group Lami Card - $5
Magic Knight Rayearth Lami Cards - offer, I don't know anything about this series lol




Candy boxes (empty) - $0.75 each
Chibi senshi card holder - sold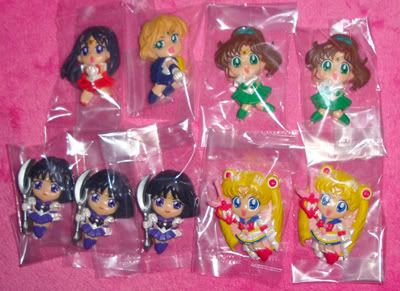 SSM - $6 (one left)
Mars (paint chip) - $4
Jupiter - $5, paint chip $4
Uranus - sold
Saturn - $8, paint chip $5


2011 Italian Stickers - $0.25 each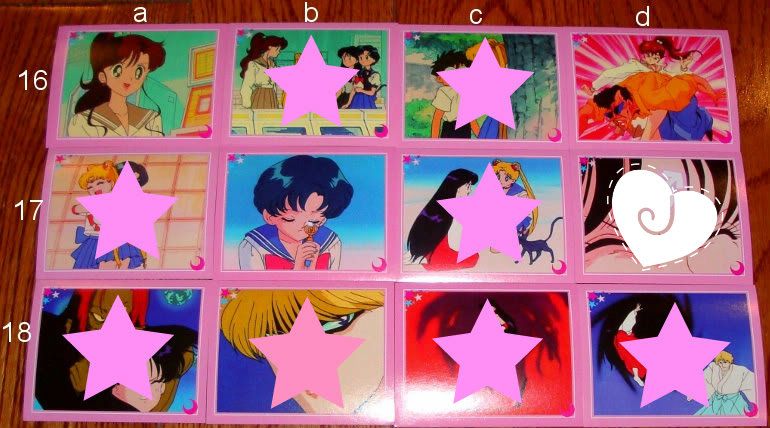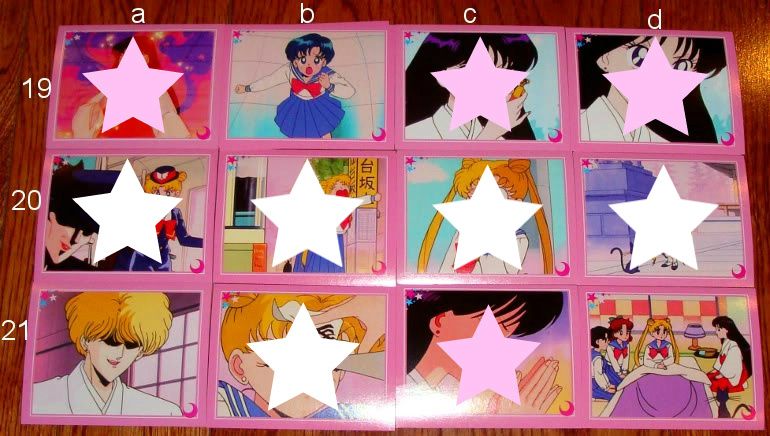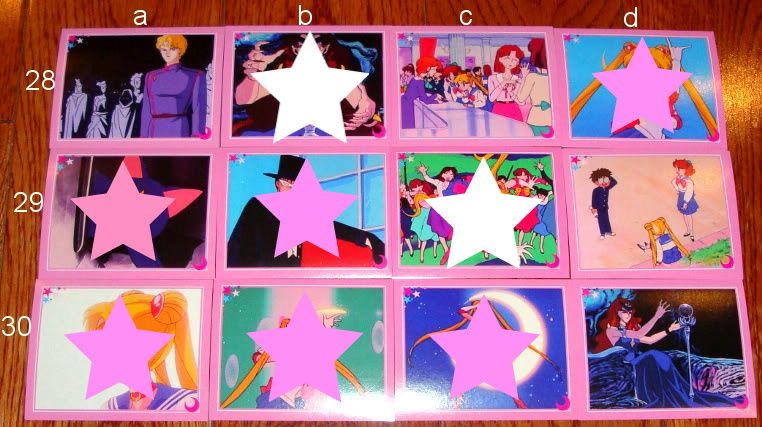 The ones below are $1 each, prisms $2 each





I'm not sure I want to sell the ones below..they're so pretty!!! - Accepting offers~





SMW Child's Toothbrush - $2
I'm not sure if it's brand new or not, but I took a close up pic so judge for yourselves!

Sailor Moon Pins

- some are new/sealed, others are in great condition
- pins in second pic are from my collection, shown for a clearer picture without glare from bag


Moon - sold
Neptune - $6
Mars Ribbon - sold


Mars Heart Pin - $5
both Venus sold
Luna Pin sold



Venus/Mercury/Mars raindrop-shaped - $5 each
Star Fighter - sold
Venus ribbon - sold
Mars on the very left - $6


Molly / Naru Keychain - Irwin - $4 obo
- sealed, never opened
- a little of the cardboard is scratched off





Sailor Mercury Excellent Model Figure 19 inches tall - Bandai - $100
- these are the most accurate & detailed figures Bandai ever made
- includes all accessories
- top right corner of plastic window on box is ripped, besides that, box is in good condition

Sailor Moon Cards - $1 each or $10 for all