♥ Payment:

Paypal ONLY



♥PRIORITY GOES TO:


First one to leave paypal addy!



♥No haggle: you will be ignored.

♥I PREFER USA buyers.
International:

I ship only

once a week. Please be aware
( I have no car)

♥ I shipp from USA:
Items include shipping for USA only.
International: please inquire.

♥I ship all items Priority mail with tracking IF over 13oz.
Any item UNDER 13 OZ will be sent First class.
Insurance is optional:

♥Not responsible for lost or stolen packages. !!!


( Altought it has never happened!)



♥ I live in a smoke/pet free home!

♥ I offer discounts on multi orders.
♥Feedback
here
Bodyline Bonnets/ Headress:
New with tags: Excluding the headdress.
$15 shipped each
1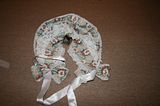 GLP H.Naoto Replica Hat/Scarf.
Brand new and never worn
One size fits most:
$25 shipped
G.L.P Kuro Shoes:
( these are a PERFECT match to the kimono top)
Made of Real wood!
Worn once for a photo shoot!
Amazing detail to these! these are simply AWESOME!!!!!
Small paint chip on the sides.
No scuffs,no scratches.
Size: 24
( fits a USA size 8 PERFECT)
$50 shipped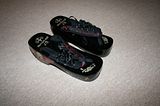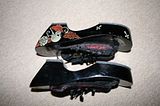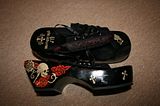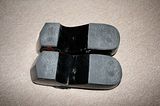 Sparcle Crippers: Platform
LOVE these shoes!
but i just dont fit this sort of style fashion.
Size: USA women 8
Worn maybe once? these are old shoes.
Perfect shape! No flaws and is like new
$50 shipped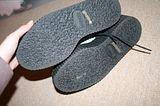 Novala Hello Kitty:

Phone charm
brand new in box! Packing is old and a bit worn due to storage and moveing around:
flawless and are in perfect shape:
$12 shipped each


2
Deco Nails:

PreGlued:
you get 24 pre glued nails.
These nails are reusable.
Easy t
o remove and able to use nail glue on.

$8 shipped each USA
or 3 for $15


2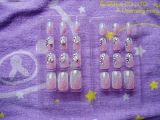 4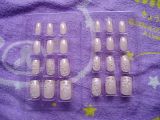 6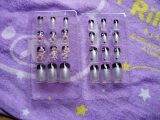 9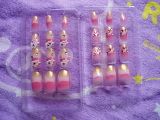 14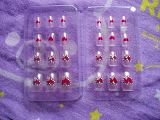 18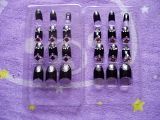 Swimemr Poodle Clutch:
Brand new never used!
Includes cute pom pom keychain !
$15 shipped usa

WestMend Boston Bag
Beautiful !
never used brand new
still ahs tags and plastic:
$55 shipped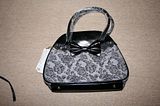 Poney Bags:
brand new with tags:
Never used !
$25 shipped
( will be shipped in a box)
Detail: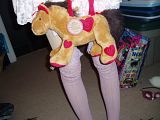 1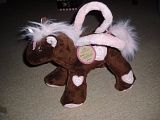 2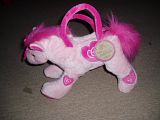 3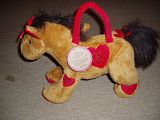 Cheshire cat ID holder Lanyard coin purse XD
From tokyo disney:
new with tags!
very rare and hard to get a hold of.
( my sister got me two by mistake so im selling the 2nd one)
$25 shipped usa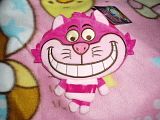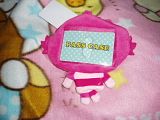 BTSSB Cardigan:

Im the 2nd owner of this item.
I myself never wore it.
In great shape!

Bust: 30-34 in
Waist:23-28 in
Length: 17 in
Sleeves: 9 in
$55 shipped
$40 shipped USA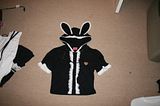 WestMend Black JSK
I LOVE LOVE LOVE this dress.
I have worn this dress maybe 3 times. Including a photo shoot.
Soft lace, bone corset style chest, lace up sides.
lace up neck.
Flawless shape!
This stlye is in shop only, and is no longer made.
$150 shipped USA
$75 shipped usa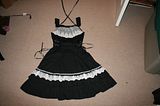 Replica Putumayo jacket:

Size L
( got the worng size....ugh)
Bust: 36-38
Waist: 25-32
$3

5 shipped usa
$25 shipped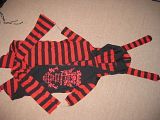 MMM Apron:
I bought this apron MONTHS ago on the comms
but due to shipping problems i didnt get it till now.
I had ordered the apron for a photo shoot in shanghai but due to not getting it in time, i had to cancel the shoot :/
and thus i have the apron and have no use for it or desire to keep it.
Apron is in mint shape! no steins, flaws, rips, holes,
Buttons are Original Mother of Pearl!
This is a very rare and hard to find item.
Lace is soft and pristine beautiful rose detail!,!
Measurements:
Waist: goes to 23-28 in MAX
Length: 45 in
$235 shipped
$200 Shipped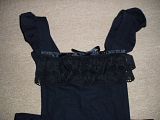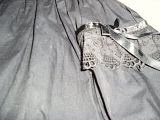 Westmend Pink Dress:
Classic Pink style dress:
Brand new with tags:
Bust: 30-34 in
Waist: 23-28 in
Length: 34 in
$65 shipped
$50 shipped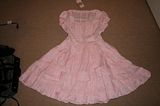 Off-brand Coat:
This is a very old coat:
Chinese off brand:
Coat is in fantastic shape: but it is worn and old.
I have worn this coat for modeling photos:
Has been drycleaned and has not been worn this year.

LACE:
Lace is synthetic, and needs to be redone i think. it has a yellowing on it and is just old.
id change it myself if i had the skills to change lace.

Measurements: ( inches)
Bust: 30-34
Waist: 34-28
sleeve length: 21
Length: 30
Paid over $250 for this in china

Make me a offer!
Keep in mind shipping + PP fees is $20
( includes tracking sent Pryority mail)
I just want this to have a good new home!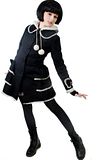 New Stuff

Surface Spell Cardigan:
Brand new never worn:
Size:M ( to big for me)
Bust: 34-36 ( stretchy so i would not be surprised it if can go to a 38)
Waist: its a bit free size, and adjustable in the back, i recommend: 25-30 max
$45 shipped




WestMend Black JSK:
This dress is my personal dress:
I have worn it for one photo shoot here.
Size:
Bust: 32-34 max
Waist: 24-28 MAX
no shirring or strech
Has waist ties:
This dress is not ava online and is a bit hard to come by in the shop:
$75 shipped

WestMend Black Cutsew blouse:
Brand new with tags. never worn or tried on.
Size:
Bust: 32-36 max
Waist: 24-28 MAX
Shirring at waist line, and is stretchy.
This dress is not ava online and is a bit hard to come by in the shop:
Beautiful lace and detail !
$45 shipped
Egg, Kera, Popteen
$10 shipped each USA