Ayashi no Ceres, Imadoki, Fushigi Yuug, Zettai Kareshi,
Sailor Moon, Gakuen Alice, Fruits Basket, World of Warcraft + other random stuff!

I am needing to get rid of alot of stuff. I need more room!!! O_O I will be uploading more and more stuff as the weeks go on so stay tuned!
Most items have a larger picture you can view. Please click on the pic to see a larger version.

Check out my Ebay feedback: Iwakuralain16

Terms of the sale:
Please leave a comment with your e-mail, items you are interested in, form of payment, and zipcode. I will e-mail you with your next steps to pay.
If an item is on hold, You will be next in line to get it. Feel free to send me a message if you prefer that instead of leaving a comment. Or you can e-mail me directly at akutenshi16(AT)sbcglobal.net
I accept cash, money order, and paypal.
Payment is due within one week. (will extend this if need be)







World of Warcraft Figure Ticket - $80

This ticket is good for one figurine from figureprints. You will have to go to

http://www.figureprints.com/wow/Dell/ to redeem it. Obviously the code has been

hidden. :-D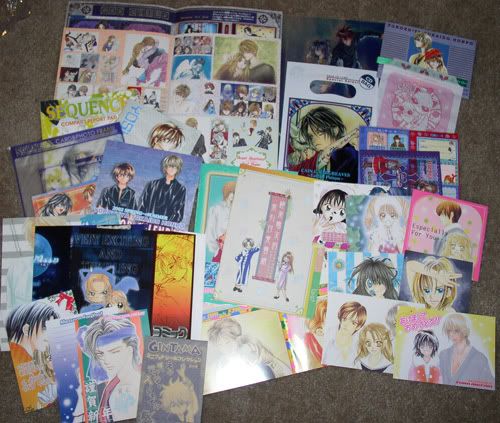 Furoku Lot #1 - $25

Comes with God Child and Angel Sanctuary seal sets among the other furoku.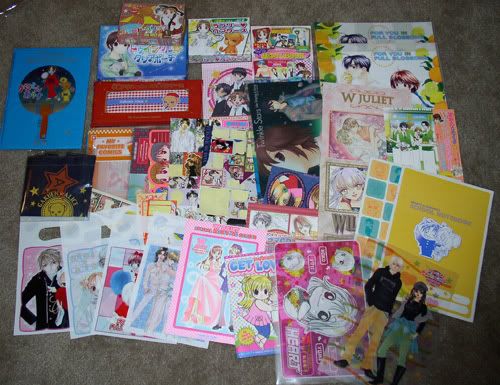 Furoku Lot #2 - $25
You get what you see in the picture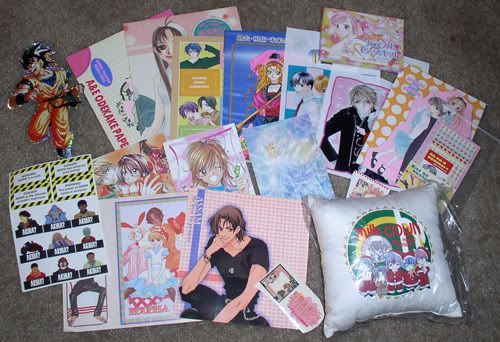 Furoku lot #3 - $25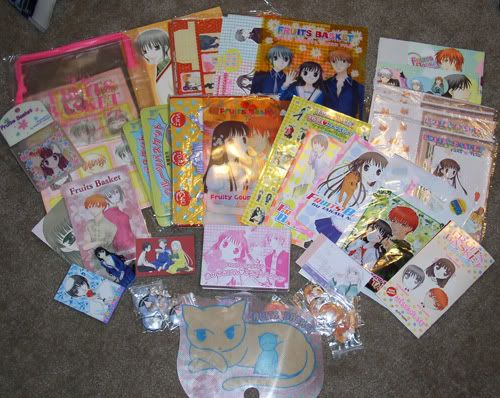 Fruits Basket Furoku Lot - $30
You get everything in the above two pictures







Fruits Basket Yuki Slippers - $40

This was a zen-in Items







Fruits Basket Kyo Mat - $40

This was also a zen in item







Fruits Baskets Clock - $45
Official clock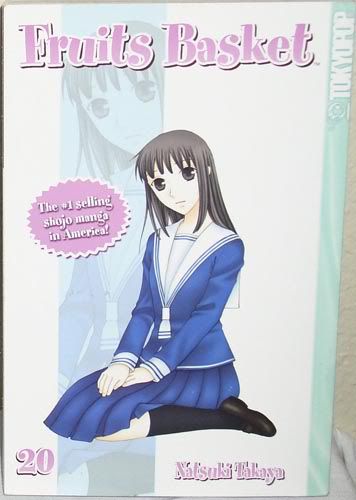 src="http://i69.photobucket.com/albums/i62/uoaddict16/NEW/fb12.jpg">

Fruits Basket Manga - $4 each







Fruits Basket Clear Planner - $10 - Rare





Fruits Basket Yuki Keychain & pin set- $20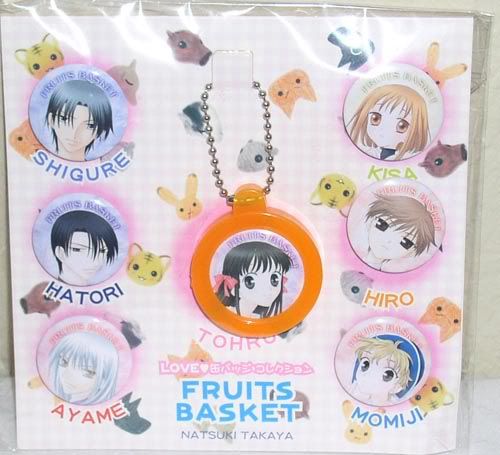 Fruits Basket Tohru Keyhcain and pin set - $20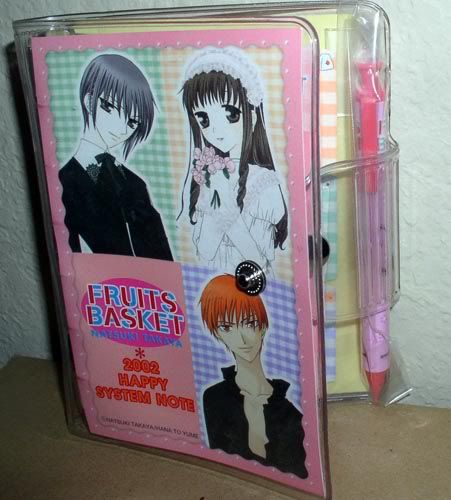 Fruits Basket Planner w/ Pen - $15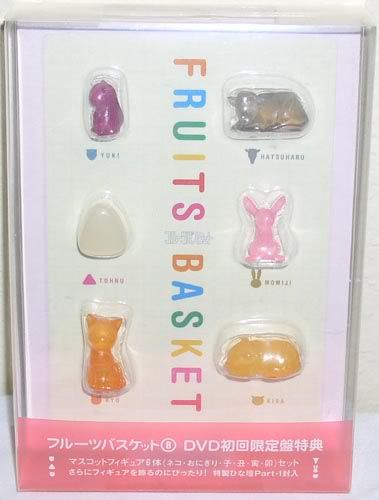 Fruits basket DVD Figure set 1- $25
Fruits Basket DVD Figure set 2 - $25
Fruits Basket mini notebook spiral - $5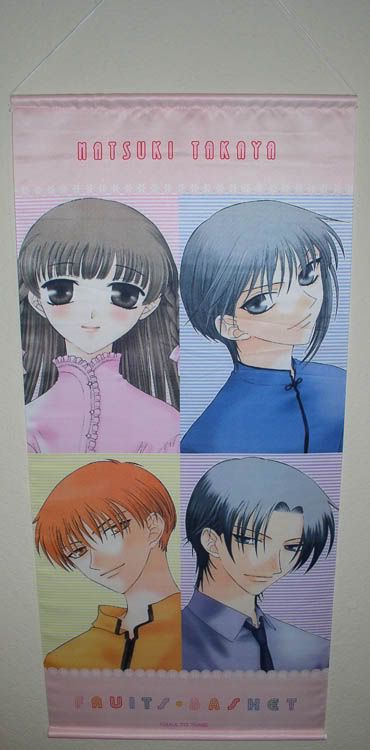 Fruits Basket Zen in Wall Scroll - $35
Pencil Boards - $12/each
Fushigi Yuugi Genbu Kaiden Plush set - $75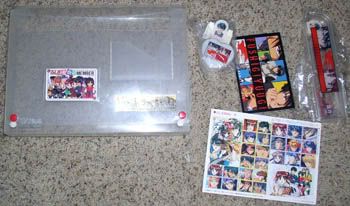 Fushigi Yuugi Fan Club Set - $50
Fushigi Yuugi Pencil Box set - $20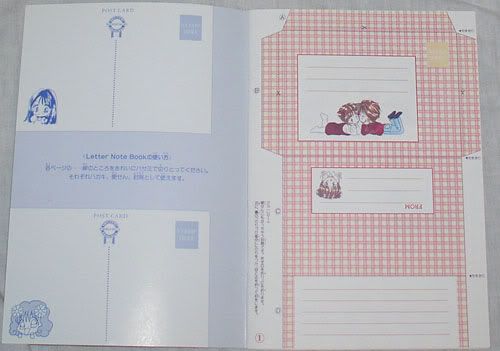 Fushigi Yuugi stationary sheet - $5
Fushigi Yuugi Pencil Board - $15
Fushigi Yuugi Furoku Shirt Transfers - $5
Fushigi Yuugi Manga dust cover - $5
Fushigi Yuugi sticker/stationary set
Fushigi Yuugi Group Pencil Board - $15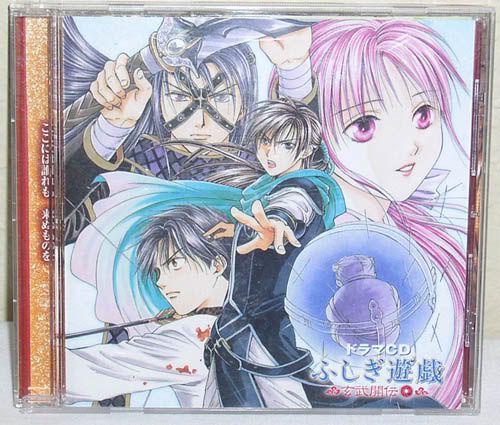 Fushigi Yuugi Genbu Kaiden Drama CD - $15
Ayashi no Ceres Clear File - $5
Ayashi no Ceres postcard - $3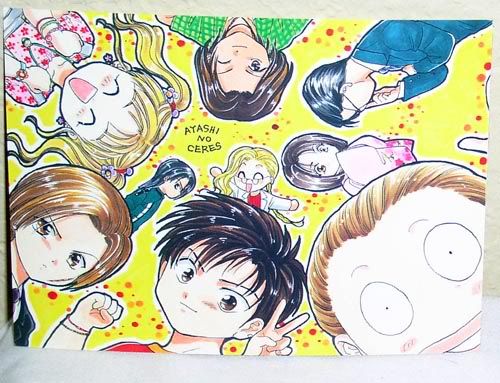 Ayashi no ceres Postcard #2 - $3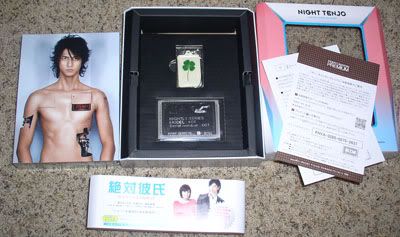 Zettai Kareshi region 2 DVD set NEW - Limited edition - $100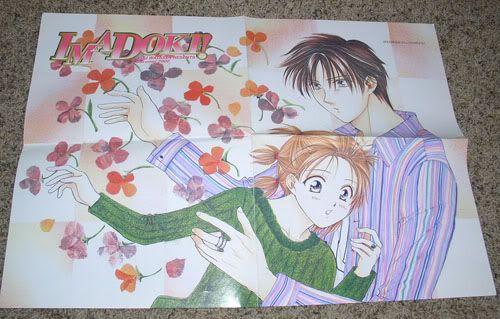 Imadoki Poster - $5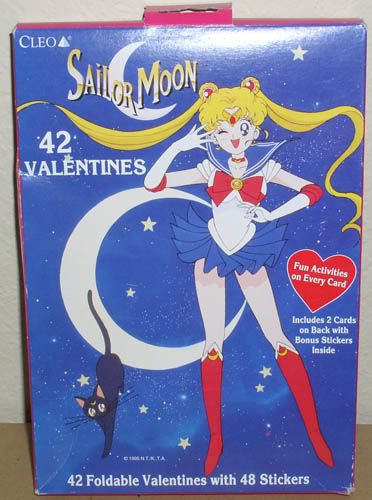 Sailor Moon Valentines - $10
Perfect Blue Postcard Collection - $15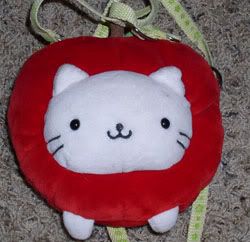 Nyanko Purse - $5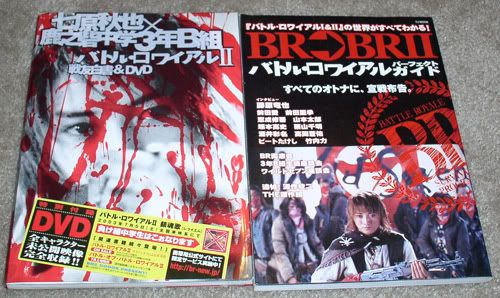 Battle Royale Books - $10 for both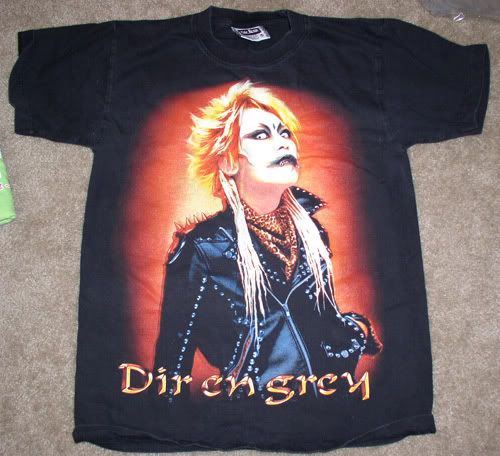 Dir en Grey Shirt - $5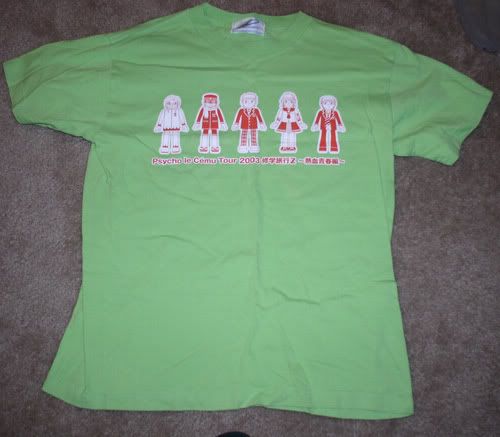 Psycho Le Cemu shirt -Used- Size L - $5


Psycho Le Cemu Shirt -Used- Size L - $5

Thank you for looking. Let me know if you have any questions!