* My feedback is listed here.
* Prices are in USD and don't include shipping. I ship via USPS with Priority shipping.
* I am not liable after the package enters the post office.
* I accept PayPal, prices do not include the pp fee.
* No holds or trades. Priority goes to the first person to leave their PayPal address for item.
* If you cannot reach me via PM since they haven't been going through lately, please e-mail me at ChibiNuku at aol dot com.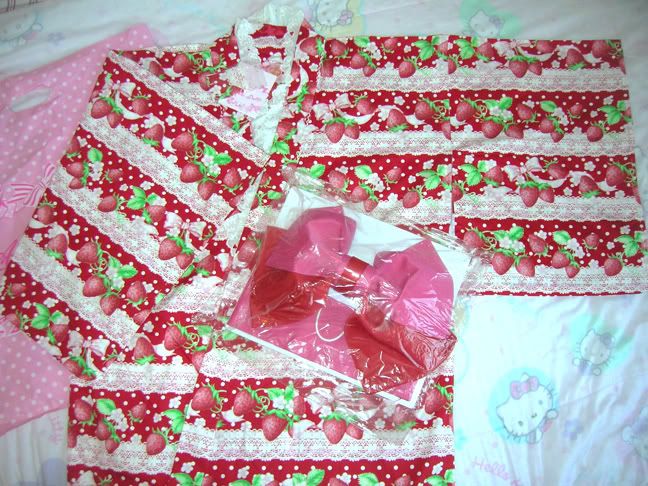 Angelic Pretty Strawberry Mille-feuille Yukata with Obi and Bow in RED
Condition: New with tags. Obi in original packaging. Removable lace collar.
Measurements: 154cm length, 64cm sleeves, 47.5cm sleeve length
Price: $300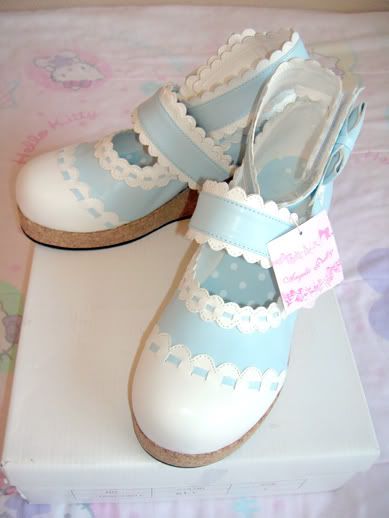 Angelic Pretty Sweet Cake Shoes in SAX
Condition: New with tags Proof of Angelic Pretty Brand
Size: L 24.5
Price: $180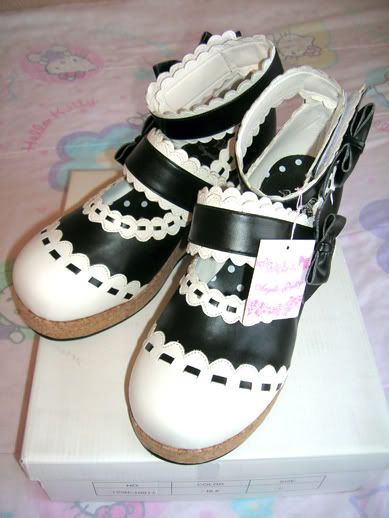 Angelic Pretty Sweet Cake Shoes in BLACK
Condition: New with tags Proof of Angelic Pretty Brand
Size: L 24.5
Price: $180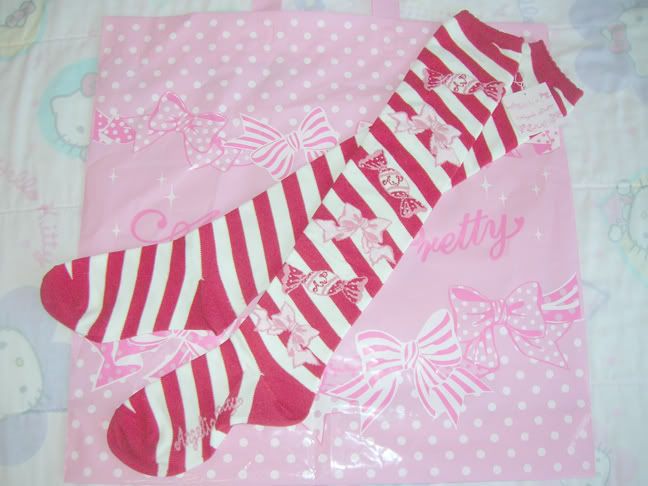 Angelic Pretty Candy Border OTK Socks in RED
Condition: New with tags
Price: $50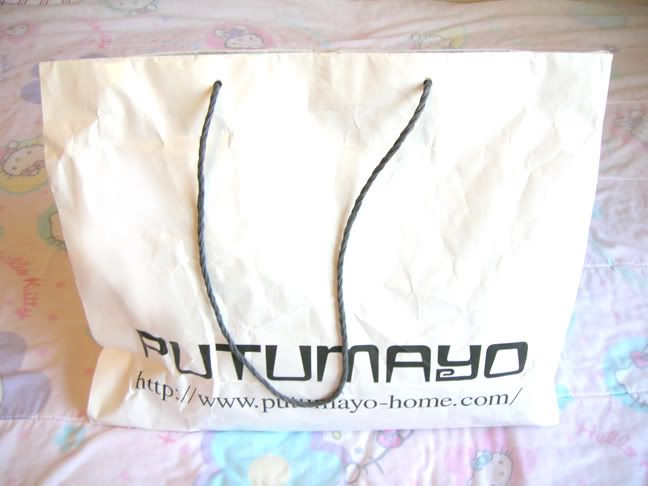 Putumayo Lucky Pack. Contains matching cutsew, jacket, skirt, and tie coordinate.
Condition: New with tags
Price: $240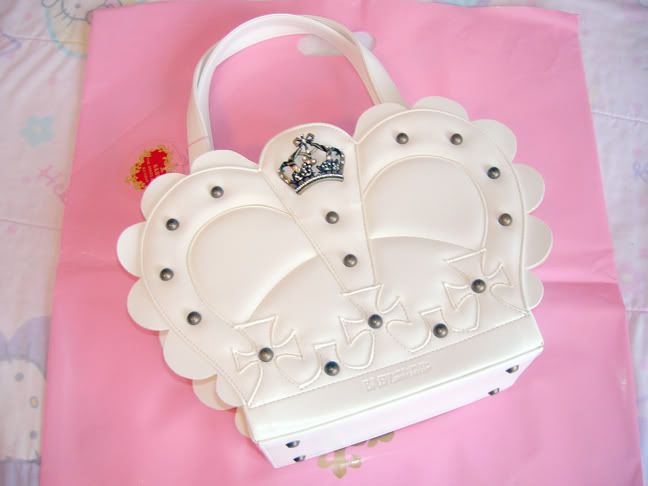 Baby, the Stars Shine Bright Crown Bag in WHITE
Condition: New with tags. Retailed for ¥24,990.
Price: $300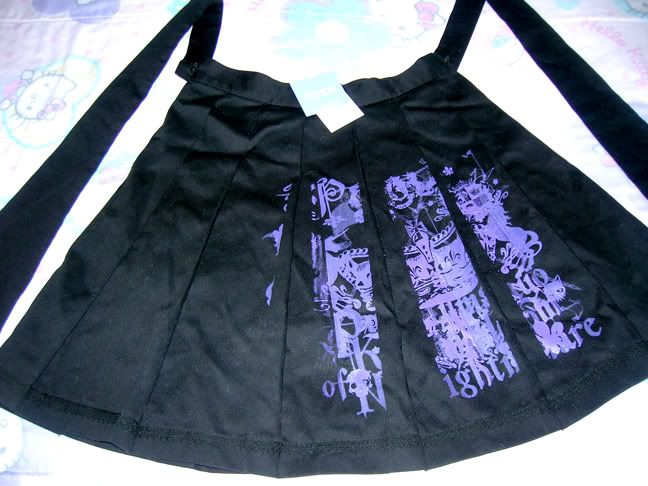 Putumayo Purple x Black Nightmare Skirt
Condition: New with tags
Size: 75cm waist
Price: $110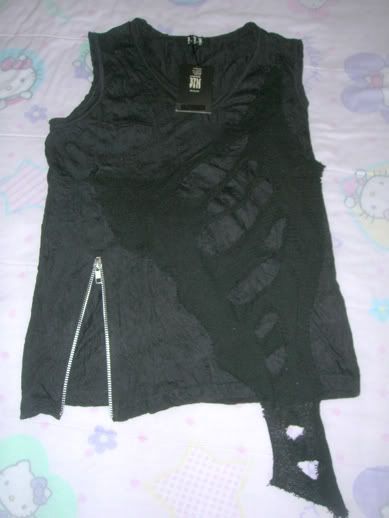 Black Peace Now Zipper Top
Condition: New with tags
Size: 80cm bust before stretch
Price: $75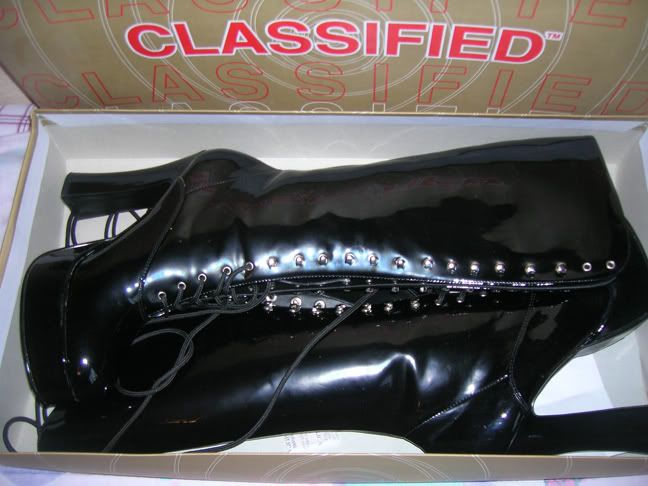 Classified Black Boots
Size: US Size 10
Condition: New
Price: $45