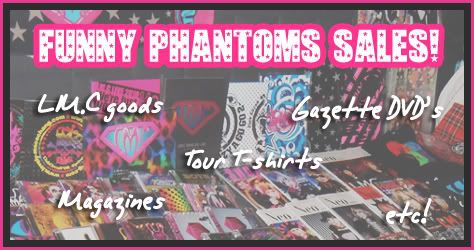 Please take a look at the goods i have for sale!!
Everything is either RARE, out of stock or cheaper than their listed price! Thanks!

-LM.C Trading Cards (many!)
-Out of stock Limited Ed. Gazette Live DVD
-LM.C Tour Photobooks
-SHOXX magazines
-ECT!


Please go HERE or click the banner to check it out!