Hello! I'm selling two Fullmetal Alchemist wallscrolls!

More information behind the cut!



I'm shipping to the U.S. only, and except either paypal, check, or concealed cash (though I am not responsible for the loss of money if you send it this way). The wallscrolls are more expensive to ship, unfortunately; about $8.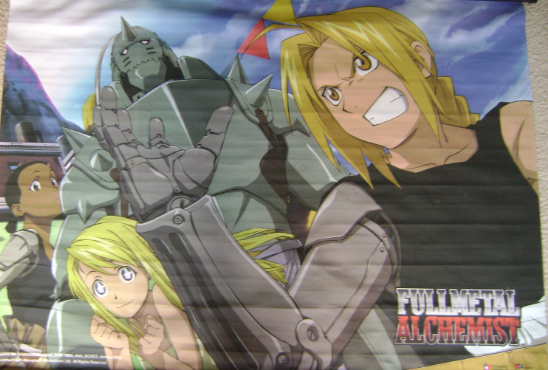 Price: $8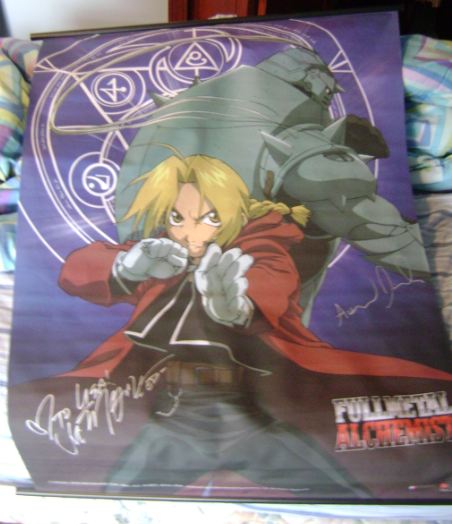 This wallscroll was signed by both Vic Mignonga and Aaron Dismuke! I had this wallscroll signed a few years ago at Ohayocon. Please note that Vic signed "To Lisa", but this can easily be drawn over with hearts or flowers or another name (unless your name is also Lisa, haha).
Price: Up for bargaining- name your price!

Thanks for looking!