I'm the first owner and they're both in like new condition.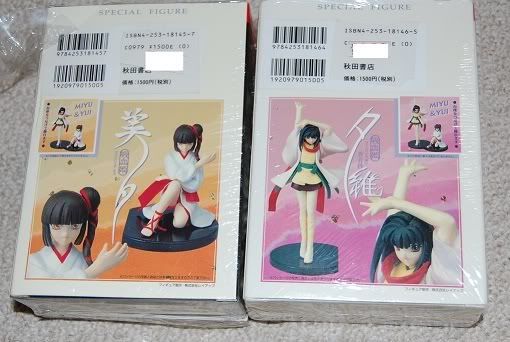 The manga:




I opened up the package to take a look inside and then promptly put them (the wrapped box/manga) on my shelf. The figures have never been assembled.

Picture of the figures: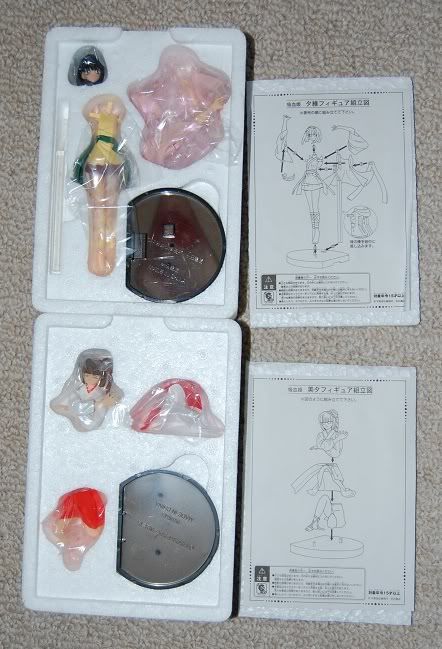 They're around six inches tall.

I haven't seen these for sale so don't really know what they're worth, but I don't think I'd accept less than $20 each for them. Please make me an offer.

Shipping is from Canada and would be around $10 to the US per set.

Thank you!