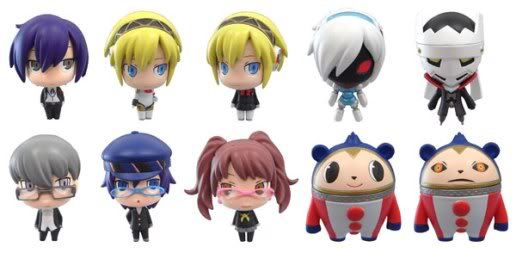 Hello~ up for grabs are characters from the 1st Persona case: Rise, Izanagi, Aegis, Aegis (school Uniform), Teddie and Shadow Teddie.

Other characters are reserved though back-ups are welcome. I'm asking $8.50 shipped in US. No payment required until I have received the case in August!

Also, having a special sale on Monster Hunter charms: Buy 2+ for $4.50 each (shipping included)! Reasonable offers also accepted, I want them sold. :3

Thanks, have a great day!