i'm reluctantly selling my manga because i am very broke. they're all in very good condition; i read each once and since then they have sat on the shelf. they're in english, i hope that's okay.



+ chobits #1-8
+ tokyo mew mew #1 & #2
+ trigun #2
+ cowboy bebop #1
+ hot gimmick #1-5
+ flcl #1
+ angel sanctuary #1
+ battle royale #1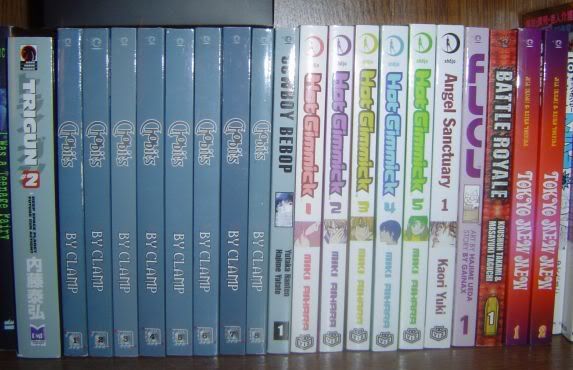 i'm not really sure about pricing, so i skimmed the community to see what others are asking for manga and it varied so much..! so i'm going to ask those interested to make offers and i'll keep my fingers crossed. paypal is preferred, though well-concealed cash or a check may also work.