Everything is priced to go! I just need this stuff gone! It's been sitting in my SUV's open trunk and I feel horrible letting it die in the heat and possibly being robbed for having boxes of stuff in my car. So please, take these toys! I'd greatly appreciate it :) Pics under the cut, I apologize about the quality, we live on our own now so the only camera is my phone

As always I take paypal and try my best to ship out promptly. The last round got delayed quite a bit and I apologize, but everyone DID get their items! If slow shipping might be a problem for you then please don't buy, I ship when I take my husband to work as the post office is near his workplace, but he only works about 12+hrs a week so it's not very often! Next date will be this saturday, so anything purchased before then will go out either before or on Saturday. All prices are set below what I paid/value of the item but if you feel something is still too high I'm open to reasonable offers. Thanks!

First up we have a Luna Irwin Plush! She's never been removed from her box and is in great condition. Sorry, her hubby has left my home already but for 15$ shipped you can take her into your home :)

15$shipped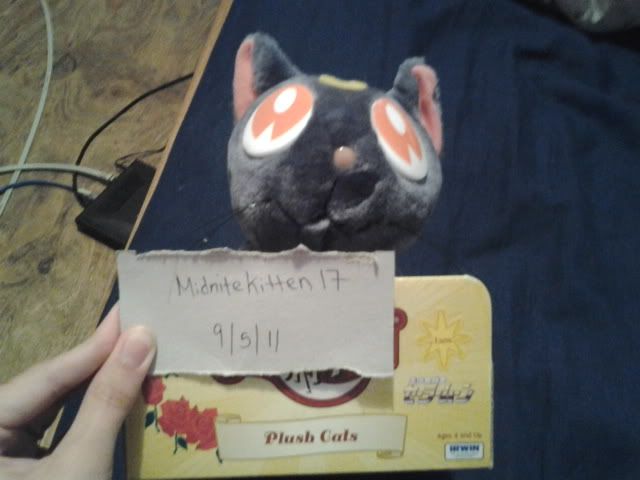 SOLD!
Next up is my coveted plushie set! This is a boxed gift like set of all the mini scouts! Sorry for some of the scouts *ahem* free spirited photography. Willing to let it go for 35$shipped!
35$shipped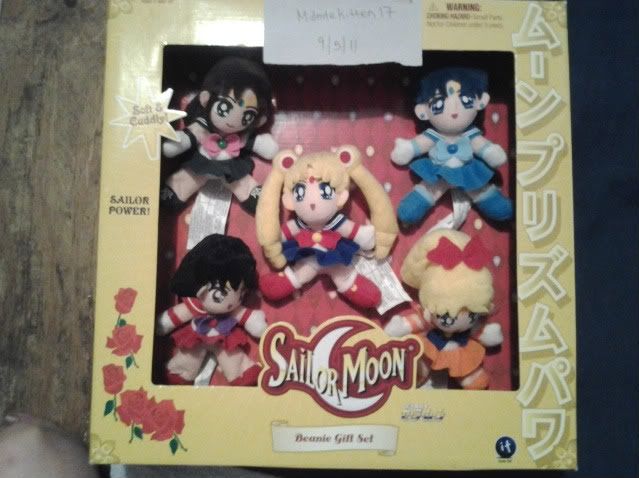 This firery red head is ready to stir up some chaos. Queen Beryl! The best rendition of her ever, stands at 12" right along the Irwin line with stunning curls, staff and sexy dress. Terrorize your current scouts for only 80$shipped!
80$shipped



If you cook with love and justice but not cute pink kitchen utensils you need to start! For your dining experience there is a cutting board, whisk, knife!, measuring spoons, apple/potato peeler, and spatula.
SOLD!Knife-12$shipped
Cutting Board-19$shipped
Spatula-4$shipped
Whisk-4$shipped
SOLD!Spoons-9$shipped
Peeler-9$shipped
</b>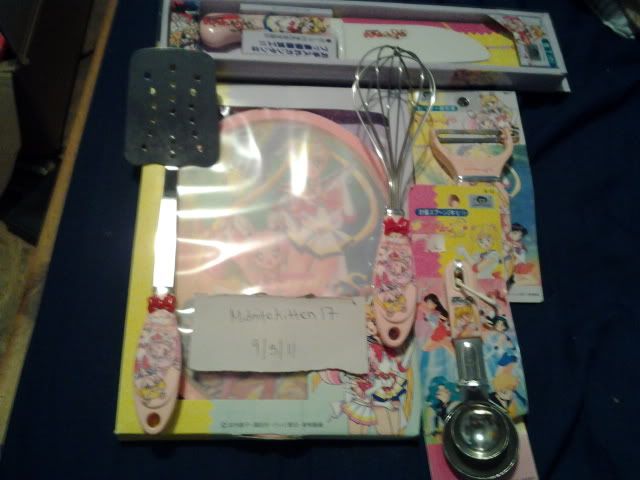 SOLD!
Last but not least we have these "action figures" that are articulated and all come with crescent wands, because everyone want's to be the moon princess no? Take them both for 10$ shipped or individually at 6$shipped each
Set-10$shipped
Uranus-6$shipped
Moon-6$shipped