I'm thinning out my kawaii collection and have some things up on ebay. If you're a fan of the brand Swimmer or kawaii matryoshka designs, be sure to check this out!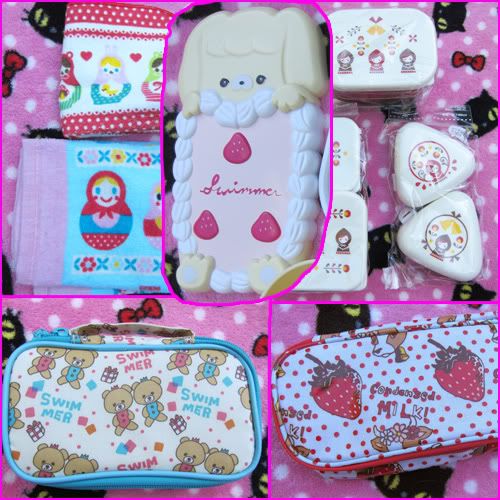 I have DS cases, hand towels, bento boxes, makeup pouches, and more! Click here or look up eBay seller rushedblue.
Will be adding more things this week too.
I also have TONS more kawaii stuff - so much that I can't possibly put all of it up, and I am happy to do direct sales. There are some photos of items I have in
this Flickr photo set
and
this one too
. Not everything is for sale, but if you see something you like, or if you are looking for a certain item (like a kawaii cat pouch, sweets-themed items, sticker flakes, etc), I have plenty more things not yet photographed.
Thanks for looking! :)