I recently found a brand new "a BEAUTIFUL REEL. B'z LIVE-GYM 2002 GREEN ~GO★FIGHT★WIN~" DVD set, and I'd like to sell it off here. The item is still brand new and is in good shape, other than a few bumps in a few spots. This is a genuine Japanese import, but be aware that this is a Region 2 (Japan) DVD, so it won't work on a regular Region 1 US DVD player. It should work fine on All-Region DVD players.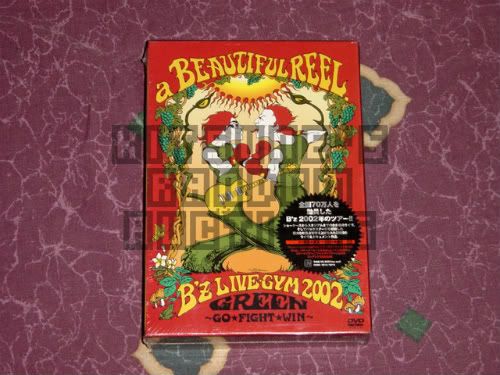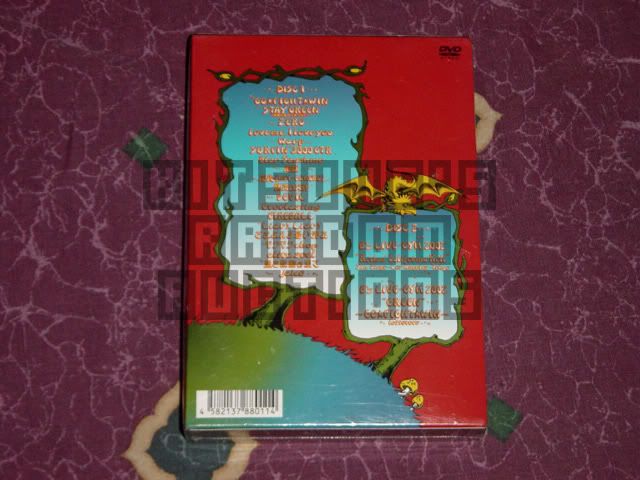 (Edit: These pictures are of my own eBay listing that didn't sell.)

Track list:

Disc 1:
01. GO★FIGHT★WIN
02. STAY GREEN ~未熟な旅はとまらない~
03. ZERO
04. love me, I love you
05. Warp
06. SURFIN' 3000GTR
07. Blue Sunshine
08. 恋歌
09. 恋心(KOI-GOKORO)
10. 裸足の女神
11. DEVIL
12. Everlasting
13. FIREBALL
14. Liar! Liar!
15. さまよえる蒼い弾丸
16. ギリギリchop
17. ultra soul
18. 熱き鼓動の果て
19. juice

Disc 2:
B'z LIVE-GYM 2002 "Rock n' California Roll" San Diego - Los Angeles - Tokyo
B'z LIVE-GYM 2002 "GREEN" ~GO★FIGHT★WIN~ Leftovers

I'm selling this for $30 shipped Priority Mail to -anywhere in the USA-. Even Alaska and Puerto Rico. If you live in another country, please ask for a shipping quote, it shouldn't be more than $3 extra for shipping.

I can only accept PayPal at this time. Please lemme know if you're interested!