Buy 2 and get 3rd 50% off!!
-Applicable to Doujinshis only
Doujinshi: Durarara
- Izaya x Shizuo x Izaya, Heiwajima Brothers, Chikage(Rotchi) x Kadota, Shizuo x Vorona, Tom x Shizuo, Izaya Uke, Cover Charas, etc
- Hummel, Inumog, World Box, Ikebukuro Now, Okujo Kantarera, and More!(Japanese & Korean!)
Doujinshi: Reborn, Hetalia, Angel Beats, Inazuma Eleven, Ao no Exorcist, Yu-Gi-Oh!, Tiger&Bunny, Hakuouki, Magi, No.6
- Mukuro x Tsuna, Dino x Hibari, US x UK, UK x Spain, Akuyuu, Hinata x Otonashi, Gouenji x Fubuki, Endo x Kazemaru, Hiroto x Endo, Fire Dragon, Okumura Brothers, Kaiba x Yami, Saito x Chizuru, etc
- Tiger&Bunny Full Color Anthology(

Price Drop!!!

)
- Dragon Rider's Hetalia Reprint Prime is available!!
- Kine in Aqua Artbook available!
Manga/Manwha/Novel
- Cristo,
Flat, Kyo kara Mao, Star Driver, Dragon Ball(complete), Durarara, .hack// The legend of Twilight, Demon Diary, Lagoon Engine, etc.
- Japanese & Korean & English!
- Ao no Exorcist Color Bible/Archive, Magi, Arcana(Zero Sum Anthology), Goulart Knights
Merchandise/Misc/DVD
- Fanmade(Durarara, Reborn, etc), Durarara&Madomagi&Hetalia Straps/Keychains, Star Driver Figures, Shitajikis, Clear Files,
Rin Nendoroid, Hetalia Keychains, T&B Straps, Durarara&Shonen Onmyouji DVDs, and More!
- Ao no Exorcist Character Fortune Straps
- Kimi to Boku chrams
Anime/Manga Posters
- Puella Magi Madoka Magica, Gintama, Goulart Knights, Hetalia, Inazuma Eleven, Durarara, Kuroshitsuji, No.6, UtaPri, Ao no Exorcist, etc
Ao no Exorcist LE Blu-ray Disc
@
aonoexorcist
Feedback
I'm also selling few games as well :)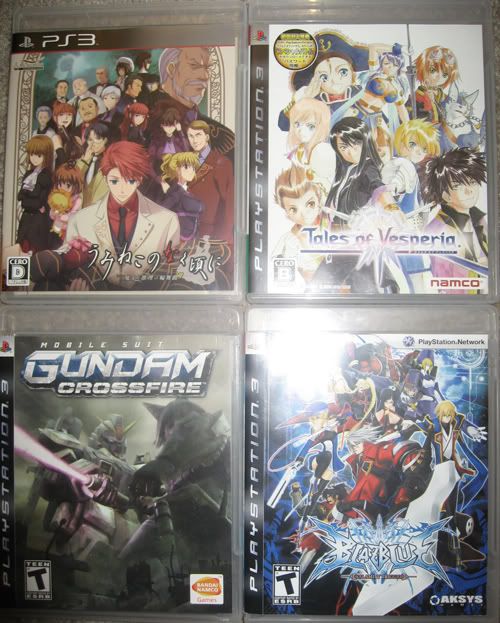 All games above are complete with manuals
Umineko no Naku koro ni(PS3) - Japanese $50
Tales of Vesperia (PS3) - Japanese. It's says 1st press with limited card, but that is not included $60
Gundam Crossfire(PS3) - English $20
BlazBlue Calamity Trigger - English $15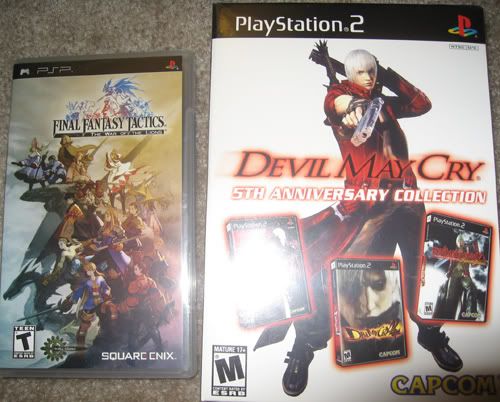 Final Fnatasy Tactics(PSP) - Black Labeled, without manual $8
Devil May Cry(PS2) - includes 1,2&3. Brand New $30
I got it from another user as new but my friend happened to get me an HD ver(for PS3) so I'm selling this one..
Durarara 3way standoff(PSP) - Japanese Limited Edition case, doesn't include anything else except for the game, manual and limited edition umd $45
Gakuen Hetalia Portable(PSP) - Japanese. manual included $40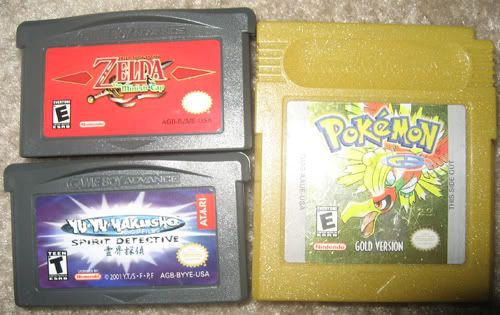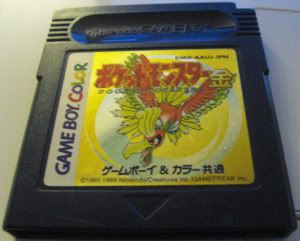 Zelda -The Minish Cap-(GBA) In great Condition $25
Yu Yu Hakushou Spirit Detective(GBA) - Give me an offer
Pokemon Gold(GBC) - Japanese $15
I'm not selling the English ver for Pokemon Gold.