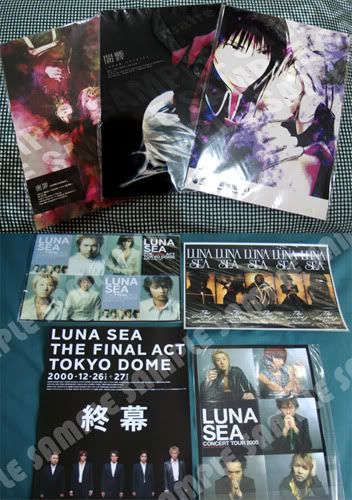 My feedback page
http://gsj-feedbacks.livejournal.com/262091.html
Environment
( ♥ ) SMOKE FREE home
( ♥ ) I have 2 dogs but they stay outside.
Trade : NONE
( ♥ ) I'm not interest in trading for this time.
Payment : Paypal only
( ♥ ) All price are in USD
( ♥ ) Shipping is not included yet.
( ♥ ) No holds. I will sell to the person who
can pay first.
Please PM me your paypal account for your privacy, and leave comment here to let me know.
Shipping : Worldwide
with Registered airmail or EMS
( ♥ )
All items will be shipped from : Bangkok, Thailand
( ♥ ) If you buy more than one item, I'll combine shipping fee for you.
( ♥ ) I'll shipped as Registered airmail or EMS only
EMS
[RECOMMENDED]
can be track in every step of the shipment.I recommended you to choose this.
Registered airmail
[OK]
It come with tracking number but it can be track
ONLY
some part of the shipment (Mostly from the origin post office and destination post office) If the package is lost on the way.I can do only asking the post office to check for the item via document, which take about 3-4 weeks.
♥
Please feel free to ask me if you have any question about my items.
♥

===============================================================================
1. [
Yaoi Doujinshi] Full Metal Alchemist Series
(Roy Mustang/Edward Elric/Alphonse Elric)
details : 3 books in this set (I don't want to split the set.)
from right to left
+[ blue flame ]
Roy/Ed ,size B5, 52p
+[ d e e p r e v e r b ]
Roy/Ed/Al
,size B5, 52p
+[ sinful contact ]
Roy/Ed
,size B5, 40p
condition : like new
price : 90USD 86USD (shipping is not include)
shipping : Asking me if your Country is not on the list below.
- USA Registered=16.5USD / EMS=30.6USD
- UK Registered=17.5USD / EMS=36.6USD
- Australia Registered=14.5USD / EMS=30.5USD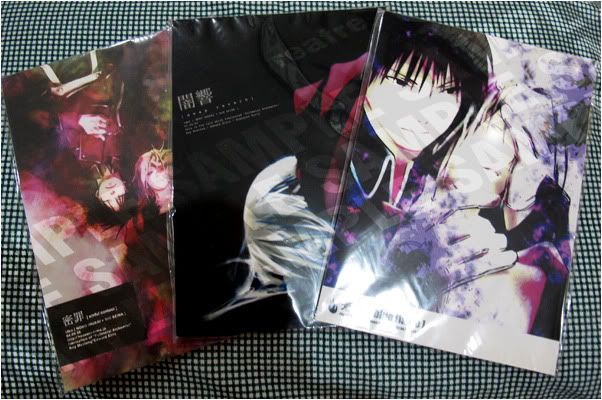 ========================================
========================================
======
2.
[J-ROCK] LUNA SEA Official Tour Goods from Japan. Stickers Set.
condition : mint (I bought these from Japan and never used them)
price : 50USD (shipped worldwide)+7 USD for Tracking
Details in this set
(I don't want to split the set.)
1. The Garden of Sinners 1 piece
2. CONCERT TOUR 2000 BRAND NEW CHAOS 1piece
3. CONCERT TOUR 2000 BRAND NEW CHAOS ACTII 2pieces (not the same pictures)
4. THE FINAL ACT TOKYO DOME 1 piece
Free Final Act Leaflet.
=========================Thank you for looking========================