Merchandise Update:
Added Revolutionary Girl Utena Soundtracks
Lots of manga from $3-$6
Sailor Moon, Galaxy Angel and Kanan Artbooks
Tokidoki
and more!!!
Please come and take a look by clicking on the picture; it will take you to my sales journal!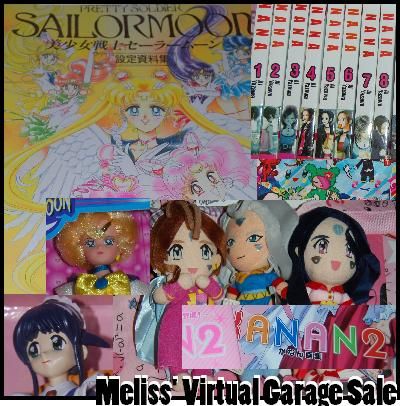 Hello everyone and sorry for being MIA!
Just saw my messages and saw I missed a lot of people interested in my sales...so sorry I haven't responded! If you are one of those people, I will give you guys free shipping =)
Unloading lots of my anime stuff, as well as tokidoki purses.
Prices are firm but try me anyways, will give discount for multiple items.
I don't seem to have any feedback here on livejournal, but I do have some on ebay.
Please come and look at my stuff! And do not hesitate to ask any questions...I will answer to the best of my ability!
Thanks!
<3 Meliss