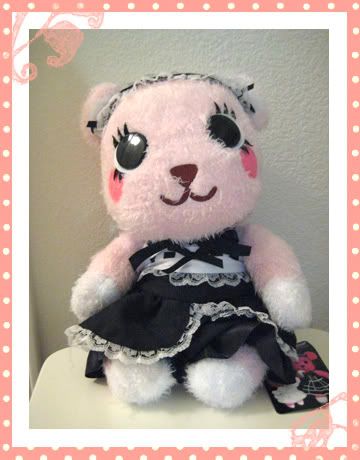 01) Metamorphose One Piece / White x White
02) Baby the Stars Shine Bright One Piece
03) Metamorphose Blouse (Long Sleeve) / Antique White
04) Shirley Temple Cutsew
05) Postpet Komomo Lolita Plush
06) Postpet Komomo Regular Plush
Prices are listed in USD.
Which is worth squat now. ;_;
So please consider that ¥100 is the equivalent to $0.90 now.
Shipping is included in the prices within the US.
I WILL SHIP INTERNATIONALLY.
But please wait for your quote.
Most payment methods accepted. Please check below.
Please be aware that list prices go by best offers. Sorry.
Sorry, can't do holds this time around.
Whoever can pay first will get priority.