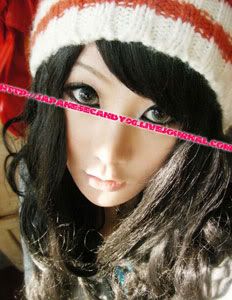 BATCH #7 PRE-ORDER
OF BEST SELLING BRAND IN JAPAN AND ALL OVER HERE IN ASIA
GEO CIRCLE CONTACT LENSES
IS STILL OPEN!
HURRY!!! ORDER NOW FOR THOSE WHO ARE INTERESTED TO HAVE THIS FASHIONABLE AND COSPLAY LENSES!!! DON'T MISS THIS CHANCE!
I GIVE YOU MORE TIME TO PLACE YOUR ORDER AND PAY TODAY UNTIL APRIL 11, 2009 ONLY PERIOD!
CIRCLE LENSES ORIGINAL PRICE RANGE:
$22 ~ $32
11 TO 19 PAIRS OF CIRCLE LENSES DISCOUNTED PRICE RANGE:
$15 ~ $25WE OFFER WHOLESALE PRICES FROM 20 PAIRS AND MORE!!!
THIS BATCH CUT-OFF WAS MOVED TO
APRIL 11, 2009
.
WE SHIP INTERNATIONALLY!!!
Please go to
http://japanesecandy06.livejournal.com
or go directly to the post
HERE
.
(
Collapse
)