OUR OFFICIAL WEBSITE:
http://japanesecandy.net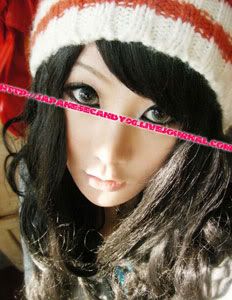 WE'RE STILL ON SALE ON GEO CONTACT LENSES FOR BATCH #10 LAST PRE-ORDER!!!

( THE LEADING AND BEST SELLING BRAND IN KOREA, JAPAN AND ALL ASIA!!! )
CIRCLE LENSES PRICE STARTS AT $15.00 for a pair.

LAST 5 DAYS LEFT! HURRY AND ORDER NOW BEFORE IT'S TOO LATE AGAIN!!!

PRE-ORDER PAYMENT DEADLINE AND CLOSING DATE:
JULY 12, 2009

PLEASE VISIT OUR
LIVEJOURNAL
AND
WEBSITE
FOR MORE INFORMATION.

WE SHIP WORLDWIDE!!!
PAYMENTS ACCEPTED: PaYpal, US Bank Account, and International Debit or Credit Cards!

JapaneseCandy's FEEDBACKS FROM CUSTOMERS:
+239 / -0


QUESTIONS?
Please don't hesitate to ask me questions.
- Email me at rainbowbitess (AT) gmail (DOT) com or japanesecandy06 (AT) hotmail (DOT) com or rainbowbitess (AT) yahoo (DOT) com for faster transactions.