Hey everybody.
Just like everybody else, I'm poor, and in need of money to pay for school, rent, and etc.
Any help getting these things off my hands would be great! I have two sales posts on my journal right now: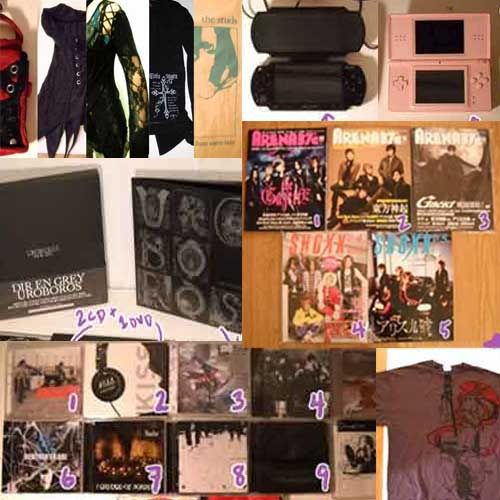 DS: hNAOTO DRR/Blood/ANARCHY/HN+nois | band shirts | off-brand
>>>Here are many hNAOTO brand items as well as a few band shirts (Dir en grey, the studs) and offbrand clothing. Some are very plus-sized friendly!
DS: JROCK CDs, DVDs, Cure Mags, Arena37c Mags, Shoxx Mags, Anime CDs, Cels, Videogame entire handheld consoles, Games, T-shirts, etc.
>>>Here are many Jrock CDs, DVDs, and magazines. Here also is everything videogames (including an entire PSP and DS Lite handheld system), and some random animu stuff. Thanks!