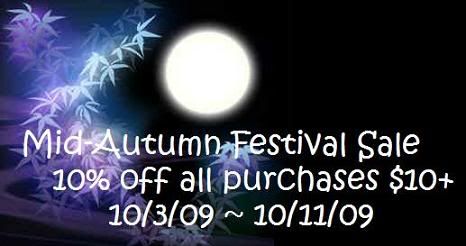 More info
here
Freebies (purchase over $25) is back!
NOW WITH MODELED PICTURES AND MORE SET PRICES!
Check it out here
Join my updates! Check out
here
for how to subscribe!
✖
Clothing
☆New Additions: New Clothing From taiwan! a lot of two/three pieces! Skull Zipper Detail Skirt, Bow Dresses, Sexy Red Ruffle Tunic, Popular Flower Dress, School girl top, unique dresses, cute layered skirts
★Lowered Prices; beach shorts, Princess Set, Pink Bubble Dress, Offshoulder Tops, Cute Print tops from taiwan, Plaid Heels, Casual &Semi Formal Dresses, Cute Tees, Leggings with Lace, Skirts &Shorts, much more and mostly imported from Asia!
✖
Lolita
☆Clothing, accessories and bags
✖
Bags
☆New Addition: Plaid Drawstring bag with matching wallet, White Quilted Chain bag, bow purse, Sparkly Black Duffel Bag, Shiny Brown Messenger Bag
★Lowered Prices! Bags From Taiwan (Cute Bow Messengers, Polka Dotted Bag, School Girl Bag, Handbags, etc), Cellphone and misc pouches &clutches, Monokuro Boo Waist bag, Harajuku Lovers Bags
★Clearance Section! $1+
✖
Accessories, Jewelry &Shoes
☆New Addition: lowered prices, added more jewelry and headbands!
★Facial Absorbent Paper, Cute Earrings from Taiwan, Vivi Style Bow Belts, Bow Necklaces, Bow Shaped Hair Holder (useful!), Japanese Brand SLY Flip Flops, Bracelets, more!!
☆Lowered Prices; Headbands (pearl, bows, other unique headbands), Hairclips, Scrunchies, Watches, Necklaces, Cute sunflower ring, Earrings, Tights and Knee-hi socks, Shoes, flipflops, bikinis, belts; mostly all from Asia!
✖
Games, Manga, Collectibles, Plushies &Others
☆New Addition: lots of hello kitty items
★DS&PS2 games, Nana book 1 - 6, Kindaichi Shōnen no Jikenbo book 9 - 10 and 13 - 17, gintama book 1 - 4 (all in chinese but great prices!!), Manga &Anime Collectibles (*RARE !! Luffy pirate globe collectible && **RARE !! Luffy Pirates vs. CP9 $35 only for each set // cheap naruto sets), Babu Plushie
✖
Entertainment
☆★NEW ADDTIIONS: flame/w-inds/LEAD CD, arashi cd case and fashion magazines
☆★CDS = NEWS Summer Time LIMITED EDITION Single, NEWS Weeeek Single, NEWS Touch album, NEWS hoshi wo mezashite single, kitty gYm Fever to Future single, Akira to Shuji Seishun Amigo Single, Jolin (Dancing Forever CD+DVD), Nana Kitade overseas version CD, Ayumi Hamasaki ((Miss)Understood CD+DVD, GUILTY CD+DVD, STEP you/is this LOVE? CD+DVD, Moments CD+DVD), Rainie Yang, DDR EXTREME OST
☆★magazines; junon, myojo, winkup, potato, popolo, duet
☆★EXTRA JE stars GOODS
☆★Kisarazu Cat's Eye The Movie DVD with chinese subtitles (authentic taiwanese version)