Up for sale:
Fullmetal Alchemist
art book featuring extensive character, prop, & set designs from the animated series; several
Yami no Matsuei
items including CD, art books, and a calendar; one
Sukisho
art book.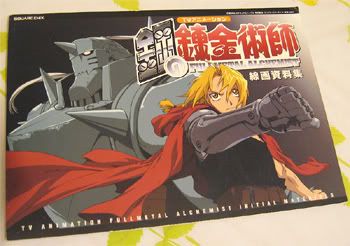 Please follow these links to my journal and check out whatever you're interested in. :) Thanks!
★1 -
Fullmetal Alchemist book
★2 -
Yami no Matsuei items
★3 -
Sukisho book