Hello, I'm selling some items on my LJ featuring most JE groups (including NEWS, KAT-TUN, Arashi, Kanjani8, Kinki Kids, Hey! Say! JUMP, Yuma w/ B.I.Shadow and Juniors) and include articles such as uchiwa, shop and concert photos, singles and albums, posters, phone straps, clippings, magazine booklets and many other. I'm located in Canada and I ship internationally. I accept payment by paypal or concealed cash/money order.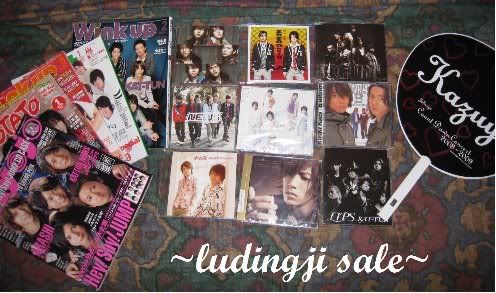 For pictures and more information, please take a look
HERE
I've also added a lot of new clipping sets on sale, if you would like to take a look at my
CLIPPING SETS page
Thank you!