♥ G S J ♥________ ★! Garagesalejapan Buy & Sell
27 February 2012 @ 12:35 am
Special Sales
- Spend more than £10, get an item of £4 or less for free :D
Lots of clothing, accessories and stickers!
Also selling Handmade accessories, JRock goods, Anime goods bundle, Asian Magazines and more!Cute
27 February 2012 @ 09:51 am
Current Music: Ellegarden
27 February 2012 @ 10:23 am
I've moved my sales from my personal journal to a community to help better organize items. Just click on the words in front of each section to that specific page.
Doujinshi
: Katekyo hitman reborn, Bleach, D.Gray Man, Suikoden, Fullmetal Alchemist, The melancholy of Haruhi Suzumiya, Kuroshitsugi, Tales of Vesperia. Durarara!!, and Tiger & Bunny, Hetalia, Code Geass, and Ao no Exorist. Most doujinshi $15 and under! Special offer of buy 2, get the 3rd 50% off. Can be used multiple times! I've added 30 new doujinshi as of 1/17
Yaoi Manga
: Alcohol shirt and kisses, Stolen Hearts, Desire, Sunflower, Love Training, Love Bus Stop, Sunflower vol 1, othello, Original Crush v1-2, Duetto, KaShunFu, Kissing, Black Knight v-4. Special offer of get 2, get 3rd 50% off.

Manga: Desert Coral vo1, Samurai Deep Kyo, Juvenile Orion complete set, Kuroshitsugi v2, YuGiOh vo1-4, Chrono Crusade V1-2, Immortal Rain v1-5, Fullmetal Alchemist various, Special offer of buy 2, get the 3rd 50% off
Figurines/dolls/plush
: Katekyo hitman reborn (Tsunayoshi, Mukuro, Xanxus, Hibari), Bleach - Hollow Ichigo, Gintama autumn/winter set, Kingdom Hearts 2, Hetalia one coin (Russia), 19 inch Love Bunnies, Gloomy Bear couples, I've added 4 more Katekyo hitman reborn figurines and Gintama Hiji ice cream figurine as of 1/17
Posters
: 1 Bleach(Ulquiorra), Kuroshitsugi, Gintama -Kamui, Tsubasa/xxxholic, Vocaloid, Devil May Cry 4, Katekyo hitman reborn from chara pos 2, 3, 5 set, Karau, Gurren Lagoon, Xenosaga, Jinki:Entend. Victoria Frances posters, The wallerflower poster, Innocent Venus poster, Gackt and Hyde posters, Echostream posters. There is a sale on all posters where they are buy 1, get the 2nd one 50% off. Can be used multiple times.

YuGiOh cards for sale here. From Ultra rare to common! Like Dark Paladin and Cyber Harpie Lady. If the price isn't right? Make an offer. I want these gone
Video Games/DVDS
: Manga Carta, YS: The Ark of Napishtim, Suikoden Tactics, Dark Cloud 2, .hack infection part 1 and .hack quarantine part 4, Patapon, E's Otherwise,
Final Fantasy 7: Advent Children, Peacemarker, Spiral, Fruit Basket, Kyo Kara Maoh!, I've added 7 DVD complete sets from Elfen Lied, entire Fullmetal Alchemist + movie set, Burst Angel, Krade Krade and many more as of 1/26
Others
: different types jewelry, asian clothes, gothic boots, 9 Newtype magazines, 22 Jump magazines from January 2004 to November 2005, artbooks, and many many more.
I ship from U.S. and will ship international. You're welcome to negotiate for a price that fits your range if bought in bulk. If you see anything that interests you, please don't hesitate to comment. Please take a look. My feedback page is here so you'll know its safe to buy from me. Thanks!
27 February 2012 @ 11:03 am
==Group Order==
2/18~2/28
Toranoana/K-Books/Livret
Amazon/Animate
==My personal sales==
Buy 2 and get 3rd 50% off!!
-Applicable to Doujinshis only
Doujinshi: Durarara
- Izaya x Shizuo x Izaya, Heiwajima Brothers, Chikage(Rotchi) x Kadota, Shizuo x Vorona, Tom x Shizuo, Izaya Uke, Cover Charas, etc
- Hummel, Inumog, World Box, Ikebukuro Now, Okujo Kantarera, and More!(Japanese & Korean!)
Doujinshi: Reborn, Hetalia, Angel Beats, Inazuma Eleven, Ao no Exorcist, Yu-Gi-Oh!, Tiger&Bunny, Hakuouki, Magi, No.6
- Mukuro x Tsuna, Dino x Hibari, US x UK, UK x Spain, Akuyuu, Hinata x Otonashi, Gouenji x Fubuki, Endo x Kazemaru, Hiroto x Endo, Fire Dragon, Okumura Brothers, Kaiba x Yami, Saito x Chizuru, etc
- Tiger&Bunny Full Color Anthology(

Price Drop!!!

)
- Dragon Rider's Hetalia Reprint Prime is available!!
Manga/Manwha/Novel
- Cristo,
Flat, Kyo kara Mao, Star Driver, Dragon Ball(complete), Durarara, .hack// The legend of Twilight, Demon Diary, Lagoon Engine, etc.
- Japanese & Korean & English!
- Ao no Exorcist Color Bible/Archive, Magi, Arcana(Zero Sum Anthology), Goulart Knights
Merchandise/Misc/DVD
- Fanmade(Durarara, Reborn, etc), Durarara&Madomagi&Hetalia Straps/Keychains, Star Driver Figures, Shitajikis, Clear Files,
Rin Nendoroid, Hetalia Keychains, T&B Straps, Durarara&Shonen Onmyouji DVDs, and More!
- Ao no Exorcist Character Fortune Straps
- Kimi to Boku chrams
Anime/Manga Posters
- Puella Magi Madoka Magica, Gintama, Goulart Knights, Hetalia, Inazuma Eleven, Durarara, Kuroshitsuji, No.6, UtaPri, Ao no Exorcist, etc
Games
@
videogames4sale
Ao no Exorcist LE Blu-ray Disc
@
aonoexorcist
Feedback
27 February 2012 @ 04:51 pm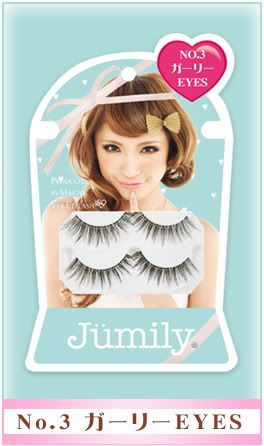 Instock - Jumily Lashes, Melliesh and Candydoll, Kumicky & CECIL McBEE Tote, Jill Stuart, SanX and More!
http://yura-pockylover.livejournal.com/111524.html
Preorder- Candydoll, Dollywink, Melliesh, Harajuku Dolls Lash, Popteen Nicky Sweet Ribbon Series EYEMAZING No.301-304, Jumily and more from Japan!
http://yura-pockylover.livejournal.com/113772.html
27 February 2012 @ 06:35 pm
Yoyoyoyo
There's liek 20 hours left on all the auctions except one.
Come get some cool stuff!!
All are official Japan products. No bootleggs here :)
the GazettE
- Akuyuukai [First Press Limited Edition w/ digipack]
- Dim [Limited Edition CD + DVD]
- Remember the Urge tumbler
*lowered beginning bid to 25$
Kagrra
- Core [Limited Edition CD + DVD]
Satsuki
- Upper Region [CD + DVD]
Screw
- Racial Mixture [Limited Edition CD + DVD]
Here is the link:
http://www.ebay.com/sch/danyun1992/m.html?_nkw=&_armrs=1&_from=&_ipg=&_trksid=p3686
Happy bidding and feel free to ask me any questions!
27 February 2012 @ 07:14 pm
27 February 2012 @ 07:36 pm
Figures for Sale
Check out my figures, all legit, no bootlegs.
K-on's Yui and Ritsu Costume Ver.
Figma's Mio and Kagami
Mai Otome's Nina Limited DVD release
Final Fantasy's Ashe Play Arts
(
Read more...
Collapse
)
Current Mood:
hopeful
27 February 2012 @ 11:27 pm
I won this in a give-away. I'm not familiar with the series, but the cover art is cute and what I've heard from the soundtrack online is gorgeous. I don't have time to watch it, so I figured it would best to sell it to a real fan. Thus, the package is unopened and
the item is up for bid on ebay
for cheap.