♥ G S J ♥________ ★! Garagesalejapan Buy & Sell
30 October 2012 @ 08:59 am
30 October 2012 @ 11:52 am
I'm open to trades & negotiations, feel free to haggle if the price is reasonable. Shipping is free within the USA, but I do charge Paypal fees. Pictures available upon request. I accept Paypal or concealed cash as payments. If you have any additional questions, feel free to ask. Thank you. ♥
Anime
Dragonball GT: Affliction, Proliferation, & Calculations set $10
Rurouni Kenshin: Faces Of Evil $6

Books
Black Sun Vol. 1 (Yaoi Manga) by Uki Ogasawara $12
Cafe Kichijouji De Illustrations Artbook (Has slight tear on the back of the dust jacket) $20
Newtype Japan (09/2010) FREE WITH ANY $20 PURCHASE; PLEASE INQUIRE ABOUT IT; USA ONLY SINCE IT'S HEAVY TO SHIP INTERNATIONALLY
Your Story I've Known (Yaoi Manga) by Tsuta Suzuki $10
CD's
L'Arc~en~Ciel KISS Album (Korea Tour Edition) $12
Michael Jackson "King Of Pop" (The Korean Limited Edition Album) $15
Doujinshi
Durarara!! - Shizuo/Izaya

わがままな猫と暮らすには。2 by Hummel $16
Durarara!! - Shizuo/Izaya Hive Reprint by Hummel $35
Final Fantasy VII -- Cid/Vincent パンドラの空 by K. Haruka $18
Final Fantasy VII - Cid/Vincent Exclamation by K. Haruka $23
Fullmetal Alchemist - Hughes/Roy
閃光 by GD Mechano $15
Gankutsuou - Fernand/The Count + Albert

堕天の刻印 by DUO BRAND $9
Lord Of The Rings

私を抱いて、そしてキスして。

(Aragorn/Frodo) $15
Lord of the Rings - Aragorn/Frodo
秘密はいかにして愛撫されたか
by Geiger Counter
$15
Metal Gear Solid: Peacewalker - Snake/Kazuhira
ネイカズアンソロジー RED ZONE-1974- Anthology by Various Circles $35
Sengoku Basara - Kojuro/Masamune Sai 5 Reprint Doujinshi by Ciao, Baby $40
Tiger & Bunny - Uke Keith/Slight Nathan/Antonio HERO WORKS by ACT OPERATION $12
Tiger & Bunny - Barnaby/Kotetsu REC (Tawainese Language)
by Silly Love Song $18
Tiger & Bunny - Dark Kotetsu/Kotetsu 3 Laws - Part I -
(Tawainese Language)
by Silly Love Song $15
Tiger & Bunny - Barnaby/Kotetsu
我和虎徹先生做著這種那種事情的突發本 (Taiwanese Language) by Ryoko $15
Misc
HEROX Engine Sentai Go-Onger Sousuke $5
Fullmetal Alchemist: Brotherhood Movie Double Sided B5 Clearfile $8
K-On! Double Sided A4 Clearfile $8
Sengoku Basara Double Sided A4 Clearfile $10
30 October 2012 @ 12:08 pm
30 October 2012 @ 02:23 pm
- I only accept payment by Paypal
- Shipping is not included in the prices
- Shipping is from the US
(
Items Here
Collapse
)
30 October 2012 @ 04:38 pm
I'm l
ooking for rubber straps (They can be from any fandom, but I'm looking for the Gyakuten Saiban ones in particular). ; A ;



I'm also looking for the following:


Anything related to Gyakuten Saiban/Ace Attorney [Some specifics: Trials and Tribulations (DS), Justice for All (DS), Ace Attorney (DS)]



Anything related to Kingdom Hearts [Some specifics: Re:Coded (DS), Chain of Memories (PS2)]

PSP games

Nintendo DS games

I am located in the US, and can pay with Paypal or concealed cash.
Thank you!
30 October 2012 @ 09:18 pm
30 October 2012 @ 10:30 pm
Hello GSJ!
Today I'm looking to sell a GazettE "Black Rules" teeshirt I bought in Japan.
Condition: Great used condition, hardly worn. No pilling, stains, or damages. Freshly cleaned and ready to go!
Sizing: About Medium, stretch cotton jersey.
Price: $30 + shipping
Ships from: Hawaii, USA
My
Feedback collection
Front:
(
Back
Collapse
)
Thank you for looking, let me know if you are interested!
30 October 2012 @ 11:16 pm
30 October 2012 @ 11:54 pm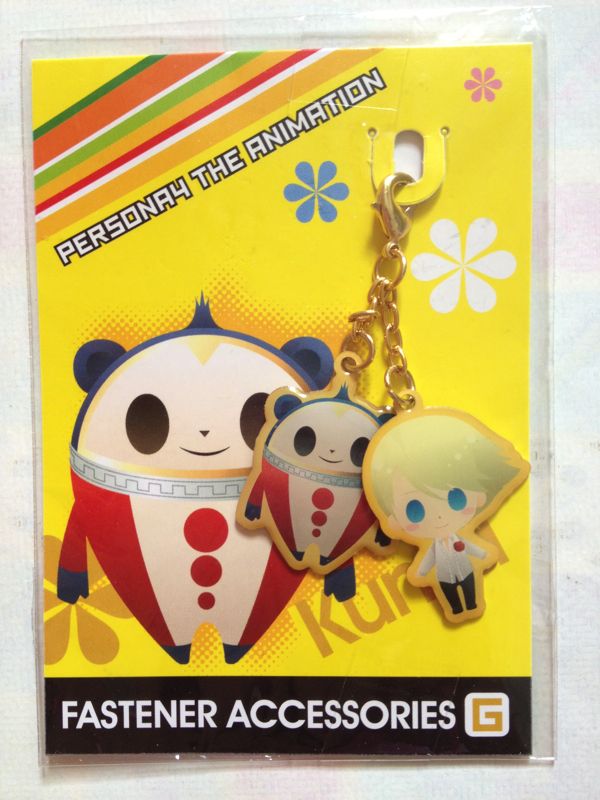 i'm trying to clear part of my collection!
Added more items on 27/10!
:)
I'm closing my sales soon!
Items include:
- Nano, Rai and Zenya from the gakuen chiral one coin series
- Art books by chinese artists
- Code geass doujinshi art book
- Hetalia doujinshis(
prices reduced!
), etc
click here for the hetalia doujinshis
(updated 27/10)
click here for anime merchandise, etc + FREEBIES
(updated 27/10)