♥ G S J ♥________ ★! Garagesalejapan Buy & Sell
18 January 2013 @ 12:05 am

Natsume Yujinchou Fans and straps and lolita stuff! Bleach, DN angel, Trigun, Tenimyu/Prince of Tennis, Gyaru fashion!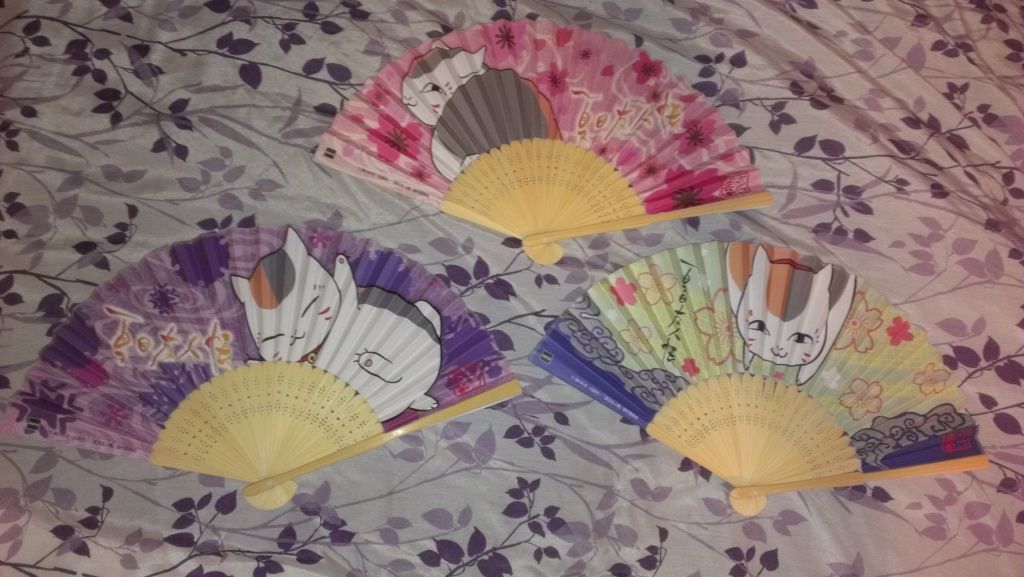 (
Read more...
Collapse
)
18 January 2013 @ 04:56 am
I order some items from someone once, but I can't remember who the person was all I know it's that someone recommended that person here. I have some items from taobao that I want to order but I since I can't find the person I order in the past I was wondering if anyone has any suggestions. Thank You.
18 January 2013 @ 07:14 am
1)
Would anyone be interested in the Zelda edition of the 3DS?
My boyfriend is thinking of selling his as he just pre-ordered the new Fire Emblem 3DS bundle; I don't think it has the original box but the system is in good shape and has the charger. The lowest price on Amazon is 194.00+shipping and that's the console, charger, and memory card only and it's in acceptable shape. I'd be able to give someone a fairly good deal on here if someone is interested and wants to avoid the high costs of stores.
2) Due to him preordering the new Fire Emblem Bundle AND wanting the Collector's Edition of Colonial Marines, he's auctioning some of his stuff.
Per usual, auctions are starting at 0.99+shipping; International shipping is by traceable method only.
Auctions: here
Listed:
- Pokemon: Emerald
- Pokemon: Sapphire
- Pokemon: Pinball (Ruby & Sapphire)
- Devil May Cry 4 CE
- Super Metroid Player's Guide
18 January 2013 @ 01:24 pm
∀ Prices do not include shipping--will be calculated.
∀ I accept Paypal & USD cash. I will hold items for 3 days.
∀
GSJ feedback
&
EGL feedback
SPEND MORE THAN $25 (not including fees) GET AN ITEM HALF PRICE!
(
MORE BELOW :D
Collapse
)
18 January 2013 @ 03:15 pm
I have decided to part ways with one of the first Moi Meme Moitie items I ever purchased.
It is a shirt purchased around 2001 or 2002 when the shop was still in Harajuku.
All the details and more images are given
at the eBay auction page
.
I have started the bidding at a low $15.99.
I have 100% positive feedback on eBay.
18 January 2013 @ 04:31 pm
18 January 2013 @ 05:38 pm
Originally posted by
psycho_acolyte
at
Saving up for convention!
Trying to save up for a bunch of stuff so any sales would help!
But first, some ground rules!
Payment: Paypal.
Shipping: Shipping will vary based on what is being shipped. For posters you have the option of it being rolled up and costing about $5 or folded and probably about $2-$3. Feel free to ask and I'll check out how much it'll be!
Want additional pictures? Ask me! Curious about the condition, ask! I won't bite : D
(
Now, onto the sales!
Collapse
)
18 January 2013 @ 06:25 pm
☆Brand new stock from Swimmer, san-x, and more!☆
We just restocked Sunday with 15 new items straight from Japan - unfortunately, many have already sold out, but there is still plenty to go check out, especially for you Rilakkuma lovers~! Prices start as low as $3.
We've also moved to storenvy to make things a little easier!
Click here to visit our new shop~☆
18 January 2013 @ 10:19 pm
splash
's
Ongoing Anime/Manga/Game stuff sale
LJ user for 12 long years, smoke-free personal collector with a laid-back garage sale ~ lots of rare collectibles!
Ex - Uta no Prince-sama, Tiger & Bunny double-sided clear-files:
Anime
: K, Magi, Tsuritama, Inazuma Eleven, Uta no Prince-sama, Inu x Boku SS, Tiger & Bunny, Kimi to Boku, Natsume Yuujinchou, Ao no Exorcist, Code Geass, Durarara!!, K-On!, Digimon, Pokemon, Precure, FMA, Gintama, Gundam, Haruhi, Hakuouki, Kuroshitsuji, Sengoku Basara, Kyou Kara Maou, Ookiku Furikabutte, Hetalia, Ouran, Starry Sky... just to list a few
I'm loaded with rare clear files, pencilboards, posters, and other collectibles!
Magazines
: Selling BRAND NEW Animage!
I also add in freebies with orders!
Shipping from US to anywhere in the world!
All other details in the post.
Check it out! Get your orders in before USPS shipping rate hikes on Jan 27 D:!!