I'm selling my
docomo F-09D Anteprima
smartphone. I bought it in August of last year, so it's still fairly new. My parents surprised me with another phone for Christmas, so I won't be using it anymore. The phone is unlocked (you can use any SIM card with it, but beware that it needs a micro SIM, which means you either need to cut it or contact your provider and swap your current SIM card for a micro SIM) and set to English as the default language. Some of the apps/functions are still Japanese, but those are the ones you can't use outside of Japan anyway.
The phone also comes with a soft, clear protective case. All the other contents of the package are still there, except for the quick start guide, but that's not a big problem since you can download all the guides from docomo's website (the F-09D Anteprima guide was the only one not being translated into English, but since it's identical to the precursor model, the F-03D, you can download that guide :))
The package includes:
1x docomo F-09D Anteprima (gold)
1x touch pen (gold)
1x wireless charger
1x wireless charger cable
1x battery
1x limited Anteprima phone strap (gold)
1x SD card (16 mb)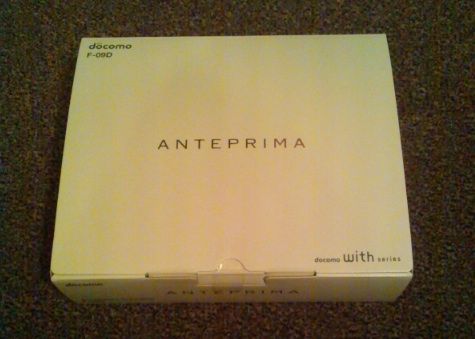 (
Collapse
)
I would like to have 400$ for the phone (the purchase price was around 600$) with FREE SHIPPING from Austria to anywhere in the world. I'd also willing to negotiate the price a bit.
If you have any questions, don't hesitate to contact me/leave me a comment :)