I have some extra figurines from
the new Naruto Petit Chara Land series
. Each figurine is of a character with a summon animal or bijuu.
I am selling Naruto (Kyuubi Mode), Sasuke, Kakashi (ANBU), and Orochimaru for 12$ apiece.
(
Collapse
)
I am also offering a case of six figures.
I am pretty sure every case has 1 of each (I bought several cases because I thought it would take me several to get them all, but it turned out that I got 1 of each in the case and others I know had the same situation), but I can't guarantee it without opening them.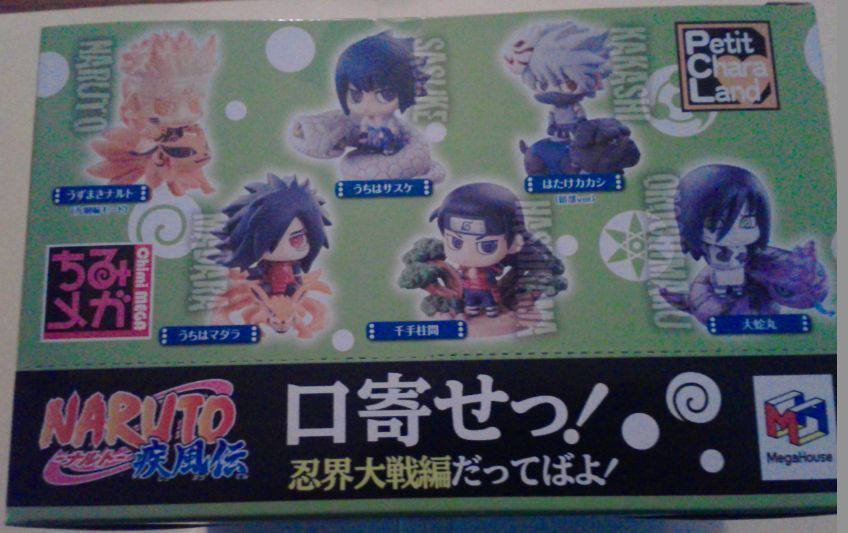 Case of 6 unopened figures = 75$
I choose the cheapest shipping possible and combine shipping!
If you would prefer to buy these through eBay for security reasons, let me know and it can be arranged!