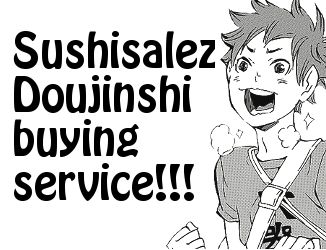 I'm offering a buying service for Summer Comiket, August 15 and 16.
Please provide me with as much information as possible including the circle name, table location and doujinshi titles and/or pairings. Please pm me or comment for details.
(
Pricing information
Collapse
)
Check out my sales journal
sushisalez
for in-stock items (mostly JE j-pop).