Sakizo artbooks for auction, ending between 23-25sept!
and some sailor moon thingies.
(
Collapse
)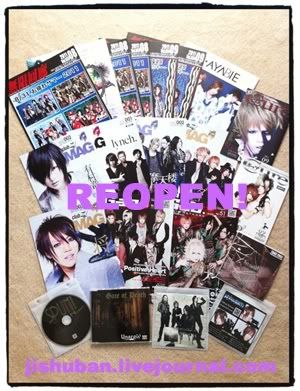 RE-OPEN ☆ visit http://jishuban.livejournal.com/
Flyer
: from around 2008 until 2014 (like 289023840892 flyers :'D )
Chek
i: Vistlip, Vanessa, ERIZA, .Exe....
CDs
: Lycaon, Nega, comment DVDs, Screw...
Magazines
: Gab., Cure v-splash, club Zy., flyer mag, Shoxx...
I'll keep adding a few things in the next days!!!