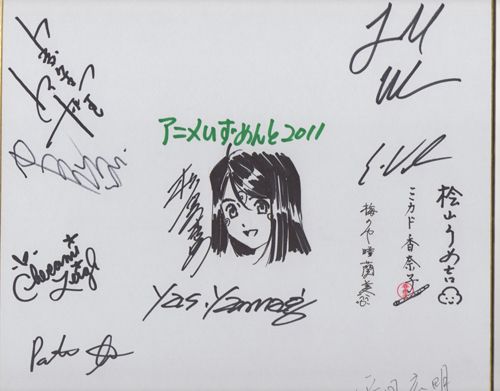 This is an art board (pencil board?) that I got at the Animazement convention in 2011 as part of a limited charity event to meet the special guests that year. The Ah! My Goddess art is hand drawn by the anime character designer, Hidenori Matsubara. Other autographs include:

Hiroaki Hirata (Gojyo from Saiyuki, Sanji from One Piece, Kotetsu from Tiger & Bunny, etc.)
Ryuusei Nakao (Mayumi from Bleach, Freeze from Dragonball Z, Farfarello from Weiss Kreuz, etc.)
Yasuo Yamaguchi (Producer of Sailor Moon)
Jouji Nakata (Blood+, Hellsing, etc.)
Koichi Tsunoda (animation artist)
Masao Maruyama (president of Mad House, producer of Card Capture Sakura, etc.)
Musicians: Umekichi, Kanako Mikado, and Dorami Umenoya
American voice actors: Eric Vale, Cherami Leigh, Todd Haberkorn, Leah Clark, Kyle Hebert, Patrick Seitz)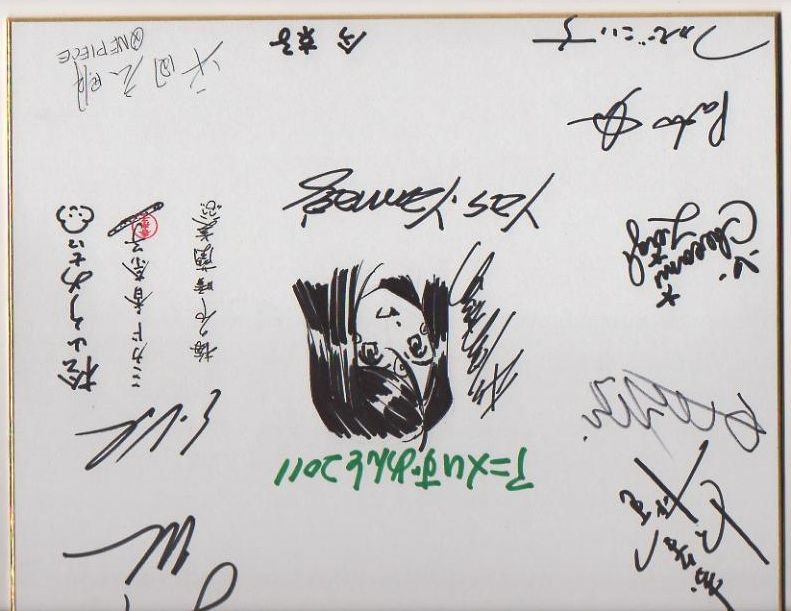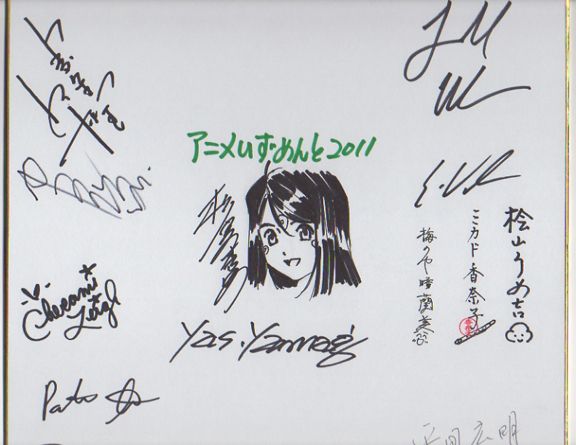 I honestly have no idea how to price this. Make me an offer. I promise not to be insulted, so offer whatever you're willing to pay by commenting in this post or by PM. I'm just trying to get some money together for a college study abroad program to Greece and Turkey this summer. I'll take whatever the top offer is at the end of the day on March 24th and notify the person by PM. Payment will be by Paypal only (buyer will need to pay Paypal fees and shipping). I'll ship anywhere in the world, so let me know if you want a shipping quote. Thanks for looking!