★Feedback: http://eglfeedback.livejournal.com/345234.html & http://gsj-feedbacks.livejournal.com/232621.html ★


✰Please Read✰
1. Serious buyers only.
2. I ship from the United States.
3. All items are in excellent condition. There are no stains, rips, or tears unless otherwise noted.
4. All items come from a smoke-free environment. I do have two cats, but they are not allowed in my room.
5. Paypal only. Shipping, tracking, and fees are included in the price for US buyers. All other buyers outside of the US, please inquire.
6. No trades at this time.
7. No returns.
8. I answer all questions within 24 hours.
9. Item goes to whomever leaves their Paypal address first.
10. Once I have shipped out the package, it is not my responsibility if something goes awry. I always make sure the item is properly packaged and double check addresses.
11. Please expect invoices from t*****.o*****@gmail.com.

✰Trades✰
No trades at this time.

✰Angelic Pretty Alphabet Letters in Sax OTK✰
PRICE: $35 shipped US. $28 shipped US.
CONDITION: Brand New with Tags.



✰Miho Matsuda JSK✰
PRICE: $60 shipped U.S.
MEASUREMENTS: 33" Bust, 28" Waist, 38" Length.
CONDITION: Gently Used Condition. I bought this from Closet Child, but the style doesn't suit me at all. It's a beautiful tiered JSK with dot chiffon and cherry lace. Perfect for casual wear and taller lolis.



✰Takuya Angel Full Set✰
PRICE: $650 shipped US. $520 shipped US.
This is a beautiful set with medium length hakama pants. The fabric is a beautiful Japanese kimono. I believe these kinds of sets are very rare. The price alone is a great deal as these pieces typically run over $500 separately. If you buy the set, I will include the t-shirt below as a free gift and I can throw in the yoroi pants for another $60.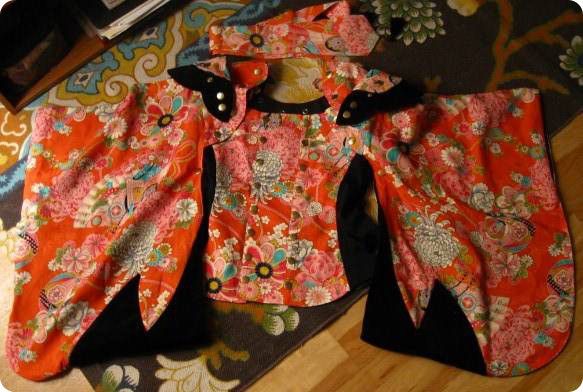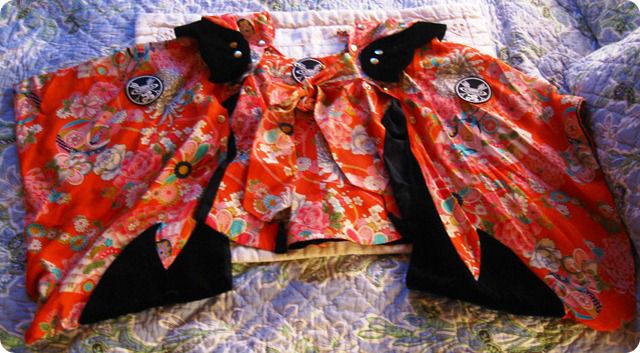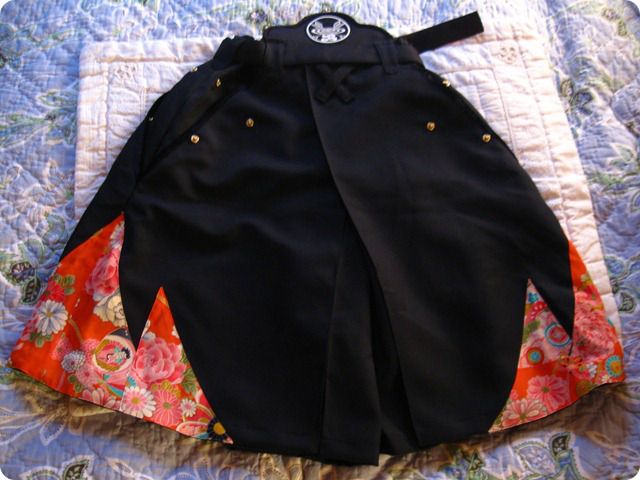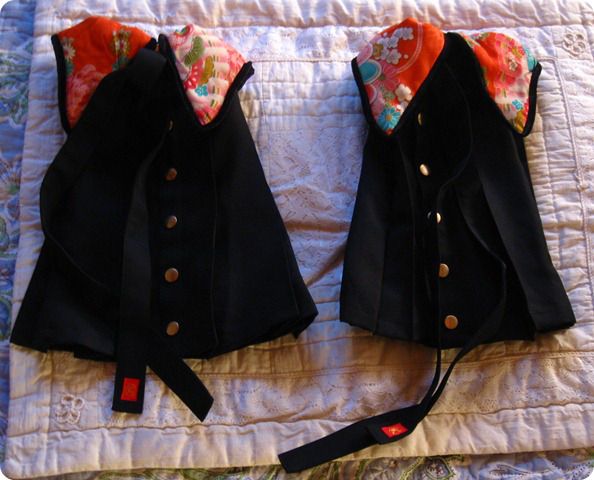 ✰Takuya Angel Yoroi Pants and Legwarmers Set✰
PRICE: $120 shipped US. $96 shipped US/CANADA
MEASUREMENTS: I wouldn't recommend more than a 32" waist. They are adjustable to be smaller.
CONDITION: Gently Used Condition. I received these in a lucky pack awhile ago. Maybe 2009?. They've been worn twice. They are a little wrinkled from storage, but they are in excellent condition, as are the legwarmers.



✰Takuya Angel Bat Wing T-Shirt✰
PRICE: $45 shipped US. $36 shipped US/CANADA
MEASUREMENTS: 34" Bust, 21" Length.
CONDITION: Used Condition. I received this in a set I purchased from Mbok a few years ago. I have never personally worn this shirt as red & black aren't my favorite colors. There is a permanent stain on the shirt, I received it this way. The stain is pictured in the photos below. The detailing is a very high quality velvet and the wings are detachable.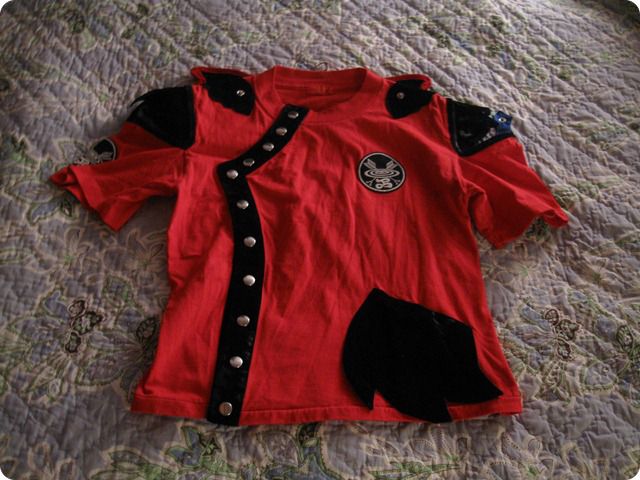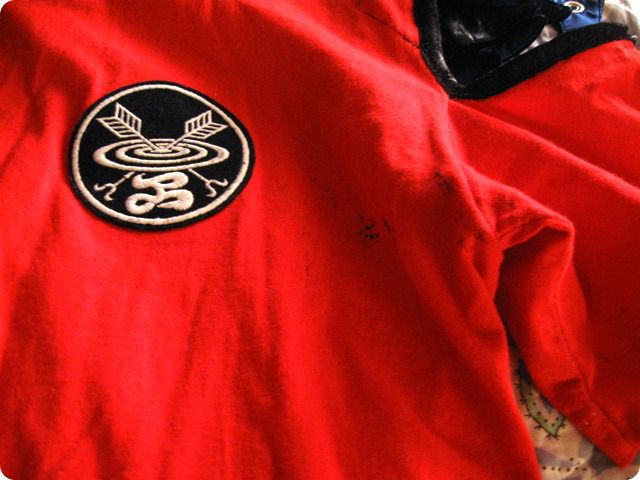 ★Thank you!★