I've got more doujinshi for sale for the following fandoms:

Resident Evil (Biohazard): Chris/Leon, Krauser/Leon
Devil May Cry: Gen/Action
Shin Megami Tensei: Nocturne Maniax: Dante/Demi-fiend
Shin Megami Tensei: Digital Devil Saga Avatar Tuner: Sheffield/Argilla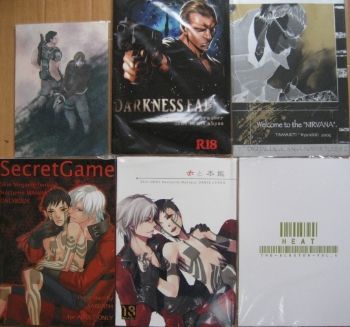 All books come with a complete (comic, text, author's notes) English language translation. Interested? Follow the links above, or visit my sales journal!