I am selling some items from my closet due to recent changes and the desire to change my style a bit. Why don't you give these lovelies a new home? :)
Feedback can be found
hereGeneral Policy & Information
:
1. I ship internationally, from the USA
2. All items are shipped from a smoke-free home, however I do have a cat (has no access to my lolita storage)
3. Please provide your feedback link if seriously inquiring about an item with the intention to buy
4. Shipping and paypal fees are not included unless stated under item
5. I am willing to accept payment plans, provided a 20% non-refundable deposit and your eglfeedback link
*Click images to see larger view*
BtSSB Princess Scallop JSK in cream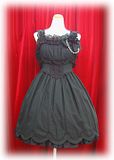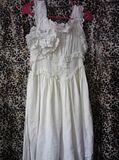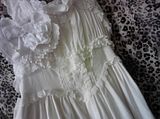 $160Condition
: like-new
Measurements
: 92cm length, 84~96cm bust, 74~80cm waist
ruffled bustle back and shirring in the back, weighty fabric, nice amount of poof on its own (shown worn w/o petticoat),great for fall weather
This dress is so gorgeous and can work with several styles, it's unflattering on me though.
Emily Temple Cute (ETC) Dollhouse OP in beige colorway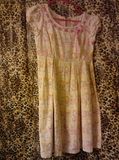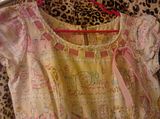 $68 shipped in the USA, $76 shipped internationally
(does not include paypal fee)
Condition
: Excellent, but worn a few times
Details
: Made of a thick cotton, beige colored OP featuring pink, yellow and light blue details, detachable velvet ribbon at neckline; not recommended for someone with a bust larger than 34 in
Measurements
(flat):
Bust: 16-16.5 in
Waist: 14.5-15 in
Length: 32.3 in
Sleeve length: 5.5 in
Shoulder width: 13.8 in
In the Starlight ruffle back skirt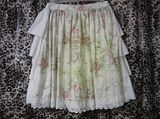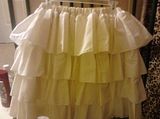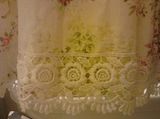 Condition
: Great, worn before
Measurements
:21" length, 24-36" waist
$40

Thanks for looking!