Fate/Stay Zero, Gintama, One Piece, Bleach and Natsume Yuujincho, Rilakkuma - straps, figures!
Need to sell EVERYTHING, moving out of my country for the time being and so I need to clear. If you want a bunch of stuff, I don't mind any price negotiation.
Stuff to know :
I live in Singapore, but shipping shouldn't be too expensive.
Shipping can be combined for items.
Trackable mail is a +2USD.
I will give u a shipping estimate once you tell me what you want! :)
Fate/Stay Zero Capsule Q Fraulein
Selling Saber(armour), Saber (suit), Hisau Maiya, Irisviel, USD10 each
Discontinued Voice I dolls set - Joui/ Young versions. Set of Gintoki, Katsura, Shinsuke, Okita and Hijikata for USD$
60
$50.
All voices still working, hardly used, never displayed. Some still in original bag. Produced in 2008!
Extras of Okita, Hijikata, each for 13USD. (okita's voice no longer working, I have used it only once though :| just change the battery.)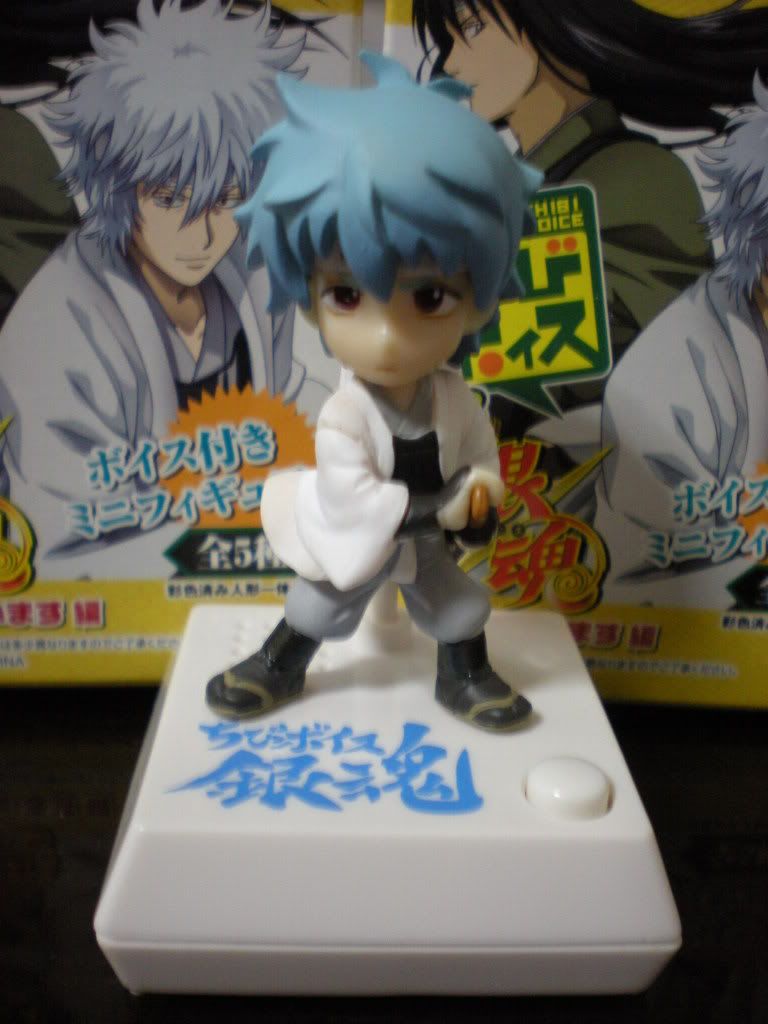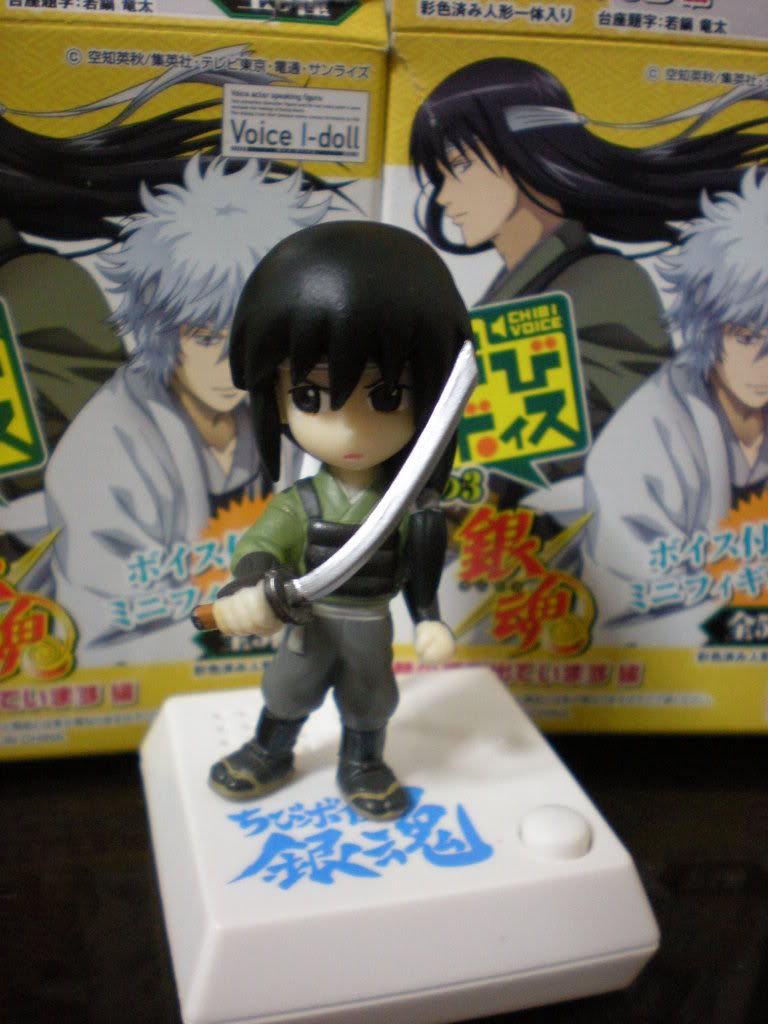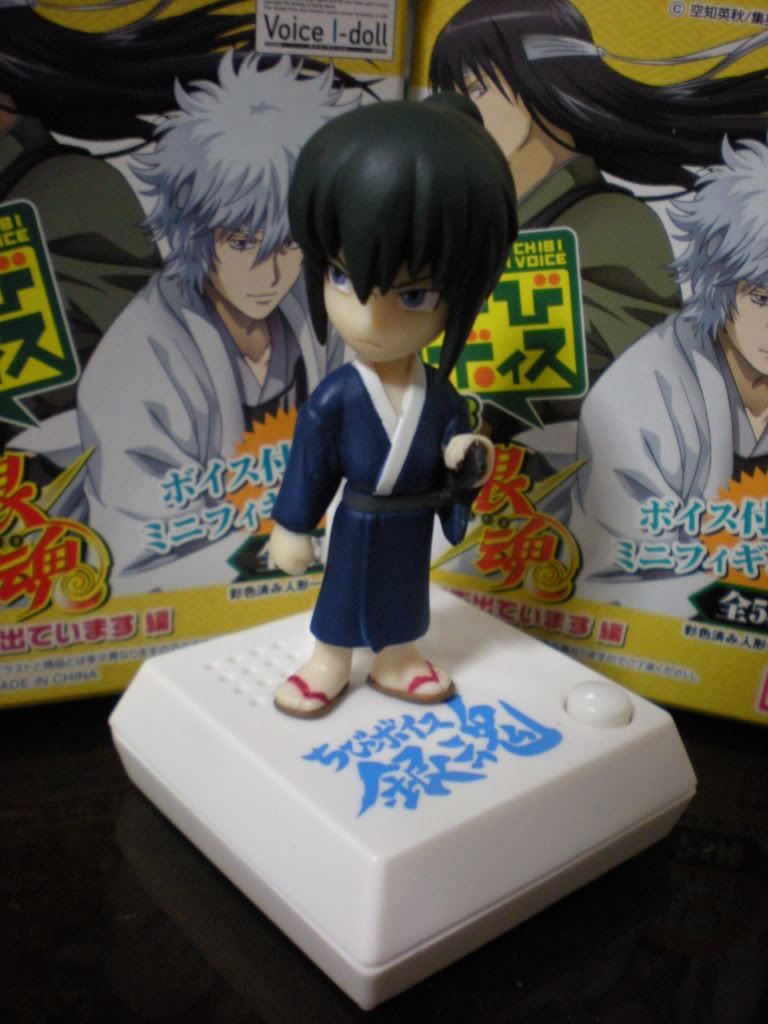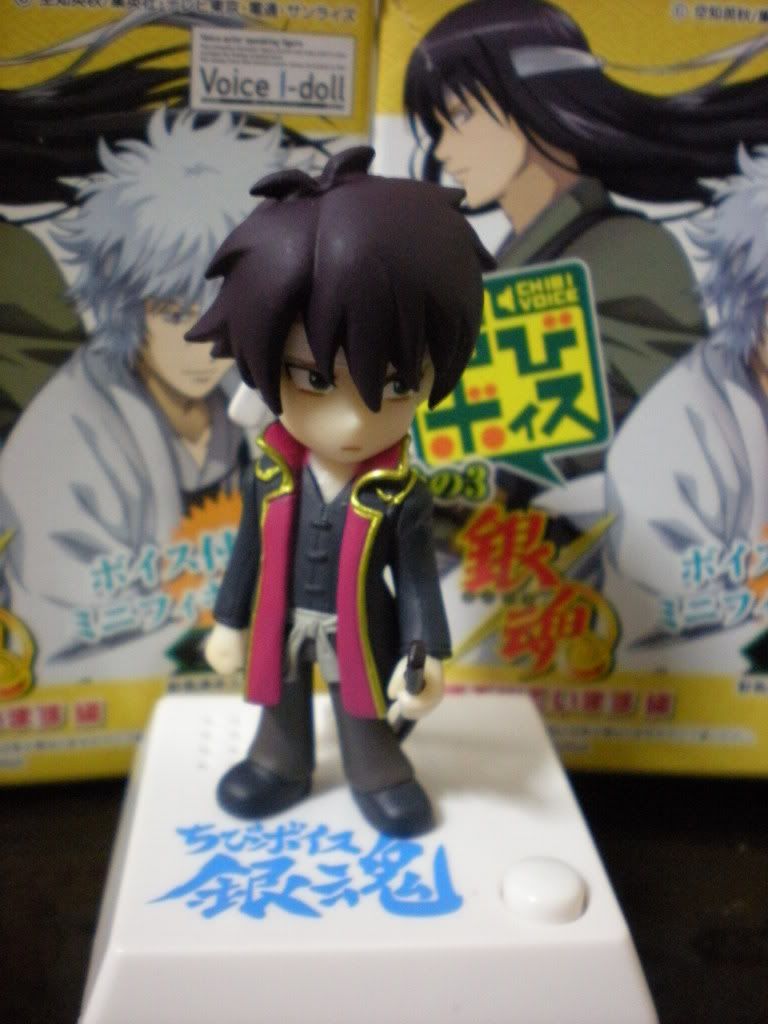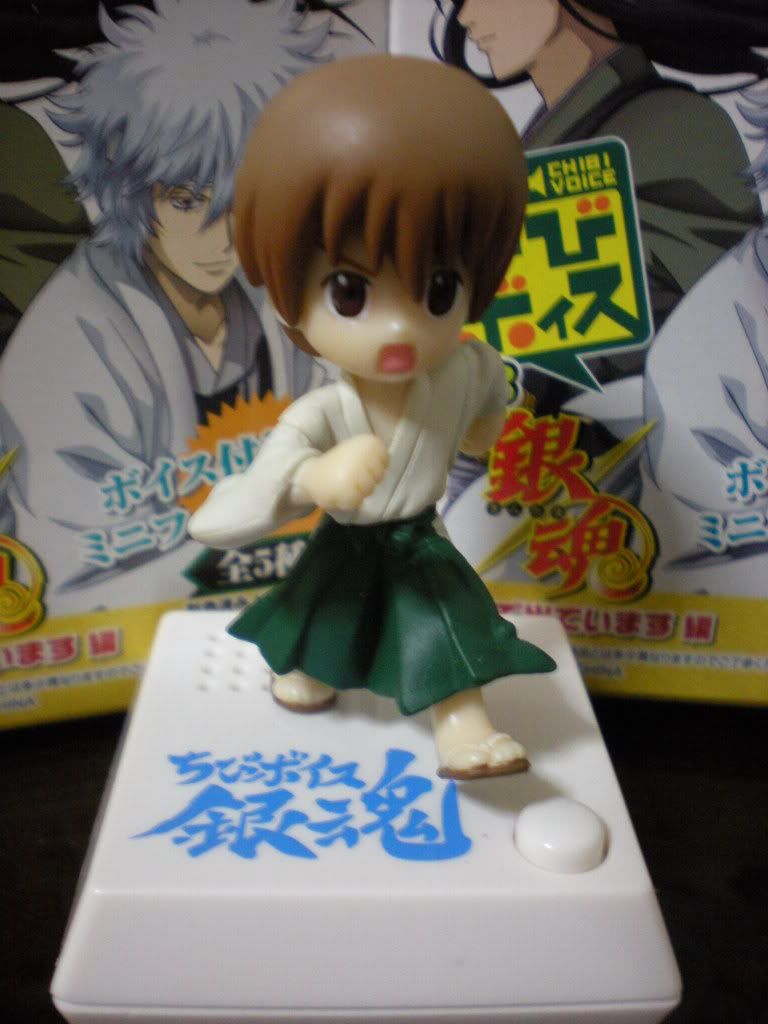 Kagura in Wonderland
Megahouse. Selling the pink one, for USD10. (discontinued item)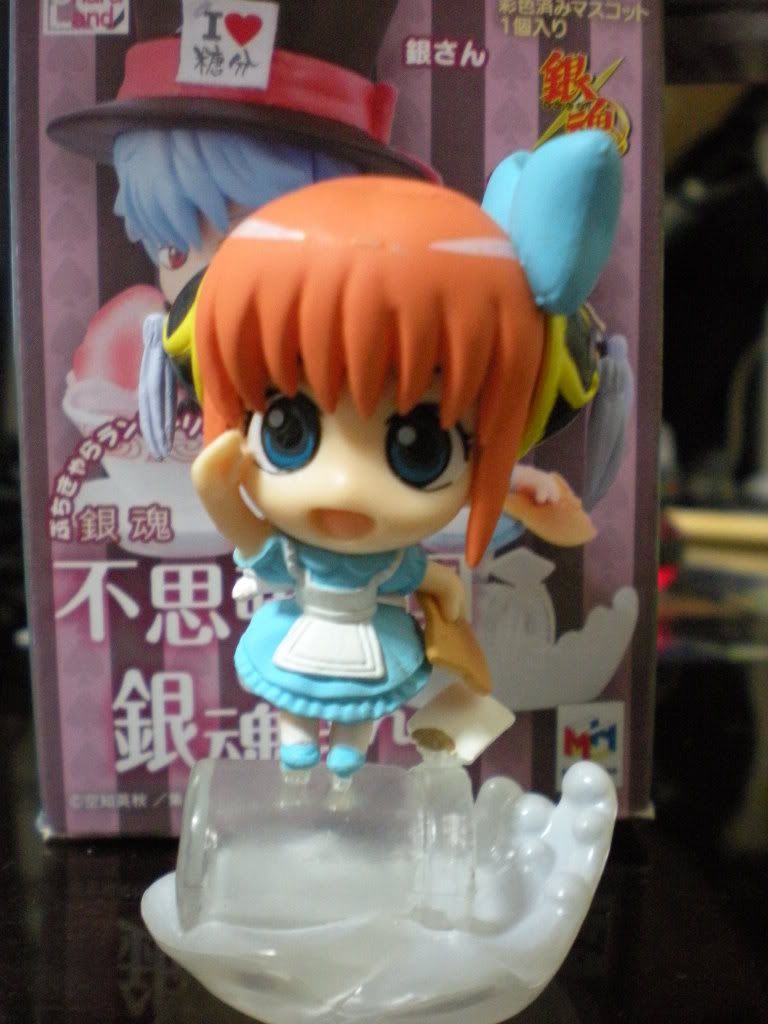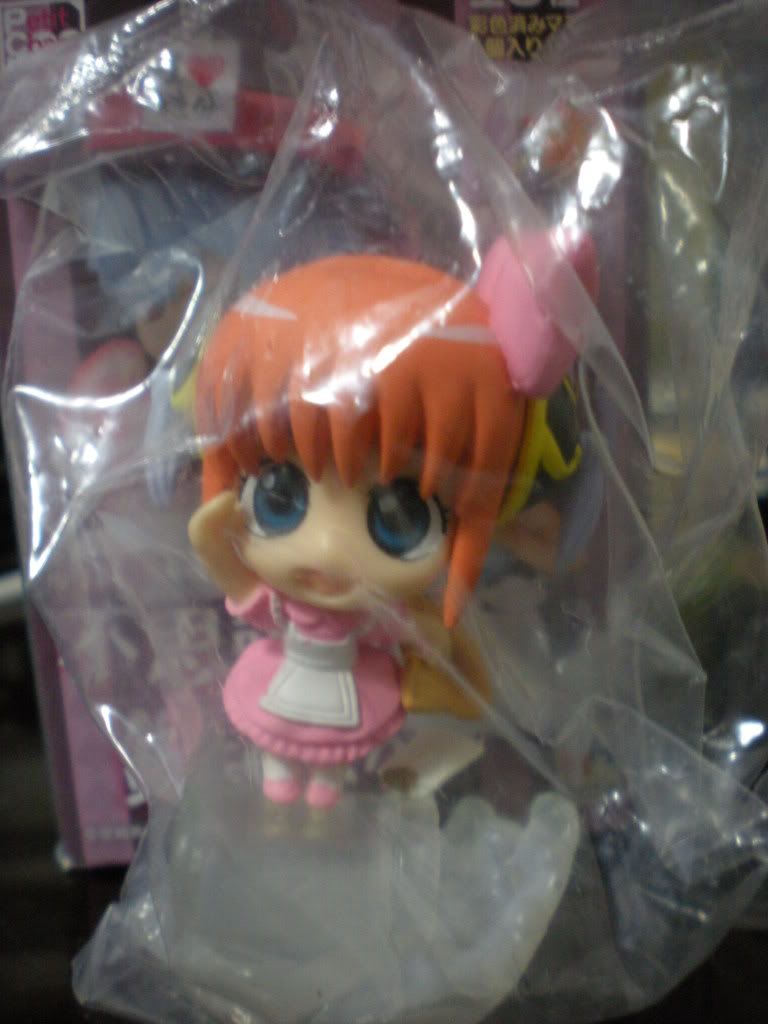 Gintama BIG 2 - Yorozuya - USD 5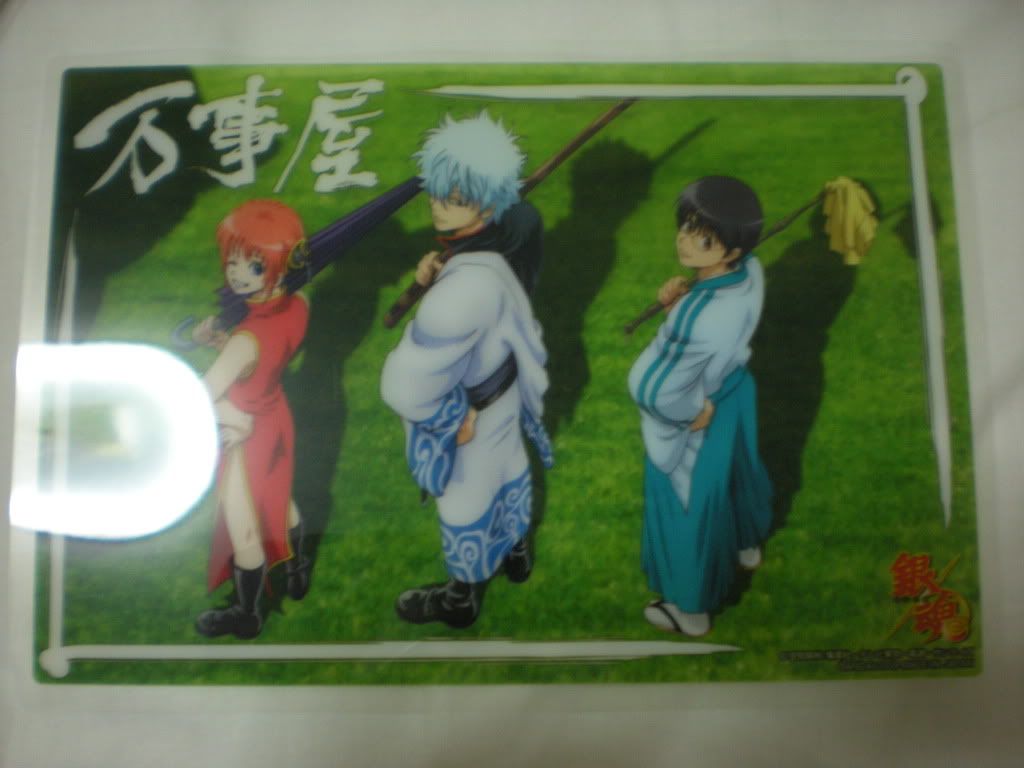 Shinsuke Keychain USD 3
(cute smirky face! yours will be sealed :) )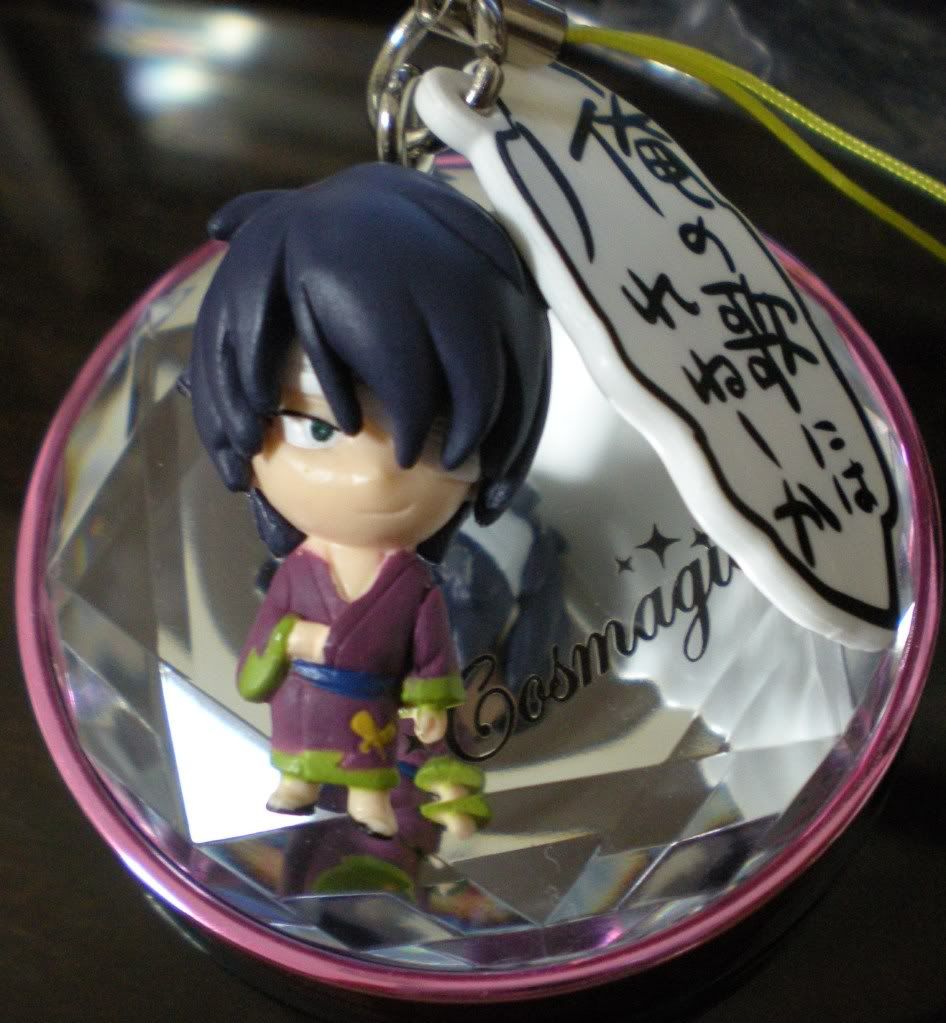 Kyubei Ichiban Kuji USD 10 Mint in Box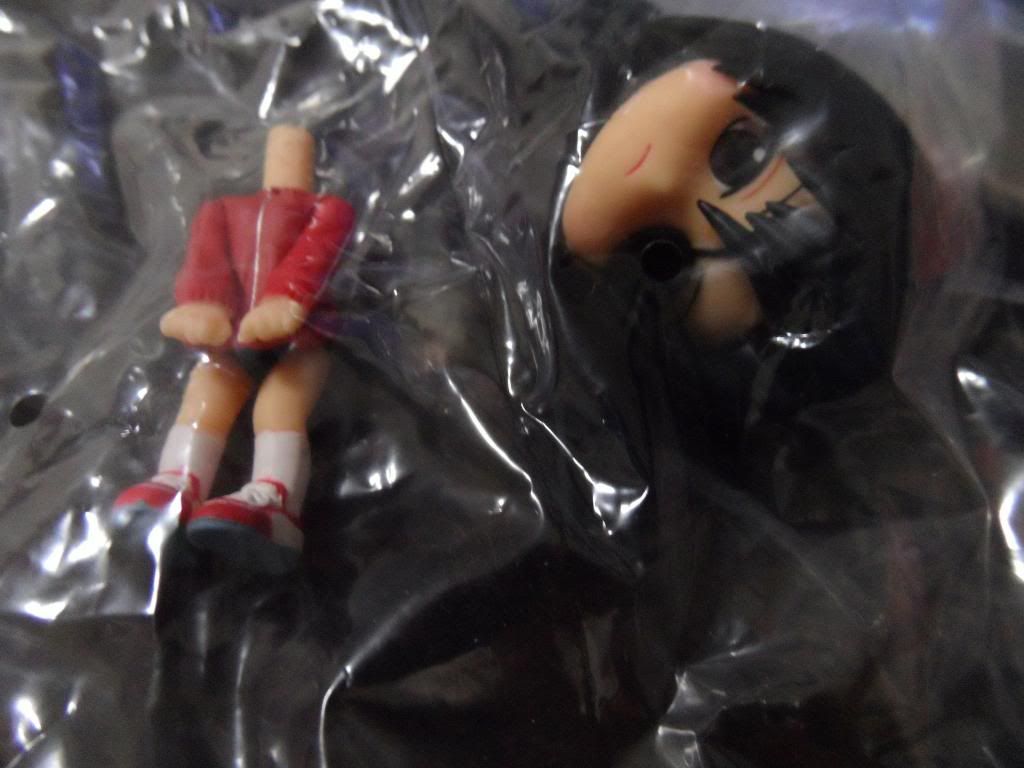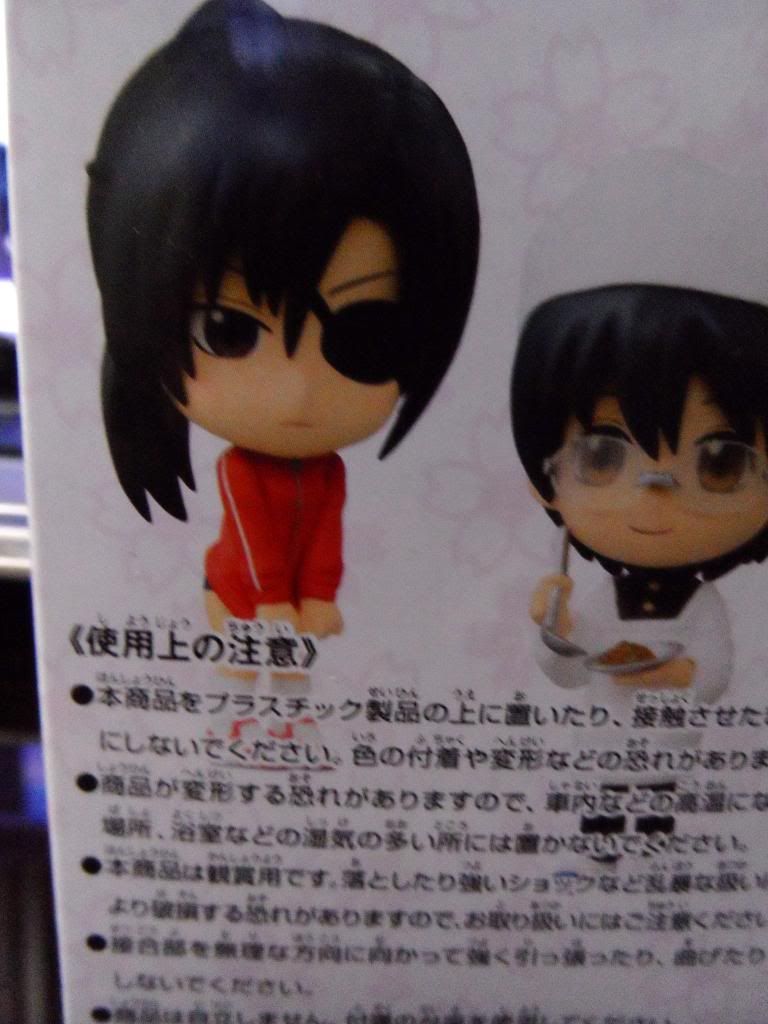 ONE PIECE
Luffy Film Z Statue USD 10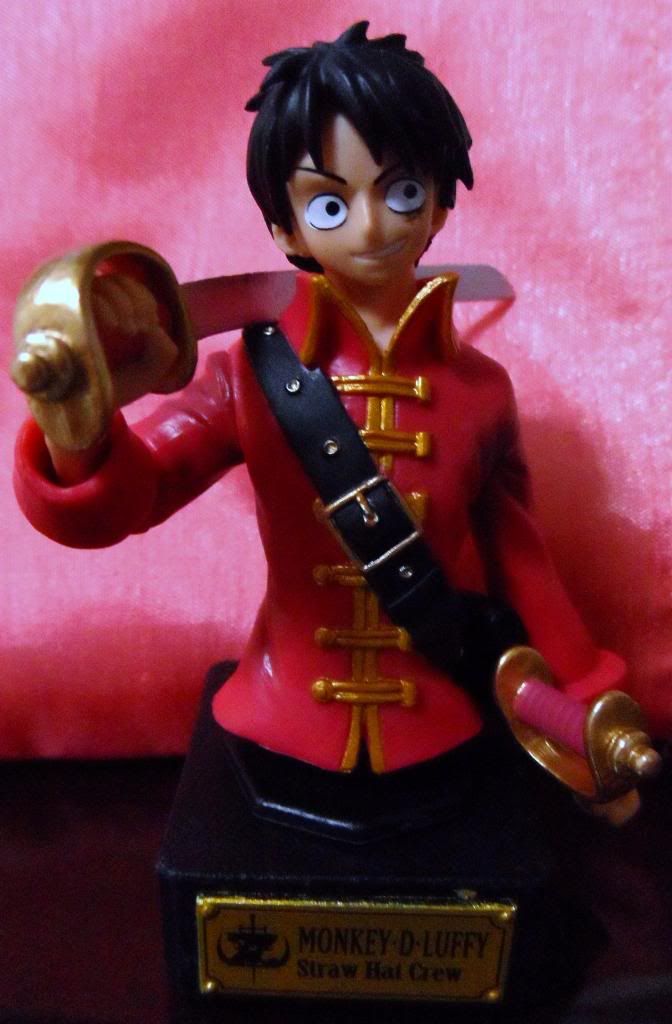 Sanji Film Z Statue USD 10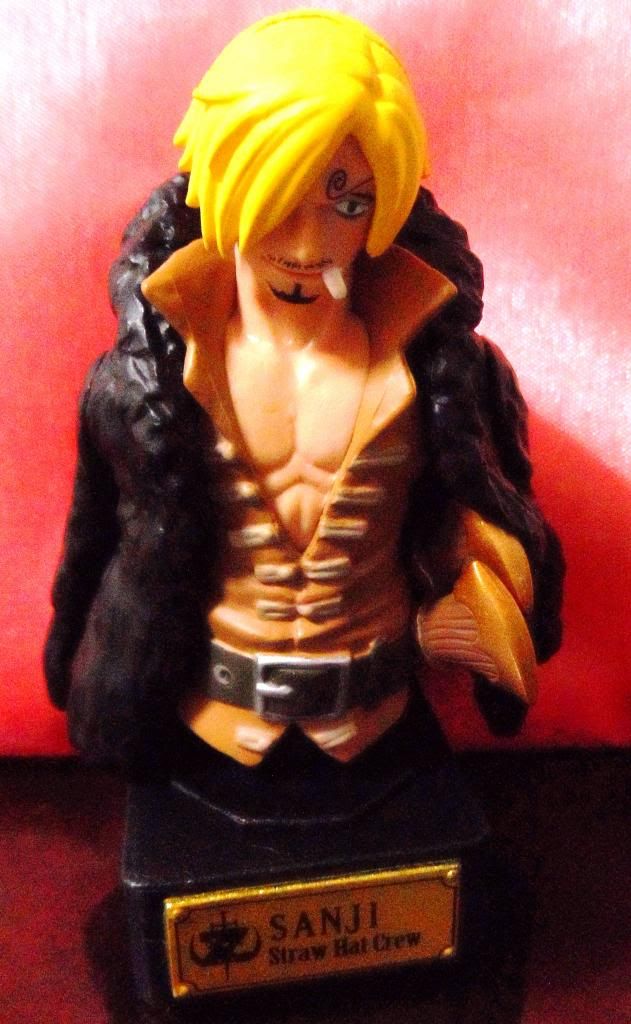 Boa Hancock Cup Banpresto Kuji Prize 10 USD, BNIB. Not used.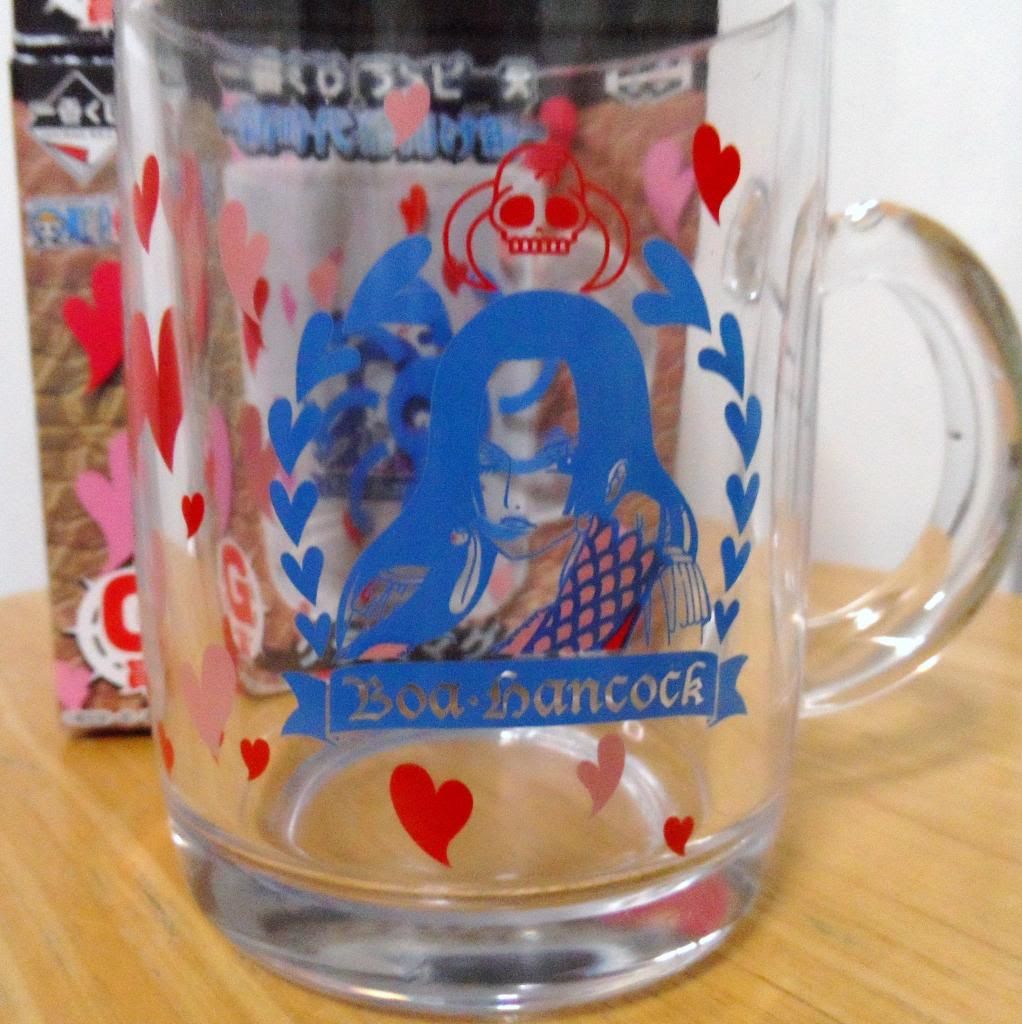 Ace Card Holder USD 12 Banpresto Prize Kuji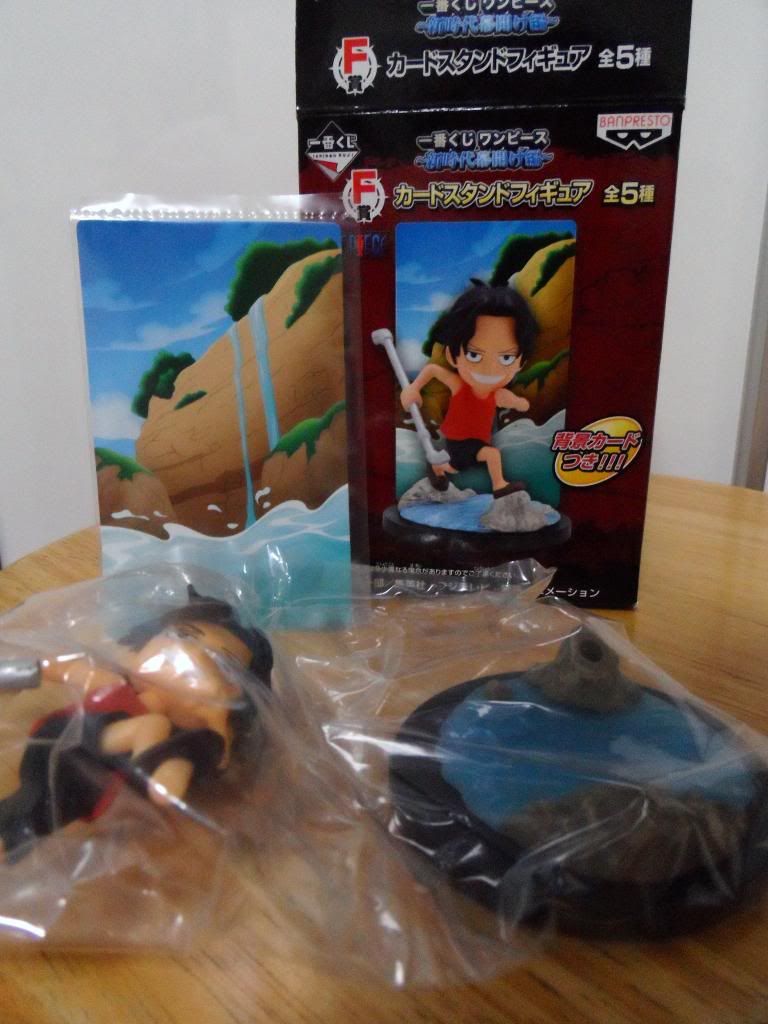 One Piece Mobile Accessories
Bepo (Earbuds Cable winder) USD 5 (sealed)
Horo Horo ghost (phone stand) USD 4 (sealed)
Laboon (phone stand) USD 5 (sealed)
Portgas D Ace Earbuds Cable Winder USD 5 (sealed)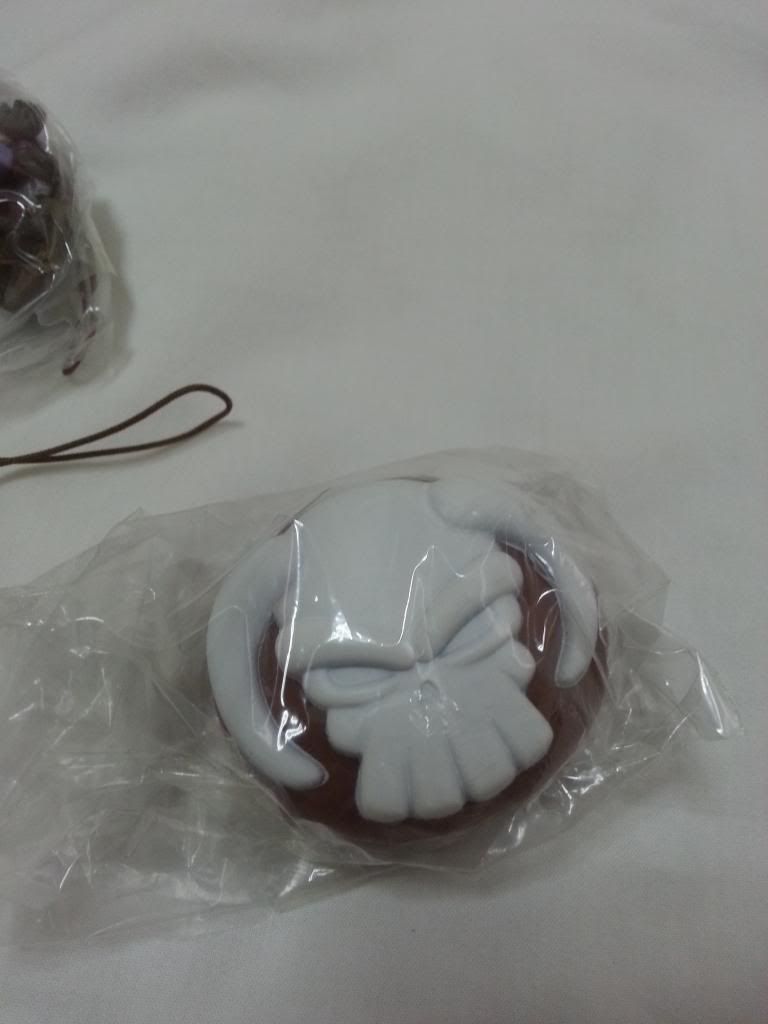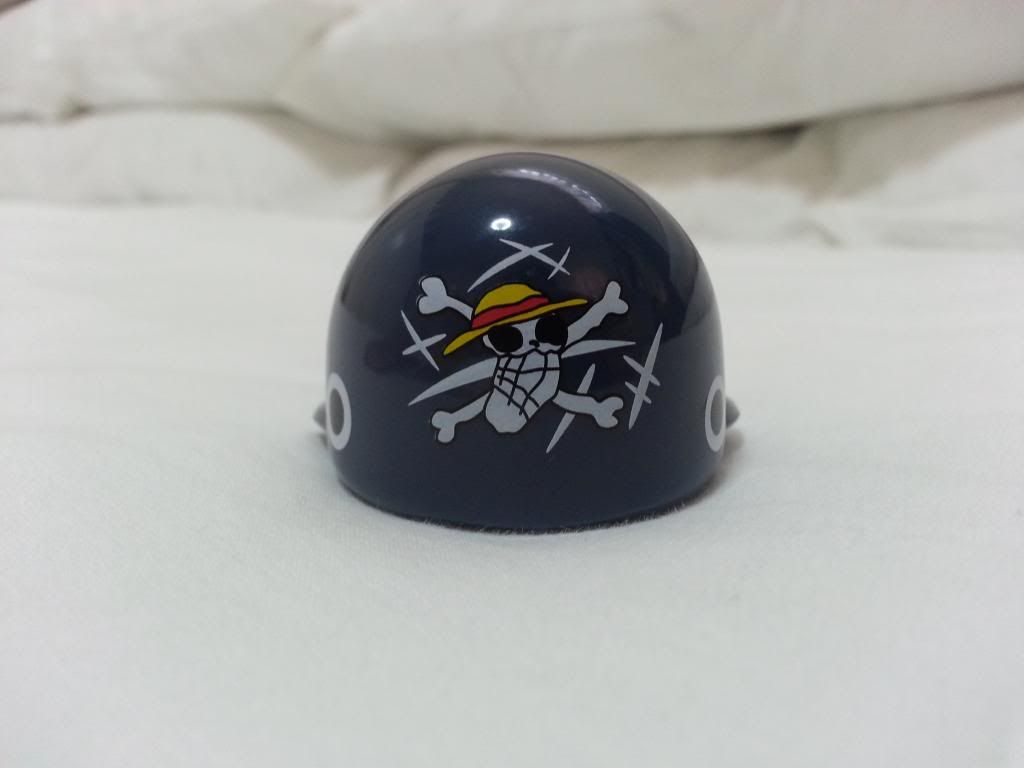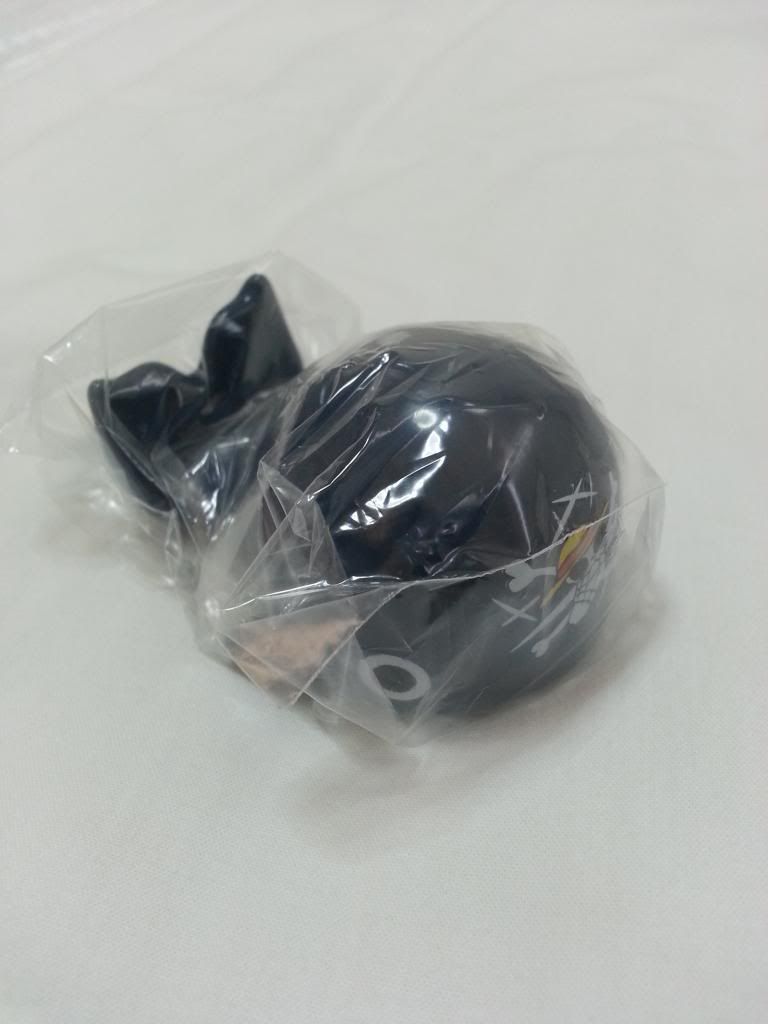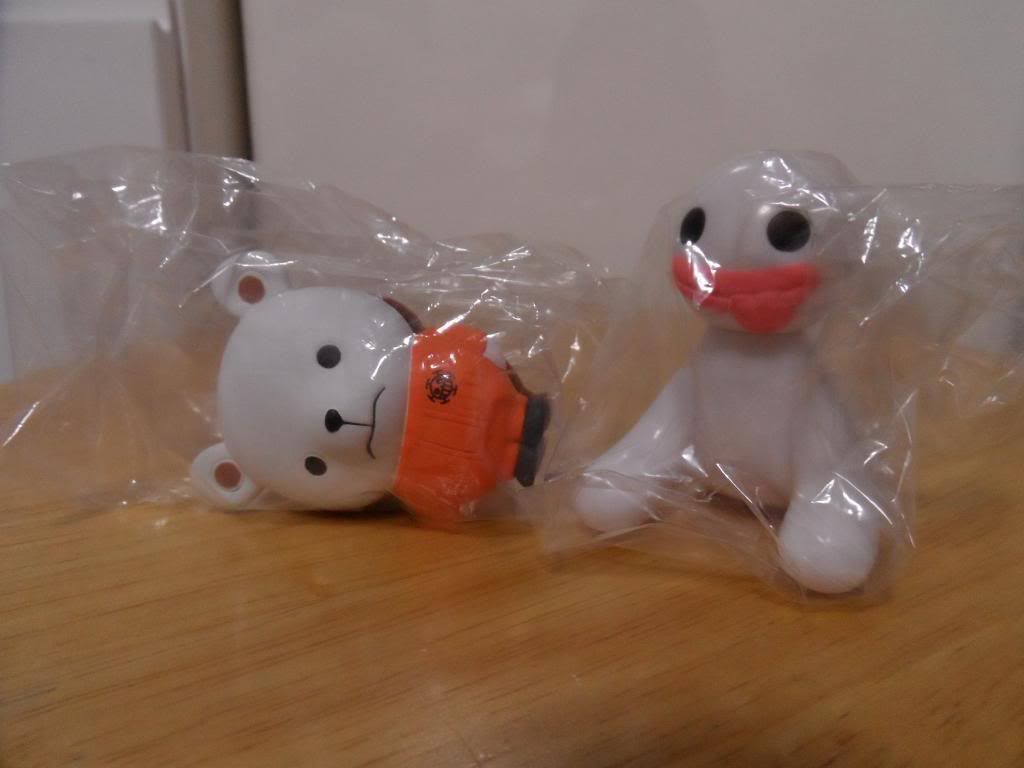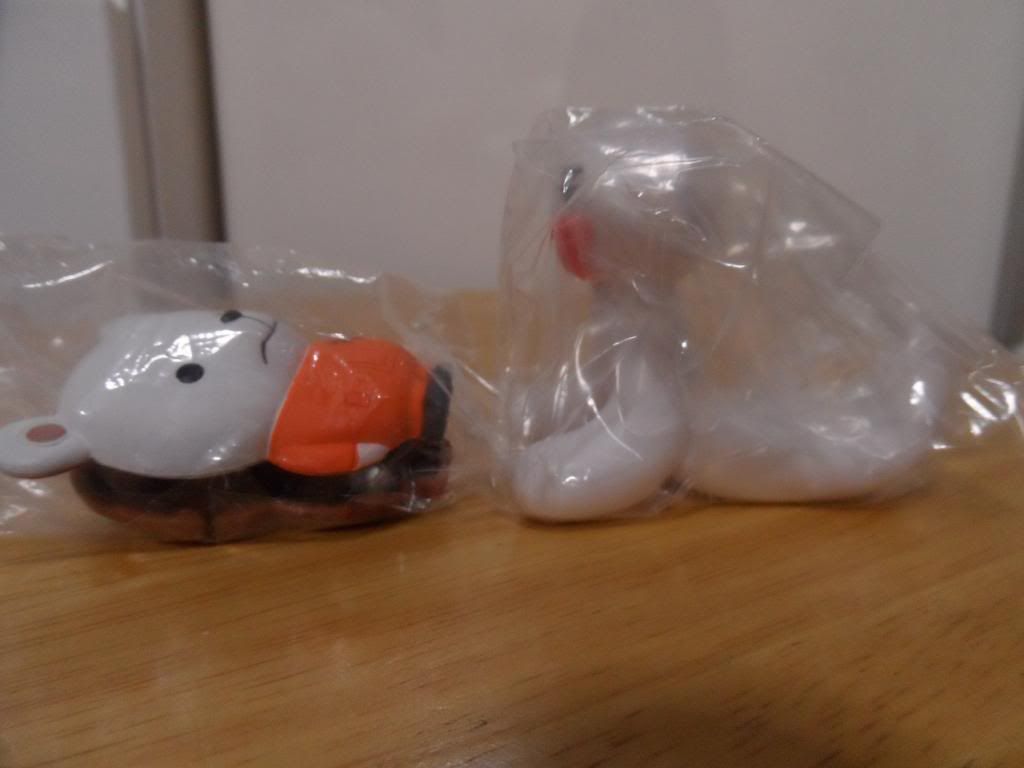 Log Piece Shichibukai: 10USD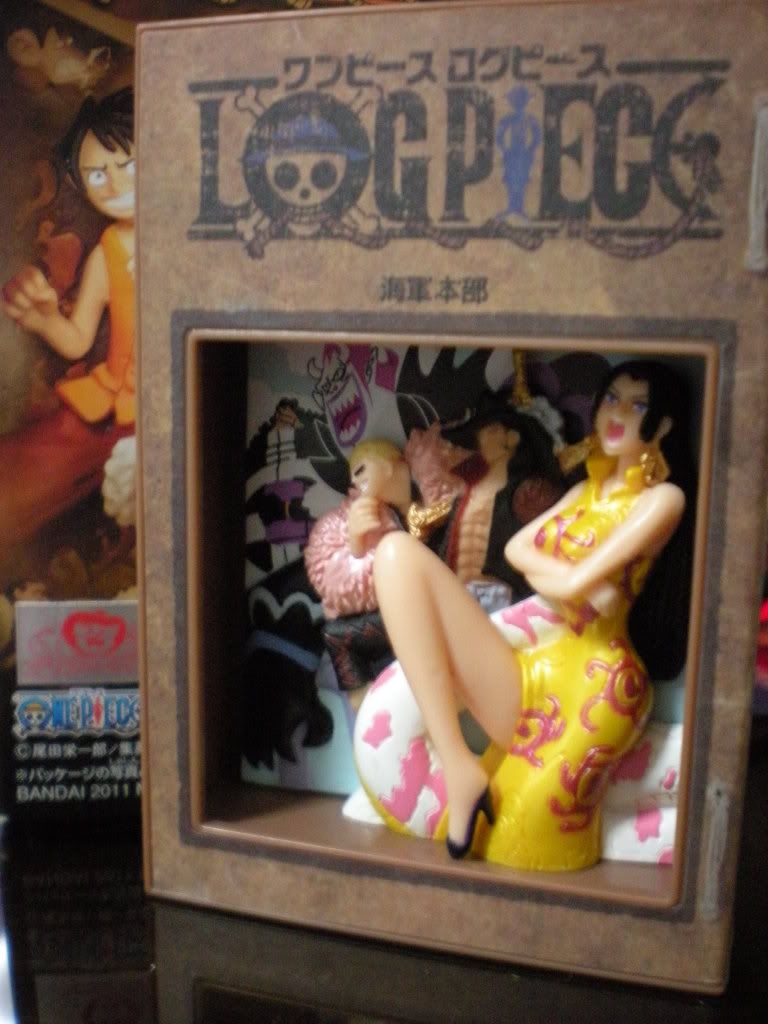 Kizaru FC collection Pirates vs Marines USD 3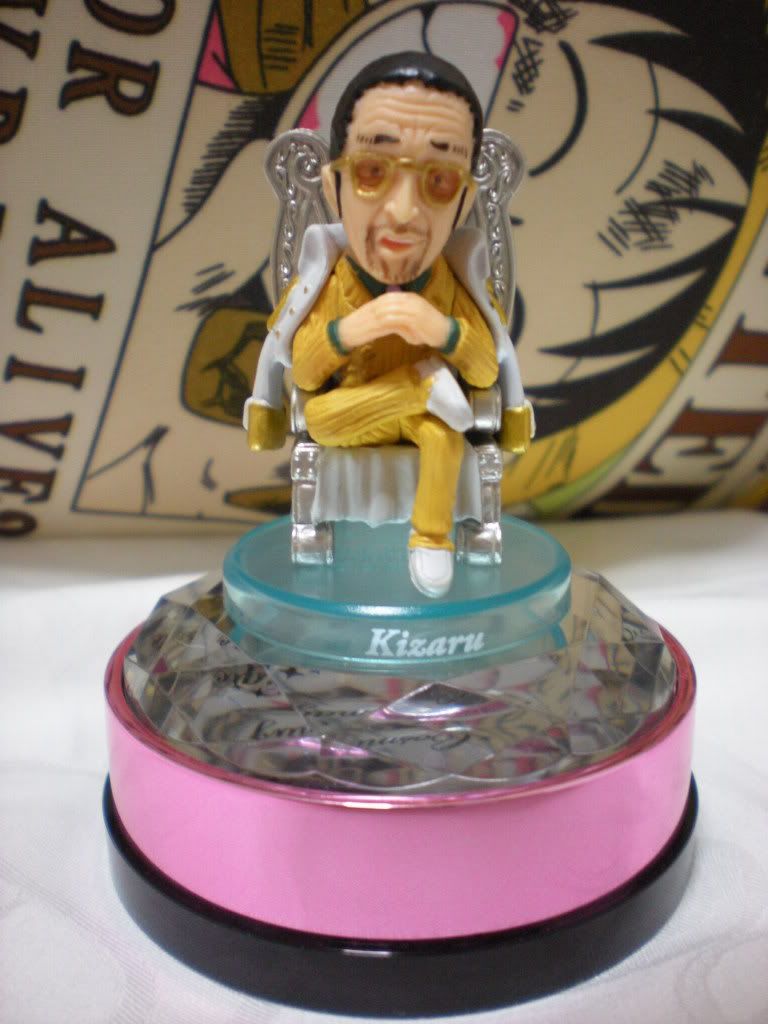 Nami Wanted Relief Keychain , USD 2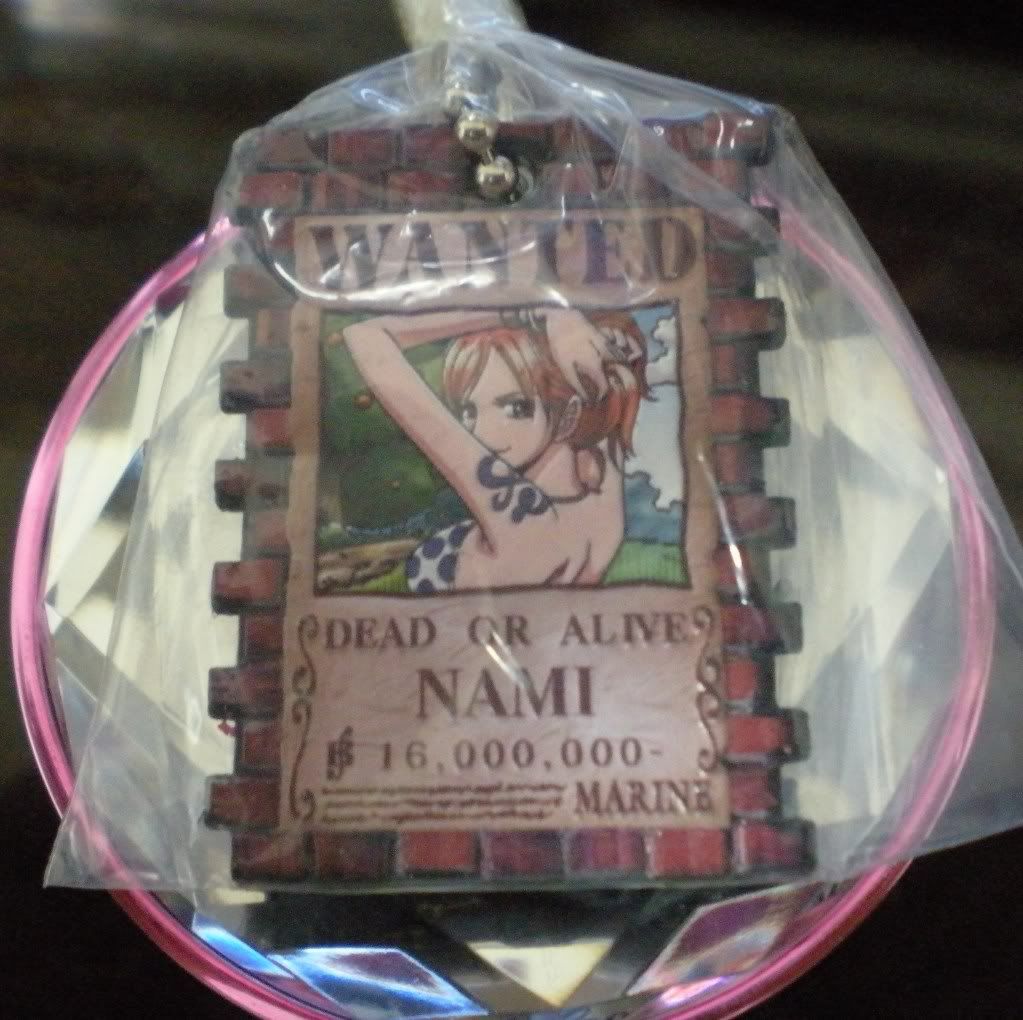 One Piece Handphone strap Chopperman Tea Time Donut USD 3
(yours is sealed, mine is the open one)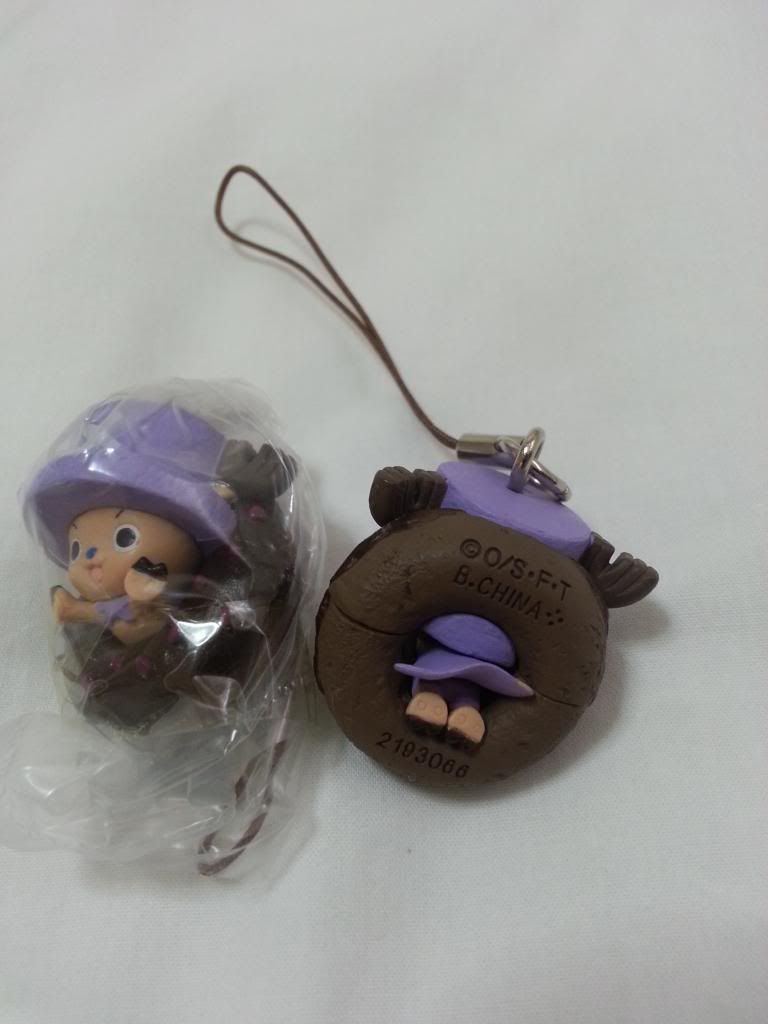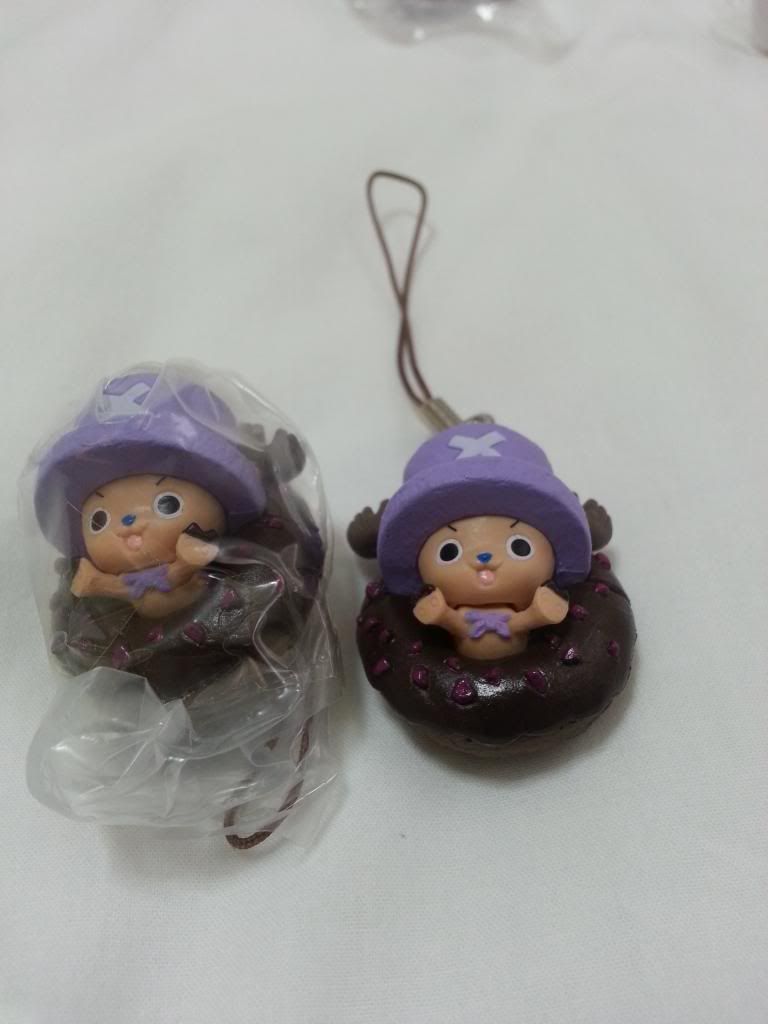 Franky Can Badge USD 2, sealed comes in original can badge cardboard packaging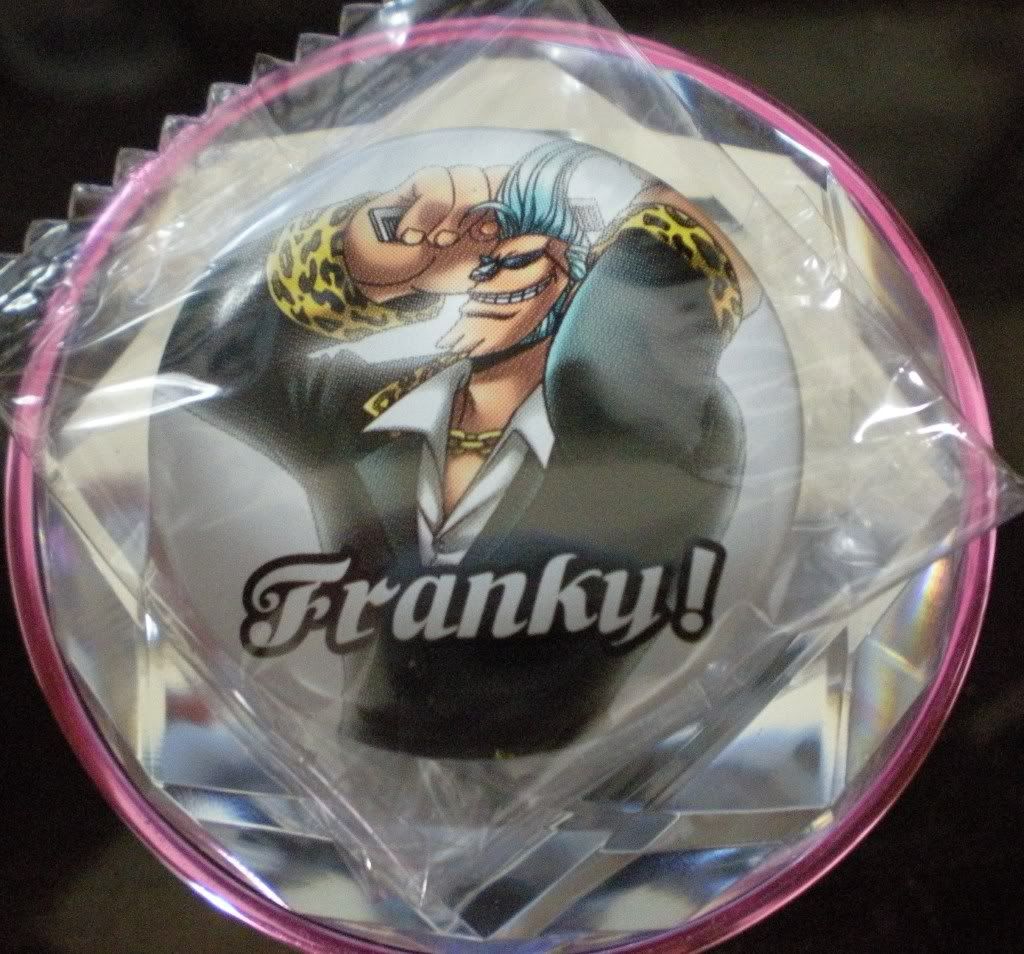 Kizaru Can Badge USD1 Sealed, comes with cardboard package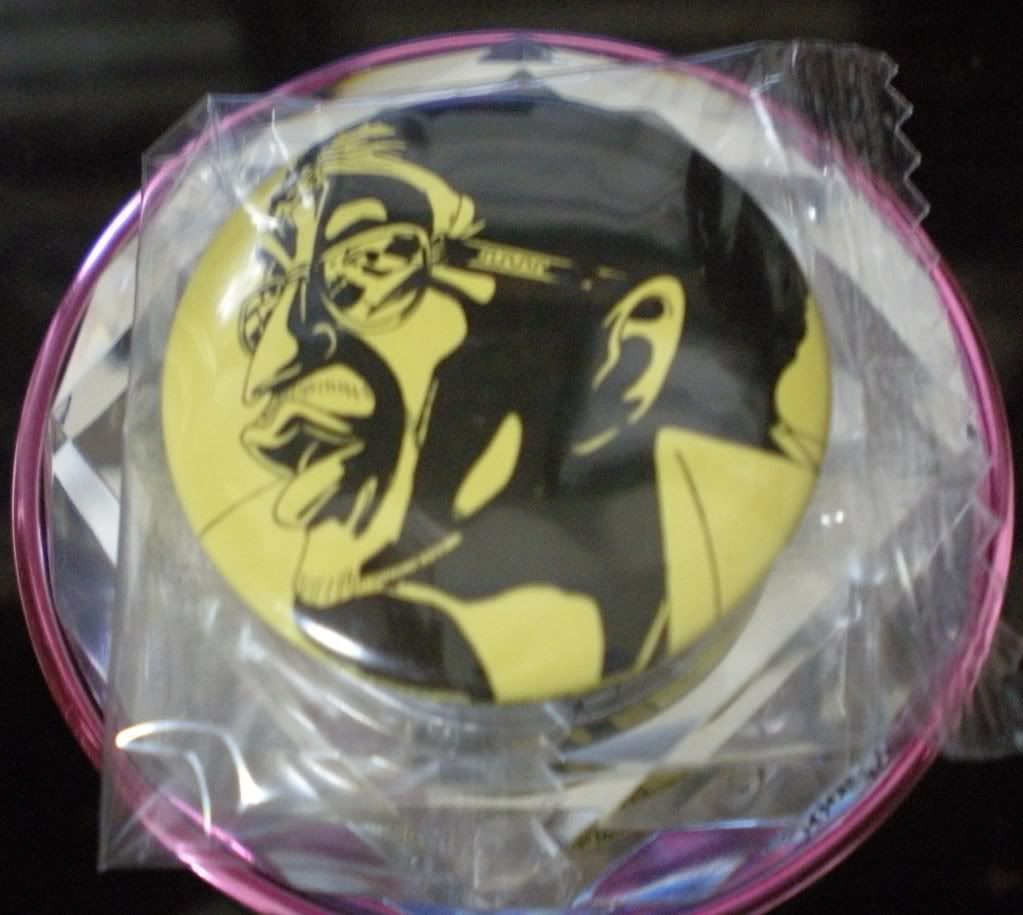 One Piece Card Gum - Misc, marco sold. 0.50ct each
Comes with the foil packet (and the gum if you want)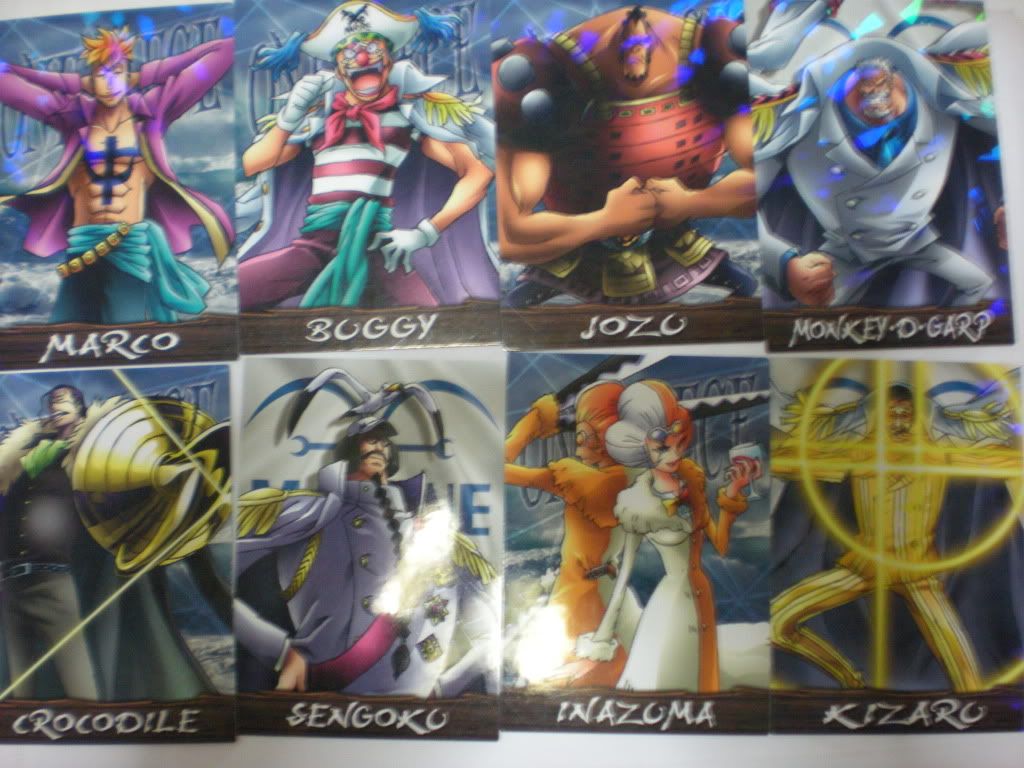 Natsume Yuujinchou
Banpresto Prize B Natsume and Sensei Figure USD60
Hard to find figure since it is an Ichiban Kuji item and the prize run is over. Prize B, one of the top prizes. Brand new and sealed, box is not damaged either.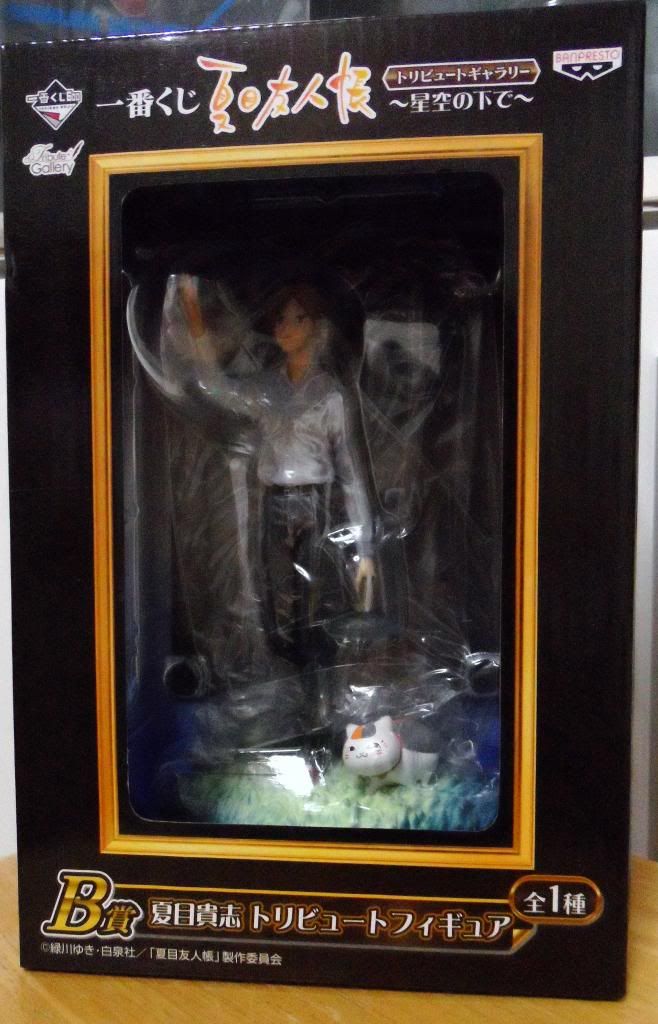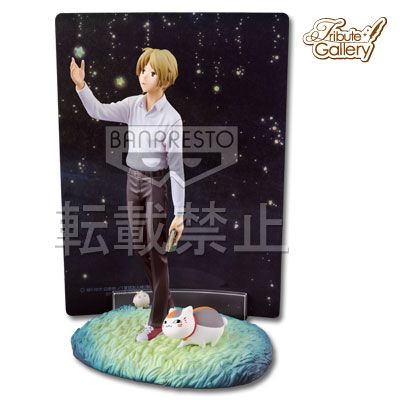 This is how it looks like unboxed. The background stars glow in the dark.
Bleach Merchandise

Figure
Trading Figure Ichigo USD 8 (with box)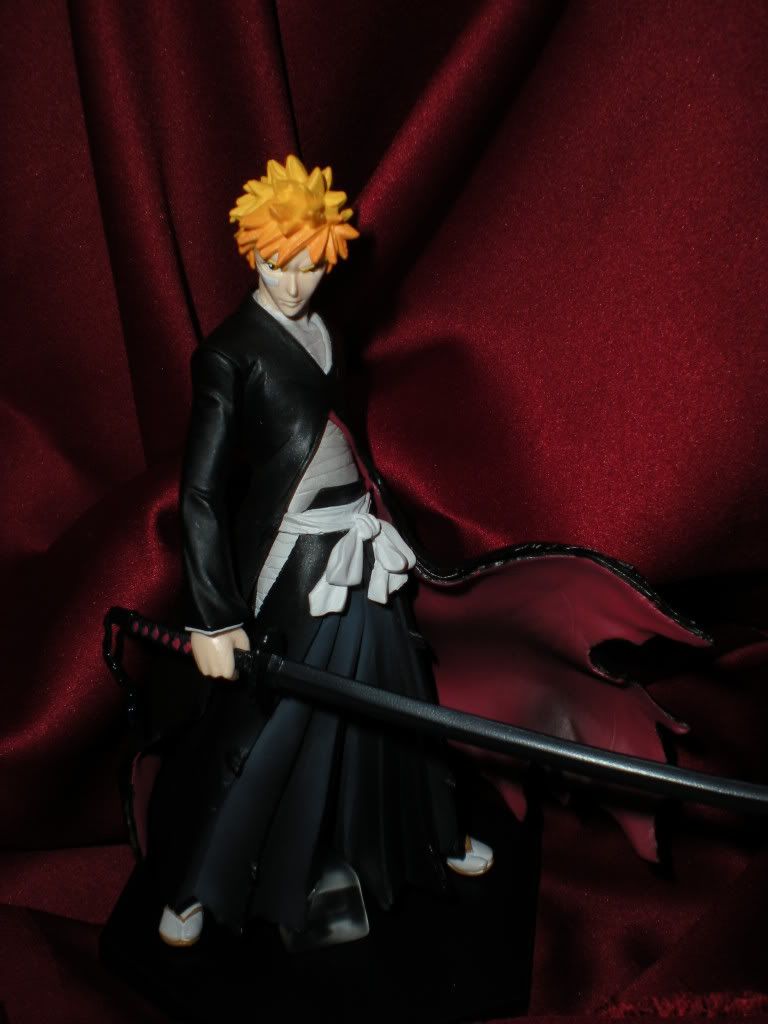 Card Sets - Only sold in sets
USD 3 For this set. Shipping + USD2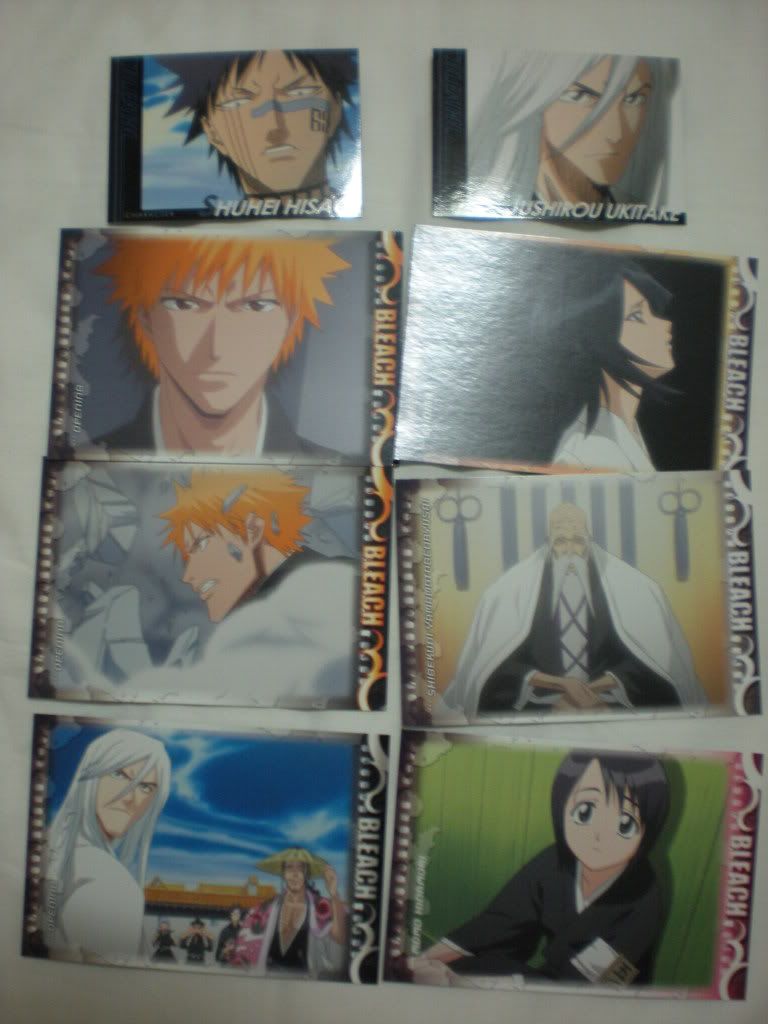 USD 3 for these other sets, Shipping + USD 2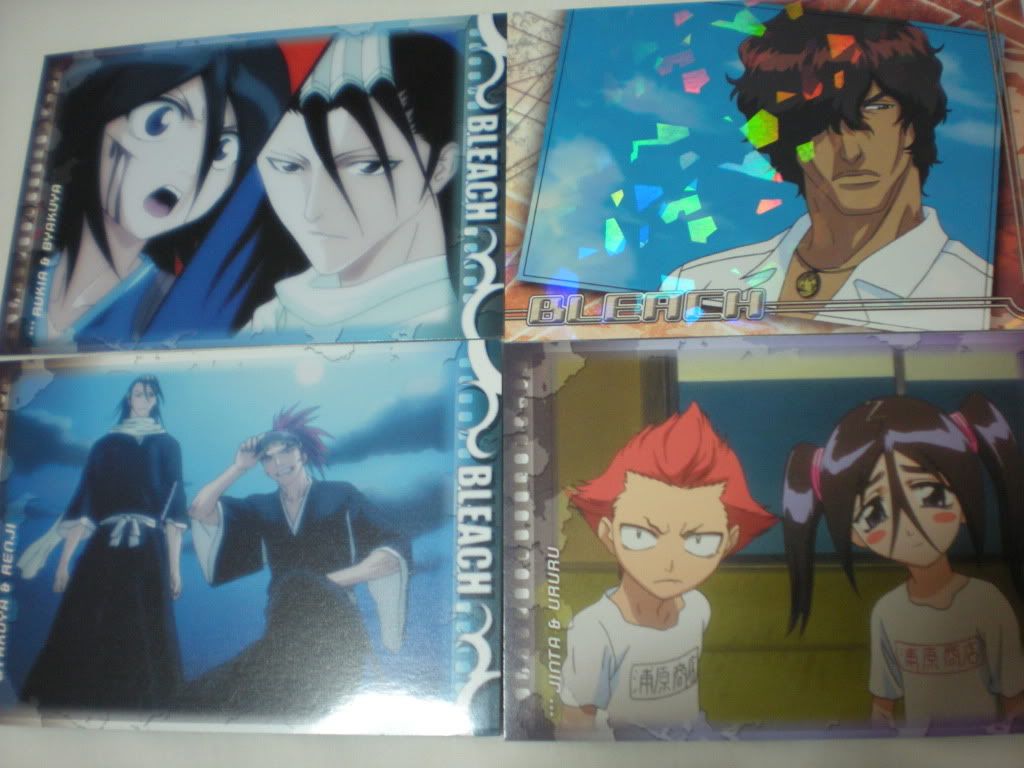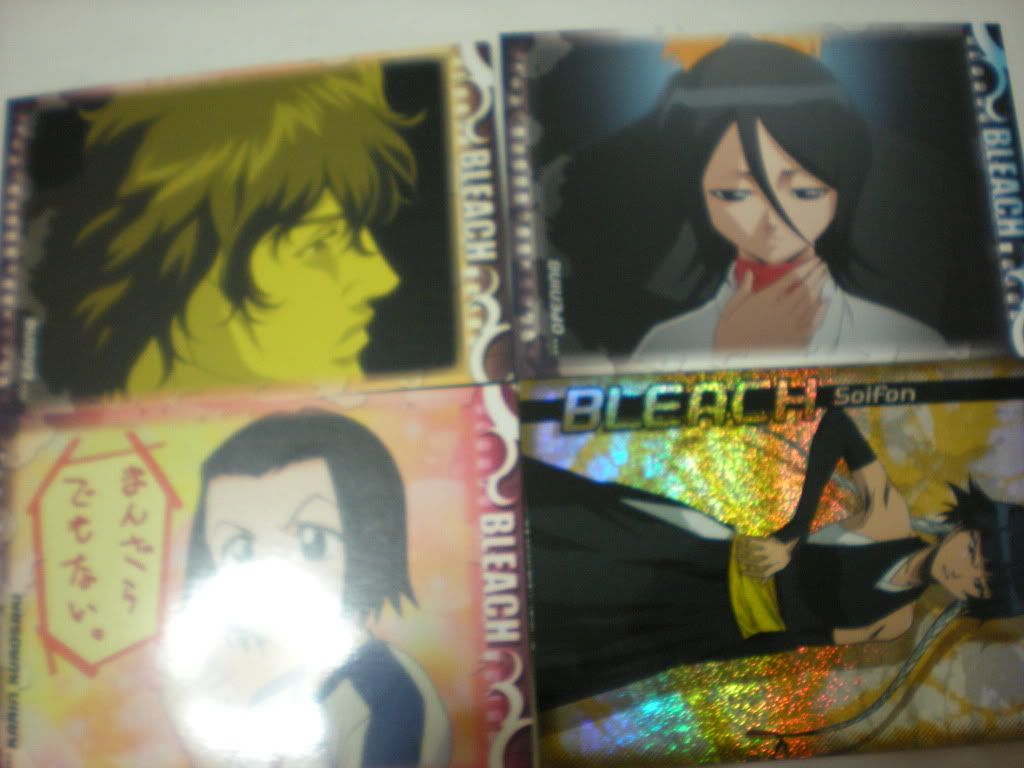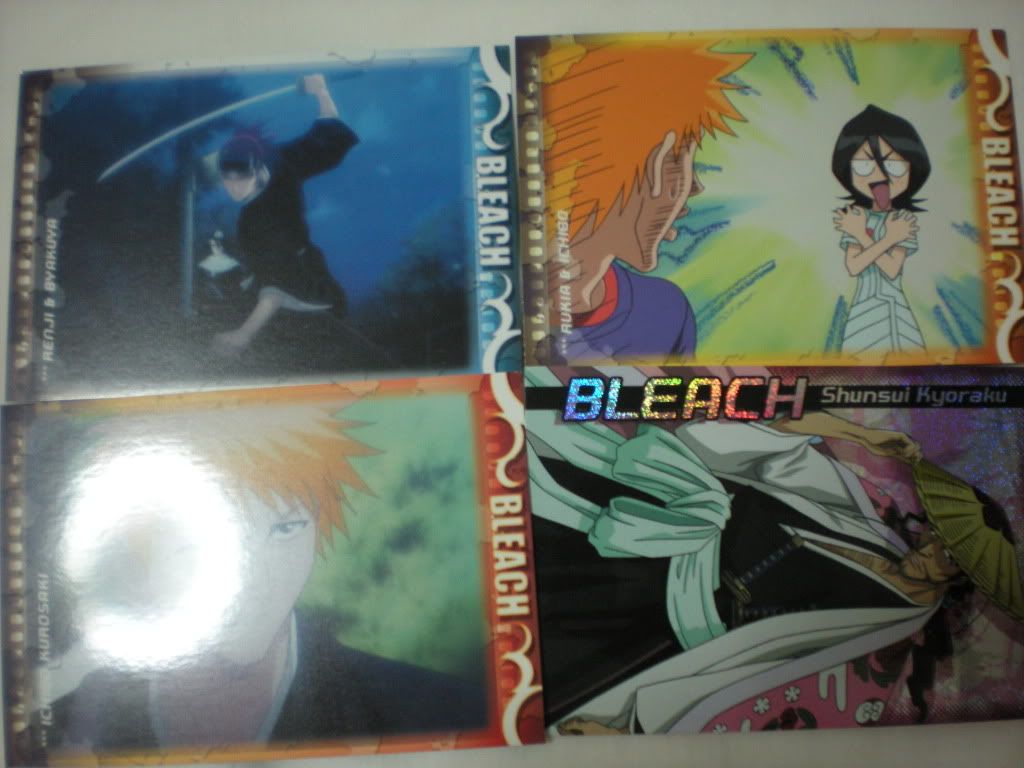 Code Geass Merchandise
Code Geass Cell DX - Lelouch and Suzaku - Megahouse - USD 7 Shipping + USD3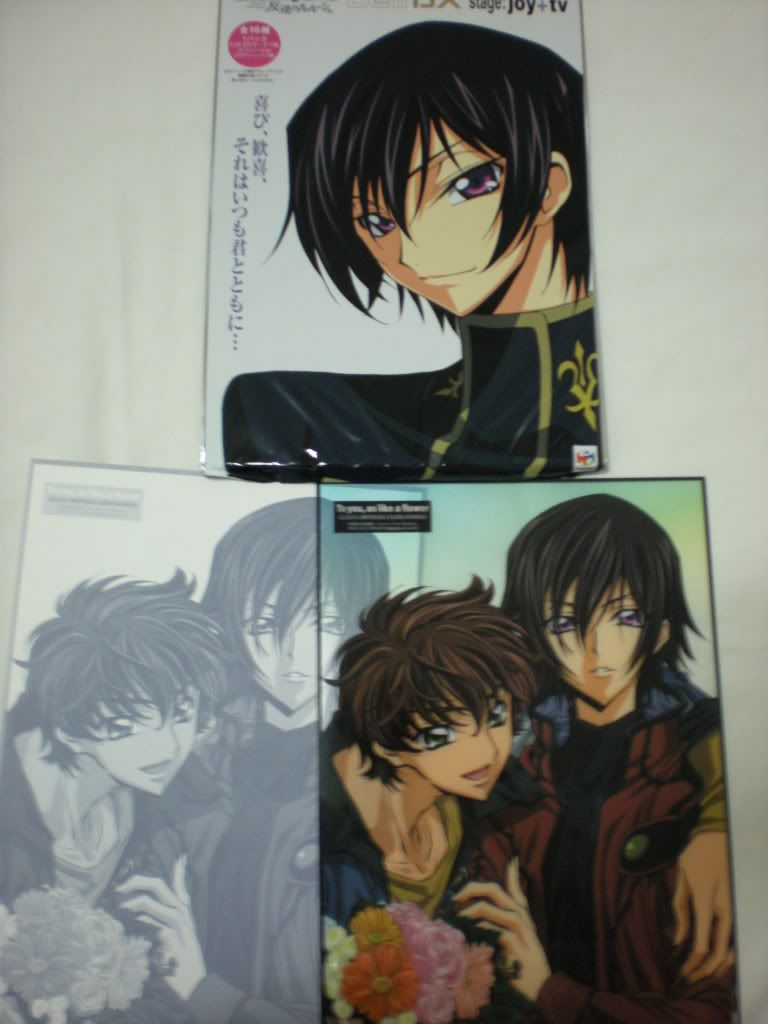 Completely sold out online! Don't think there are any of these online. Comes with monotone version. Is in original foil packaging which has been cut open.
Code Geass Newtype - USD 10 Shipping + USD 5 (Heavy mag!)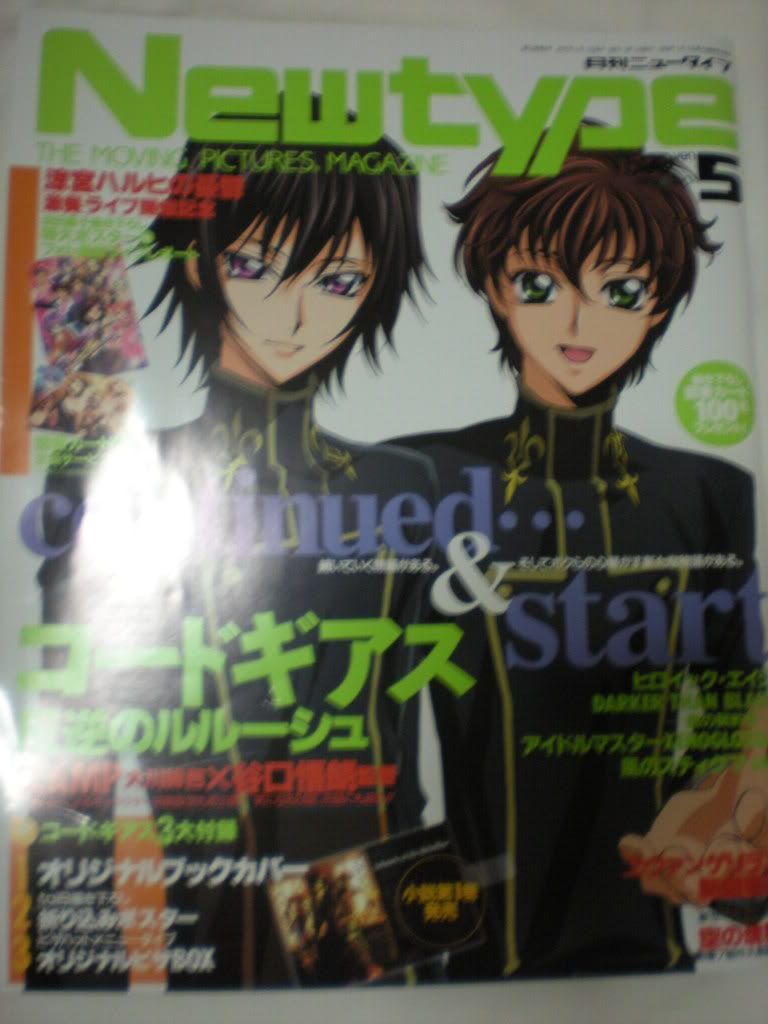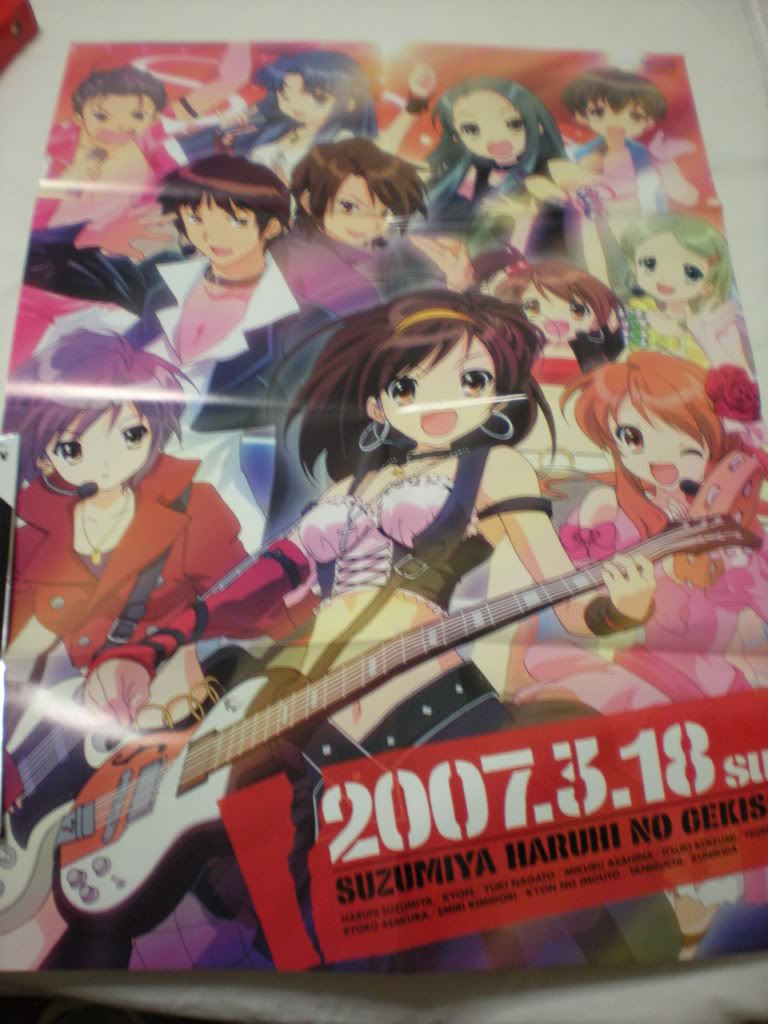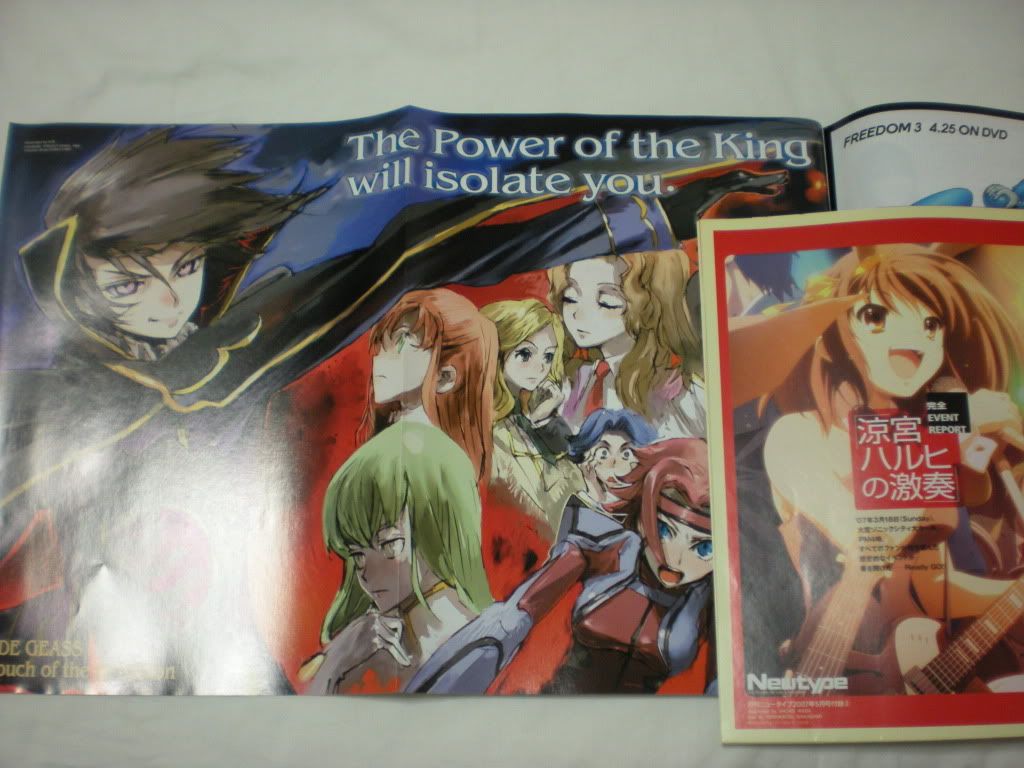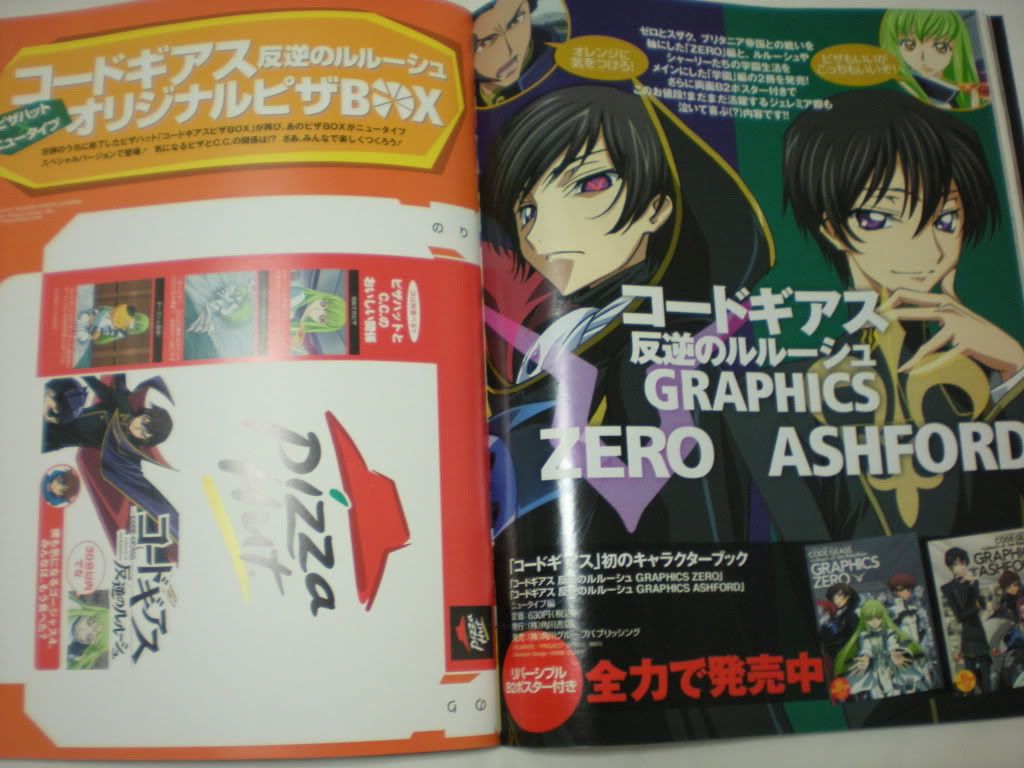 Including CC's pizza box (untouched), the Code Geass Poster, a Haruhi Suzumiya Poster/ Concert Event Record. Does not come with original freebie. Front cover is slightly scratched, otherwise, in super good condition!
Naruto
Naruto Headband - Leaf Village - USD 6 + Shipping USD 3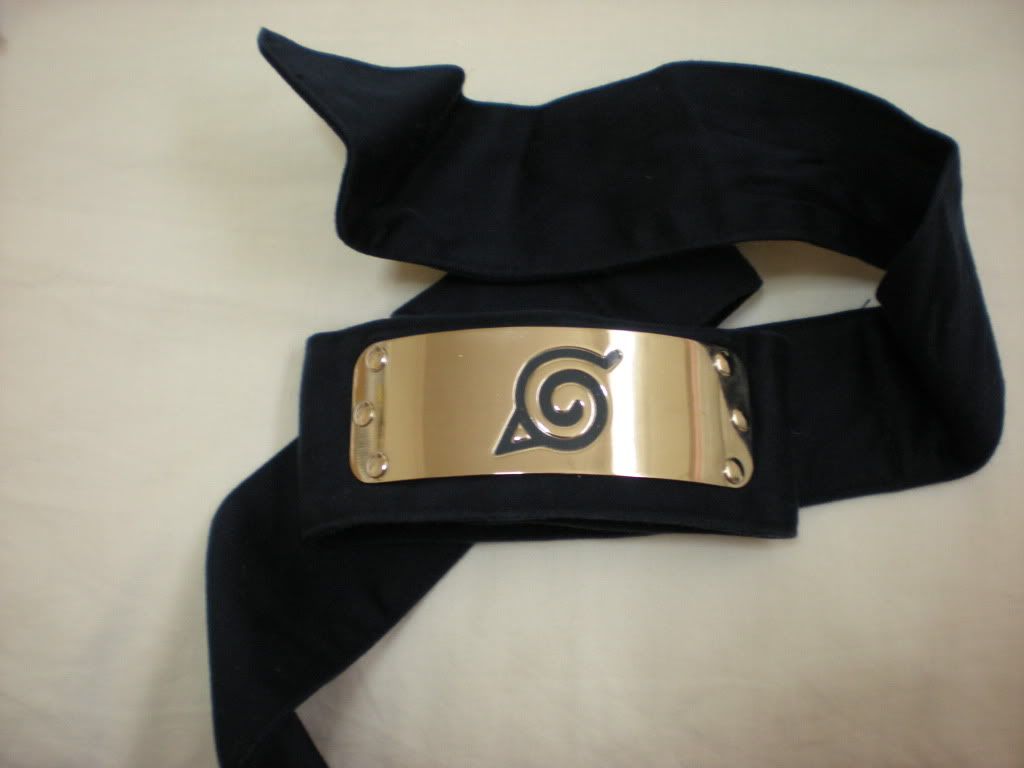 Official headband from a Naruto goods blind box. Very good quality, padded cloth (not just one thin sheet of cloth), thicker metallic plate - won't be bent.
Rilakkuma Plate and Cup set, USD10
Brand new, only took out to take pictures.