I was wondering if anyone could help me out. In an issue of Animage they released a deck of trading cards for the anime series Kyou Kara Maou - image under the cut - and I would really, really like to purchase them.

If anyone has them, and is willing to ship to the UK, could you please leave a comment.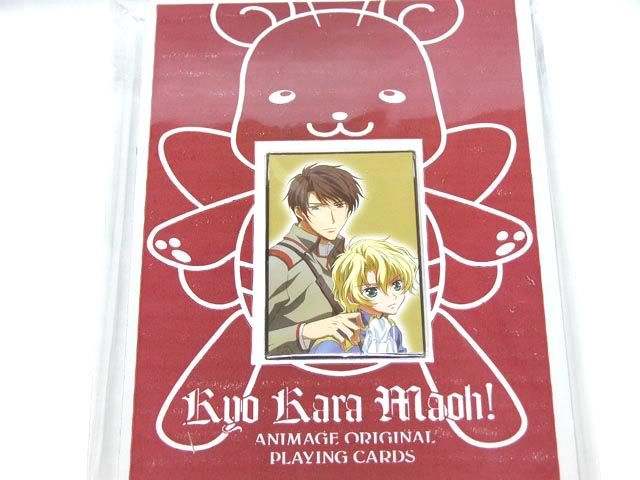 Thank you in advance.