Pictures and info behind the cut. Feel free to post any questions you might have either here or via e-bay.


GacktJOB Doujinshi by Enkai Mode (Masa x You)



Title: 麒麟耽麗生 (kirin tan rei sei ?)
Circle/ Artist: 宴会エロモード (enkai ero mode)
Pages: 42
Size: A5
Published: 2001.3.18

18+ Only!

Ebay Link: Kirin Tan Rei Sei



GacktJOB Hard Yaoi Doujinshi : No matter how long I'm with you... (Masa x You, Gackt x You)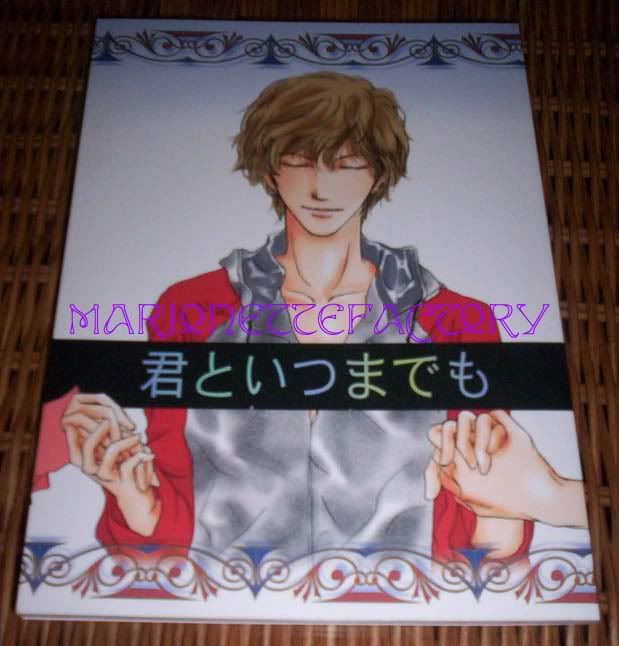 Title: 君といつまでも (kimi to itsumademo)
Circle/ Artist: 宴会モード(enkai mode)
Pages: 42
Size: A5
Published: 2001.07.04
Pairings: Masa x You, Gackt x You

18+ Only!

Ebay Link: No matter how long I'm with you...



GacktJOB Hard Yaoi Doujinshi - Yasao (Masa x You)




Title: 優男。(yasao.)
Circle/ Artist: Narcisse Noir / Enkai Mode
Pages: 42
Size: A5
Published: 2002.12.19
h Pairings: Masa x You, Gackt x You

18+ Only!

Ebay Link: Yasao



GacktJOB Yaoi Doujinshi : Graceful brother and amusing companians (Masa x You, Gackt x You...)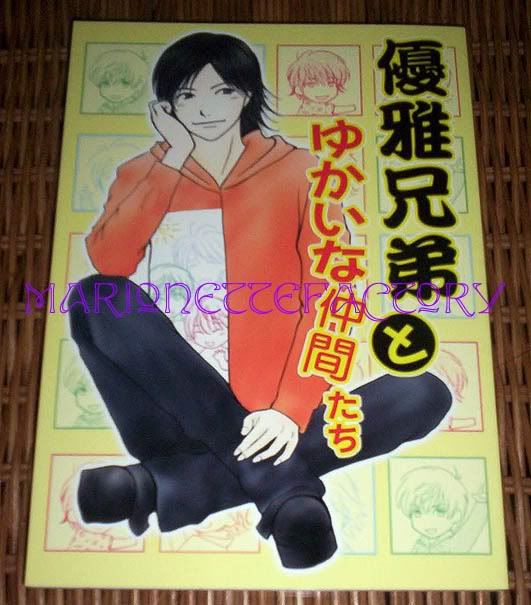 Title: 優雅兄弟とゆかいな仲間たち (yugai kyoudai to yukai na nakamatachi [Graceful brother and amusing companians)]
Circle/ Artist: 優雅兄弟 (Yugai Kyoudai) / Various Artists
Pages: 50
Size: A5
Published: 2002.01.06
Pairings: Masa x You, Gackt x You...

Ebay Link: Graceful brother and amusing companians



GacktJOB Hard Yaoi Doujinshi : Dolce Vita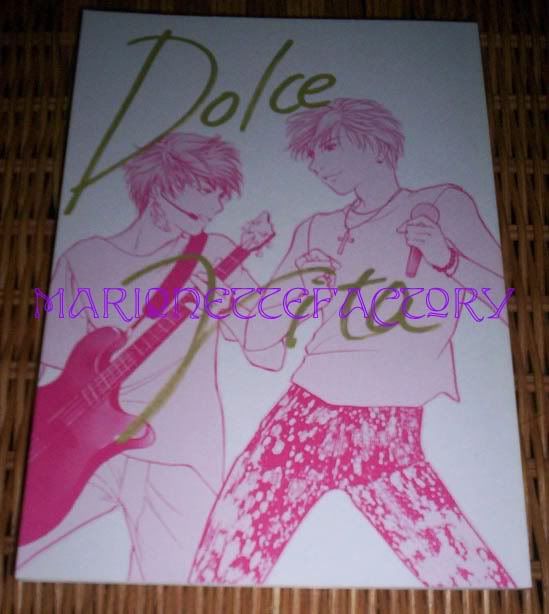 Title: Dolce Vita - GacktJOB No. 3
Circle/ Artist: Narcisse Noir/ Airi and Nene
Pages: 34
Size: A5
Published: 2000.10.09
Pairings: Gackt x Ren, Gackt x Masa, You x Ren

18+ Only!

Ebay Link: Dolce Vita



*Limited Edition* - GacktJOB Hard Yaoi Doujinshi : Restricted 20 (Masa x You)



Title: Restricted 20
Circle/ Artist: Narcisse Noir and ENKAI MODE
Pages: 50
Size: A5
Published: 2002.03.17
Pairings: Masa x You

This is a rare limited print doujinshi, hand numbered #45 on the last page!

18+ Only!

Ebay Link: Restricted 20


This isn't all! I have 5 or 6 more Gackt doujinshi I'll be listing in coming days, as well as the Mars tour pamphlet, Moonchild movie pamphlet, and 2 magazines featuring Gackt! Also, some Final Fantasy 7 doujinshi as well! I'll post here again to let you all know when they're up. Thanks for looking!