The fine print:
-I take paypal only for LJ/DW sales.
-I will ship both international and domestic as I have regular access to two post offices. Buyer will be responsible for international shipping costs in all cases.
-All items ship from Florida, USA.
-Feedback resides on the DW version of this sales post as well as on Amazon and now Ebay!. Please see those link for feedback and additional items.

For Sale:

Ouran High School Host Club Vols. 1 and 2- $4.00 each(+shipping costs)
Read once, pretty much like new. Pictures available upon request.

Gravitation Vol. 1- $1.00 (+ shipping costs)
Has shelf wear and some creasing. Pictures available upon request.


Hello Kitty

30th anniversary Happy Meal kitties: I am willing to sell them both together for $10.00. I will also sell them individually for a fair offer. (Ring Around the Kitty is also available on Ebay. Link under picture behind the cut.)



30th anniversary set of HK Happy Meal Toys- Still in original packaging. Never opened or displayed



Amazing Hoop Kitty




Ring Around the Kitty
Buy her on Ebay!


Ty Beanie Baby Hello Kitty with Bunny Ears - $10.00 $8.00 + shipping.
All relevant details and image here. This is not my image, but it is identical to the one I have. If you'd like additional pictures, please feel free to ask. In excellent condition with the tags still on. May be a tiny bit dusty.

Plush 6.5" inch Hello Kitty in "Rebel" dress $8.00 + shipping.
She no longer has her hang tags, but she has her booty tag. BIG images behind the cut.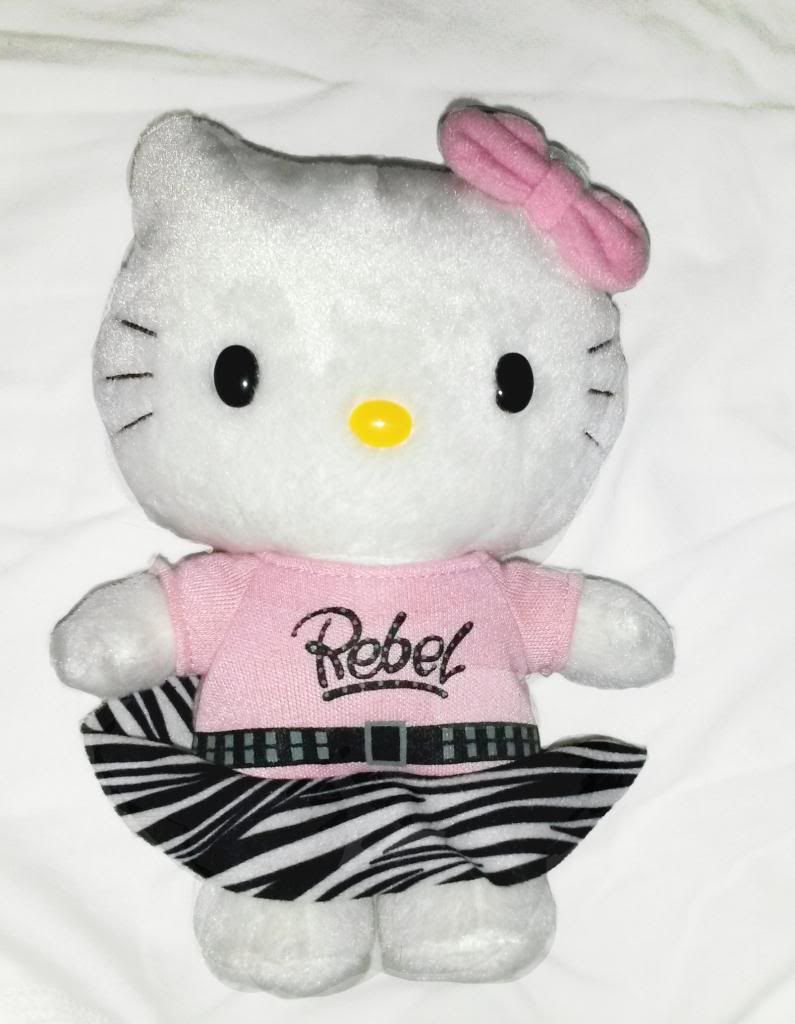 Front

Back



Tag (sorry for the blurry)


Thanks for looking!