The fine print:
-I take paypal only for LJ/DW sales.
-I will ship both international and domestic as I have regular access to two post offices. Buyer will be responsible for international shipping costs in all cases.
- I will also combine shipping for multiple items.
-All items ship from Florida, USA.
-Most recent feedback resides on
Ebay!
. Older feedback can be found at
Amazon
. Additional items are also available both places.
-I have been having some trouble with viewing LJ entries on my friends page, so please feel free to contact me directly at cosmicprncess (at) yahooo (dot) com with offers/questions/requests/etc.
-Links to auctions/amazon are for convenience. I am definitely willing to do LJ-based transactions.
For Sale:
Ouran High School Host Club Vols. 1 and 2
-$4.00 each (+shipping costs)
Read once, pretty much like new. Pictures available upon request.
Gravitation Vol. 1
- $1.00 (+ shipping costs)
Has shelf wear and some creasing. Pictures available upon request.
Hello Kitty items
:
Ring Around the Kitty McDonald's 30th Anniversary Happy Meal Toy
New, unopened, $5.00 Free shipping.
Ebay Listing
Plush 6.5" inch Hello Kitty in "Rebel" dress
She no longer has her hang tags, but she has her booty tag. BIG images behind the cut.
Ebay Listing here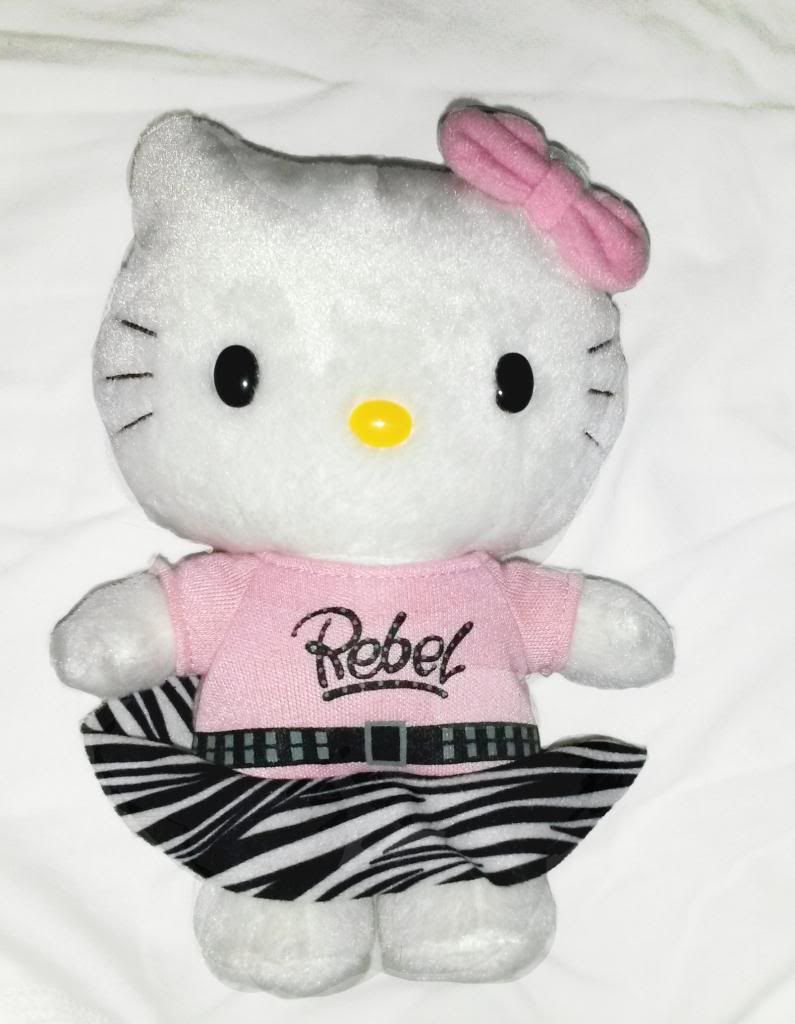 Front
Back
Tag (sorry for the blurry)
Small Hello Kitty Christmas-themed Tin
0.99 + shipping (or free with any other purchase)
Ebay Listing
Hello Kitty Washcloth
SOLDAmazing Hoop Kitty Happy Meal Toy
New in package. NOW AT AUCTION FOR $2.99. (Will also do $10.00 shipped for both Happy Meal kitties through LJ)
Ebay listing
Ty Beanie Baby Hello Kitty with Bunny Ears
In excellent condition with the tags still on. May be a tiny bit dusty. $8.00 or best offer.
Available through Amazon
Thanks for looking!