[ BLOOD Singles & Free Poster & Photo ]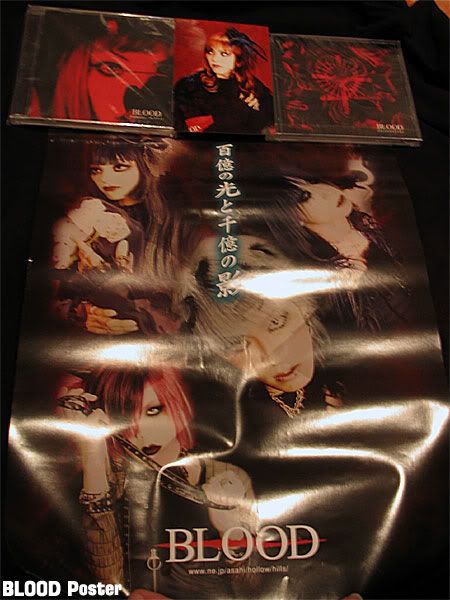 [ & i n f o ]
PRICE: $20.00
I am selling two [2] new BLOOD Singles together. A free poster and photo are included. The singles being sold together are morphine and BLOODTYPE.
[ & c o n d i t i o n ]
CDs are not fake; they are official CDs from Japan. The new CDs are in perfect condition. All wrapping is still intact. The CD cases has no scratches or cracks.
[ & t r a c k l i s t i n g ]
CD Singles__

[BLOODTYPE - 08/08/02]
01. MARIA
02. BLOOD
03. Kanaria
04. meviwusu no (kanji)


[morphine/collector - 11/15/02]
01. morphine
02. collector

[ & s h i p p i n g ]
Examples for U.S.A. only--I will ship to other countries, but higher shipping prices will apply.

Priority Mail

2 Days
$4.00 (may vary by small amount)

First-Class Mail

3 Days
$3.00 (may vary by small amount)

[ & p a y m e n t ]
Accepted Types

- Paypal (preferred)
- Money Orders
- Cashiers Check
- Personal Check
- Concealed cash (at your own risk)
[ & m o r e p i c t u r e s ]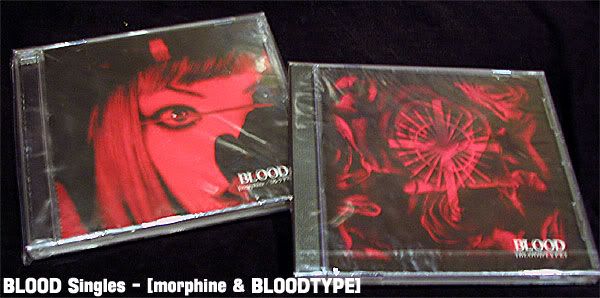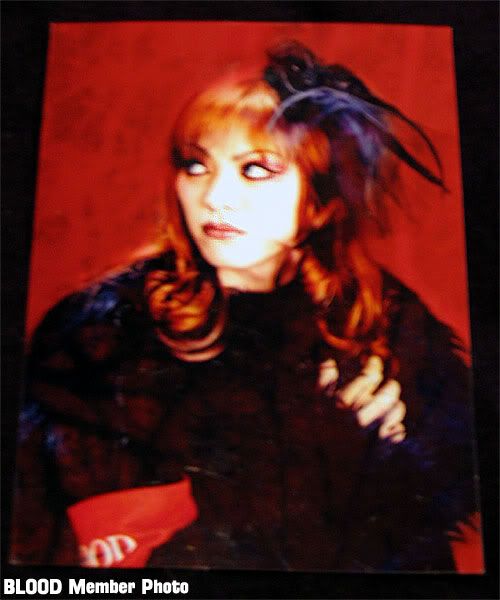 Thank You For Looking!