I have two figures for sale. One is Siren, a summon from Final Fantasy and the other is Sango from InuYasha. Siren is in okay condition, she has been sitting around my house for awhile. Sango is in great condition & comes with her stand. Here are pictures: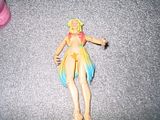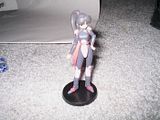 I'll let these go for cheap. You can either comment here or contact me at deadinwonderland@aol.com. I have great feedback on ebay, laundromatic & on makeupalley.com under violetxdecay.

I also have a custom Naraku plushie for sale if anyone's interested. It's here.

Thanks for looking!