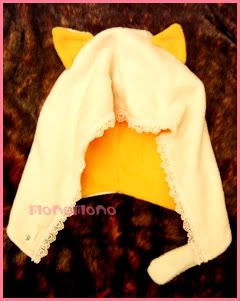 Lovely Kitty hoodie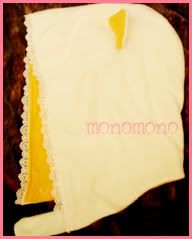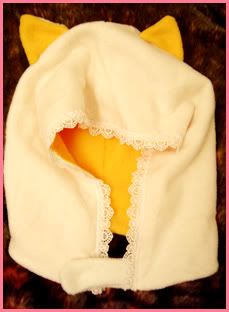 Handmade kitty hoodie made from a very soft wool-like Polyester (fabric made in Japan) both inside and outside.
White hoodie with tiny kitty ears lining with lively orange and white cute lace trimming.
Worn once (only to take pictures fallowing down here) Still in very good condition.
Have only one piece and will never make another one again.
Picture when on head.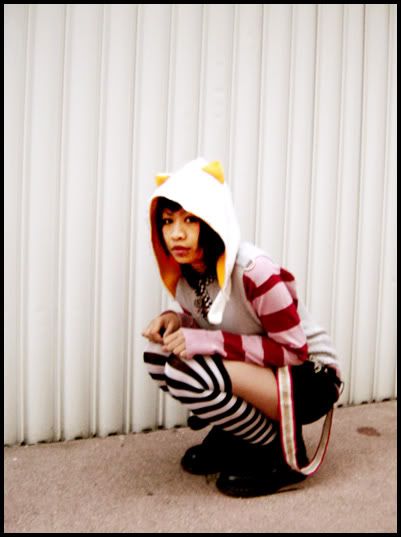 open button.
When button on.
Price :
$12 (USD) not including shipping charge. Shipping charge depends on your location but this hoodie is very light so I think it would not much.
Payment :
I accept well concealed cash only...sorry
Shipping :
Ship from France ASAP after got payment.
If interesting please contact me ASAP at monozac@gmail.com remember
HAVE ONLY 1 IN STOCK
Feel free to ask any question here ^__^
Current Mood:
creative