Hi again,

I really need to sell some stuff, and I thought that this would be the best place to come.

English Manga--Tokyopop:

Cowboy Bebop - 1,2,3 (Complete)
Cowboy Bebop Shooting Star - 1,2 (Complete series)
Wish - 1,2,3
.Hack - 1
Getbackers - 1
INVU - 1,2
Love Hina - 6
Model - 1,2,3
Rave Master - 1
Tokyopop+Viz Samplers (3)
Doll 1,3,4
Ikebukuro West Gate Park
Under the Glass Moon 1

Raw Manga:

X 1,14,15

The Malice Mizer Photobook from the "Bara no Konrei" Movie is still availiable, and I need to sell that ASAP. Current offer -- $50CAD

MALICE MIZER PHOTOBOOK LINK



Cowboy Bebop Set.



I have the complete sets of both Cowboy bebop and Cowboy bebop Shooting Star.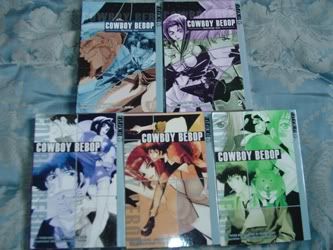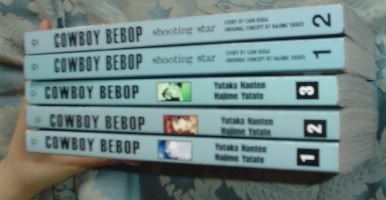 I would like
30-35 USD
for this set. which is 6-7 for each book. Read once and in new condition. All books bought at my local bookstore for 14.99 CAD (The set cost 74.95 CAD)
If the set does not sell, I will consider selling seperately.
Wish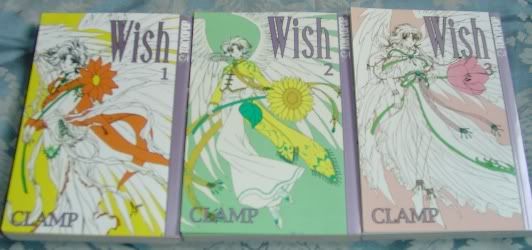 I have read vol. 1 a number of times, (sentimental value) but still is in very good condition. Volume 2 and 3 have been read once, as I had scanlations to read them on the computer.
Set: 17USD
(5.00 for 1, 6.00 for 2,3) I bought these for 14.99 CAD at my local bookstore. (Set was 44.97)
I will take seperate offers as well.
.Hack//Legend of the Twilight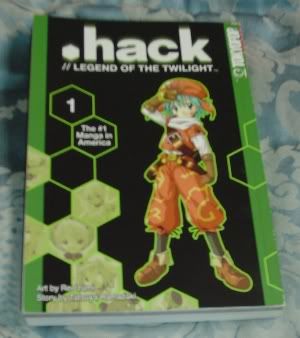 Perfect condition. Bought for a friend who ended up buying it for himself. Never read.
14.99 CAD Original Price.
6.50 USD


Getbackers Vol.1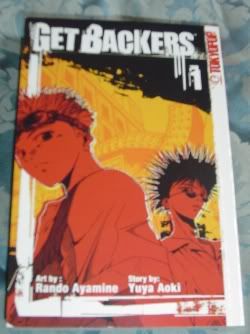 New condition. I really can't read this, it's just not really my style. Another one bought for a friend, but he already had it.
14.99CAD
6.50 USD
I.N.V.U
(I envy you)
Vol 1,2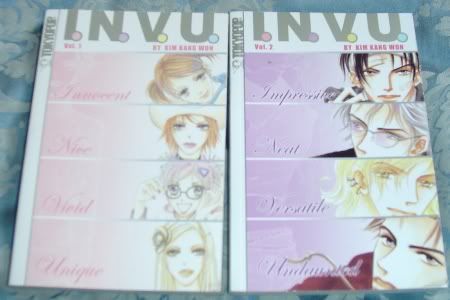 New condition, read once.
14.99 CAD Each
Set for 11 USD
Seperately for 6.00 each

Love Hina Vol.6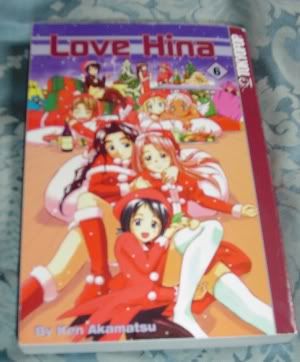 New condition, read twice.
14.99 originally
6.00USD

Model Vol 1,2,3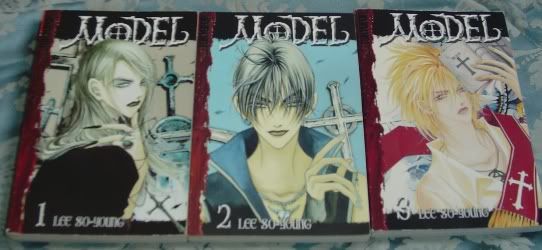 New Condition, Read twice. 14.99 Each (44.97 for the set)
Set for 17USD

Seperate offers will be considered.
Rave Master


New condition.
6USD

Raw - X Vol.1, 14,15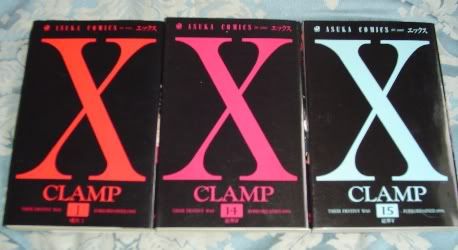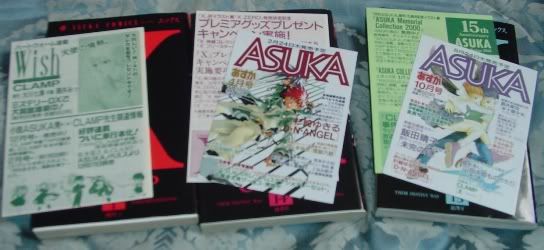 Absolutely new. Includes original inserts.
4USD Each
10USD For all 3

Doll Vol 1,3,4 (2 is missing, but I will send it out to whoever buys the set when it comes around.)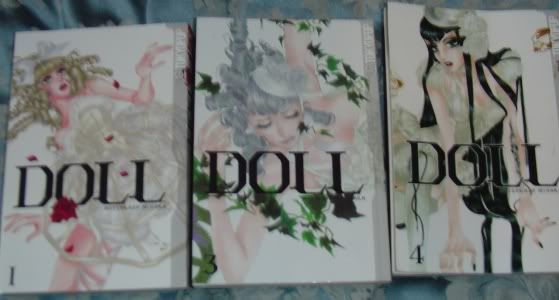 Vol 1 and 3 are in new condition, however, 4 is not as good condition. I bought 4 first and fell in love with the story. (So really, you don't need 2 to follow the story line, as there are approx. 4 ministories in each volume. This is a heartbreakingly thoughtful series.
14.99 each, 44.97 for the set.
15USD for the Set (I will email the buyer when/if I find the second volume.)

IWGP Ikebukuro West Gate Park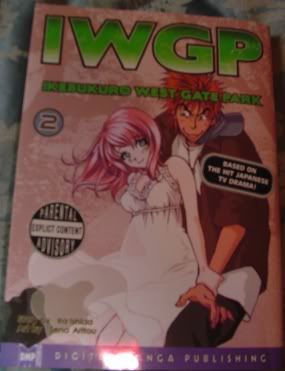 I bought this one as a joke at a con, I was friends with the vendor, and it was one of the only items left at his stand. It's really funny and awkward, with random porn for humor. There's somewhat of a confusing storyline to this one, but all in all it's pretty cute. New condition, slipcover included.
17.99 CAD
5USD

Under the Glass Moon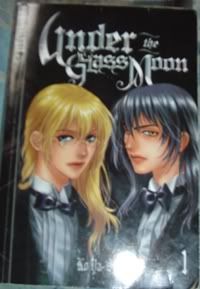 In alright condition, This had some pretty significant meaning to me, but It's time to let it go.
5USD

MALICE MIZER Brand new PHOTOBOOK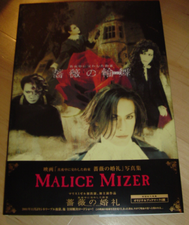 Make an offer here

Thank you so much!! I need to eat.