Authentic MA Gothic Lolita black/white cutsew with detachable sleeves!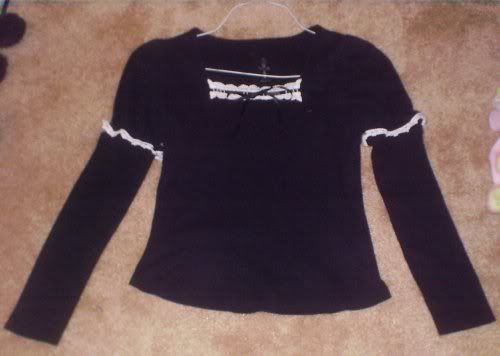 The size is a Juniors small. The material is cotton so there is some stretch to it.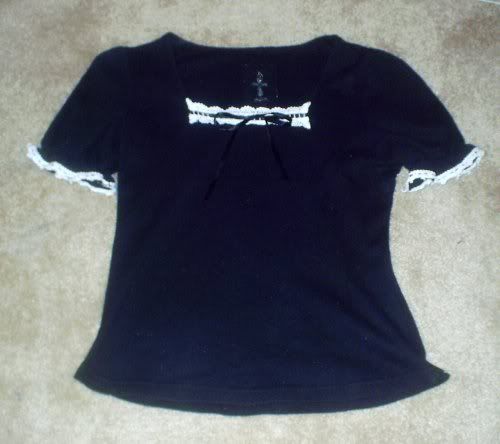 The sleeves are detachable, so it can be worn as a short sleeve also.

As for measurements.
The breast will fit up to a size 40.
The sleeves (long sleeves) are 20 inches in length measuring from the shoulder.
The shirt length is 18.5 inches from the collar down.

The top is fairly new, purchased just this January and only worn once (So the condition is great!)
My asking price is $60

If you have any other questions then please respond. Thanks!